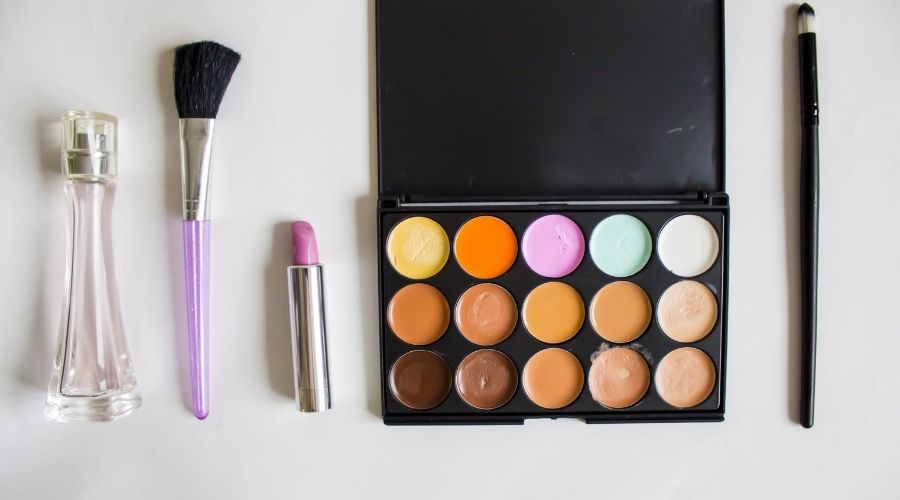 The beauty industry is significant in many people's lives. People around the globe want to look and feel good, and cosmetics are one of the many ways to achieve this.
The industry is ever-changing, so as an ardent user of beauty products, it's essential to know the recent cosmetics industry statistics, facts, and trends to stay informed and educated. Most importantly, these statistics will help you to make eco-friendly beauty choices.
Keep reading for the latest stats and trends in the beauty industry.
Beauty & Cosmetic Industry Statistics That Are Harmful
1. 120 billion plastic cosmetic packaging are produced every year
120 billion plastic cosmetic packagings is produced annually. Almost all of these packagings are intended for single-use. If the industry were to use refillable containers, it would eliminate 70% of carbon emissions.
2. Only 11 chemical ingredients are FDA-prohibited
According to cosmetic industry stats from 2019, the FDA's restriction list contains only 11 of the compounds that are proven to impact the skin adversely. In Europe, though, the European Cosmetic Commission disallows the use of 1623 substances. This means that the American market offers products that are likely to cause skin reactions.
3. 59% of consumers believe that their personal care products are unsafe
According to the Global Market Study on Natural and Organic Personal Care Products, more than half of personal care products believe the products they use are unsafe. Additionally, 92% of them believe there should be stringent industry requirements and guidelines on using particular ingredients.
4. 82% of waterproof mascaras sold in the US contain very high levels of toxic chemicals
A test of over 230 cosmetic products at the University of Notre Dame revealed that 48% of lip products, 56% of foundations and eye products, and 47% of mascaras contain fluorine, a severe skin irritant.
5. Sunscreen causes great harm to aquatic environments
Many sunscreens contain harmful chemicals such as Oxybenzone and can enter aquatic waterways through swimmers or runoff pollution. These chemicals destroy coral reefs, decrease fish fertility, and hinder algae photosynthesis.
6. The beauty industry is one of the biggest sea polluters
The increased use of single-use plastics in the beauty industry contributes to the increasing sea pollution. As more plastics make their way into the oceans, harmful waste products continue to build up. The Great Pacific Garbage Patch is one shocking example of this buildup. The Patch contains 1.8 trillion pieces of plastic.
7. People are exposed to over 230 potentially harmful ingredients daily
Every day, the average woman uses 12 products per day containing over 168 ingredients, a man uses six products with 85 ingredients, a child is exposed to 5 products with 61 ingredients, while a teenage girl uses 17 products with over 230 ingredients every day. Most of which are untested safety-unproven chemicals.
8. Penetration enhancers in cosmetic products are causing grievous health issues
Makeup industry facts show that products commonly contain penetration enhancers to drive ingredients deeper into the skin. This means that your bloodstream absorbs chemicals more easily. When these chemicals get into your body, they can cause serious health issues, including cancer, endocrine/hormonal disease, thyroid function disruption, learning disabilities, asthma, respiratory disease, skin disease, fetal development issues, and more.
Read more about toxic makeup ingredients to avoid.
9. US labs burn, cripple, poison, and abuse over 100 million animals every year
The cosmetic industry is also notorious for testing products on animals. Makeup industry stats show that 80% of the world allows cosmetics to be tested on animals. Animals often suffer from harmful allergic reactions that leave them in considerable pain and suffering.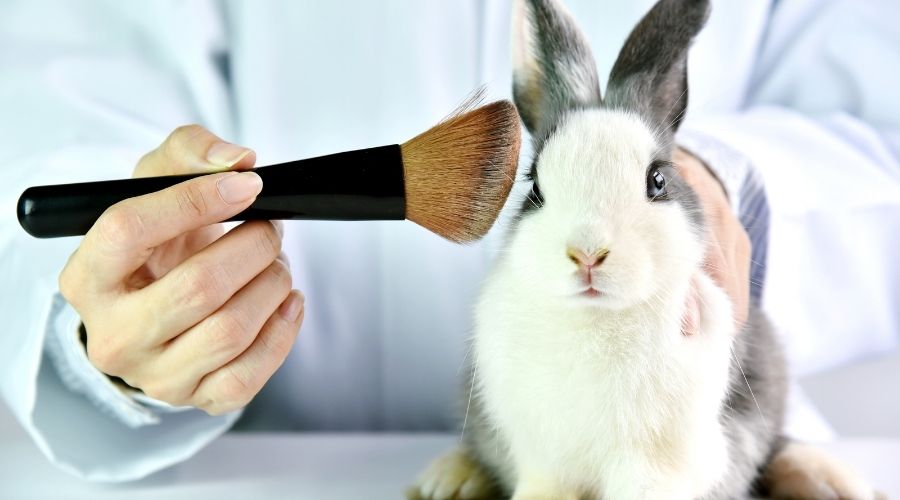 Sustainable Beauty Industry Stats
1. The organic and natural beauty product market is estimated to hit $54 billion in 2027
With an approximate annual growth rate of 6–8%, the natural cosmetics market is estimated to increase its revenue to $54 billion by 2027.
2. More than 50% of women prefer natural-labeled products
Statistics about beauty indicate that 50% of women prefer buying products with hypoallergenic formulations, 40% purchase products free of artificial additives, and 48% instead use 100% organic products.
3. 70% of US consumers aged 18–29 would rather use natural, organic cosmetics
On average, 70% of US consumers aged 18-29 are more likely to buy natural cosmetics instead of traditional ones. They believe organic products are more beneficial to the skin.
4. Online retail is the most popular way to buy organic beauty products
It's estimated that online retail reaches over $2 billion annually, making it a consumer's favorite way to shop for natural beauty products.
Beauty industry statistics show that 92% of buyers will continue to buy a brand's beauty products if it's committed to improving the world and supporting important causes.
General Beauty & Cosmetic Industry Statistics
1. Skincare is the second-largest branch of the beauty industry
The skincare industry is rapidly growing and is currently the second-largest branch of the beauty industry. The market for men's skincare is a significant part of this increase as more men are starting to appreciate skincare.
2. The average woman will spend over $225,000 on skincare alone throughout her life
On average, a woman spends $300 every month on skincare. This adds up to almost $4,000 per year.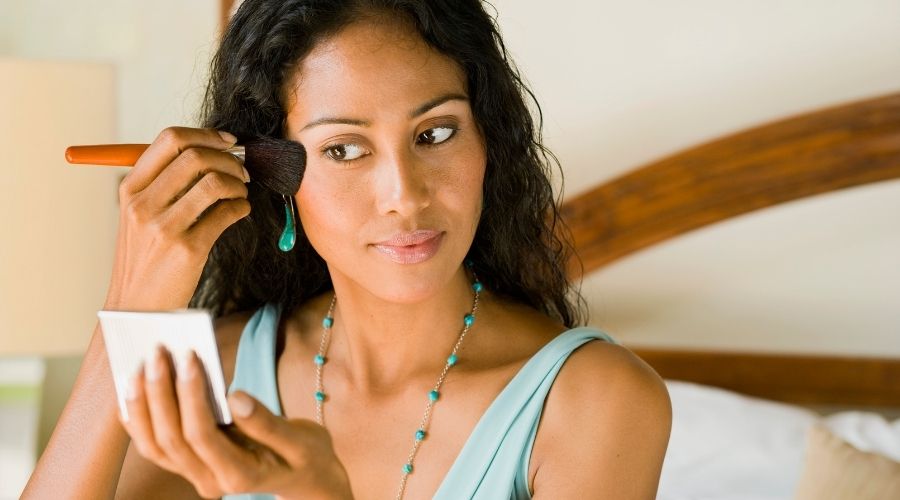 3. The beauty industry has over a million employees
Beauty statistics indicate that the industry has over a million employees. These employees are cosmetologists, barbers, hairdressers, manicurists and pedicurists, and skincare specialists.
4. The global beauty industry is worth $511 billion
The increasing demand for beauty and personal care products has seen the industry hit $511 billion.
Recent surveys reveal that people are now more likely to buy new beauty products than before the pandemic. 59% of consumers spent the same or even more money on cosmetics, especially skincare products.
6. 17% of women stopped wearing makeup during the pandemic
Makeup industry statistics indicate that 17% of women stopped wearing makeup due to the coronavirus safety precautions such as mask-wearing policies, remote working, and social distancing. Interestingly, lip balm was the least used product. Its use plummeted by 48%.
7. The sales of hair clippers skyrocketed by 362.6% during the pandemic
Hair products witnessed a massive increase in sales during the pandemic. Hair clippers went up by 362.6%, hair developers (190.6%), root touch-up (182.3%), hair bleach (54.9%), and hair masks (50.2%).
8. One Avon lipstick is sold every 15 seconds in the US
Avon sells more than two million lipsticks annually. That's about one lipstick every 15 seconds!
The beauty industry is diverse, innovative, and worth billions of dollars. These cosmetics industry statistics show that the industry can be uplifting or damaging. Understanding the facts will help you make the right choices when it comes to the beauty products you buy.
Are you looking for the safest beauty products? Check out these 15 organic and toxic-free makeup brands.
You Might Also Like: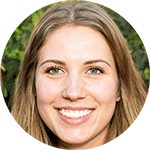 Jamie - Cofounder
Hi, I hope you enjoyed reading this article.
If you are looking for more ways to live an eco-conscious lifestyles, then check out our complete guide here.
Thanks for stopping by - Jamie