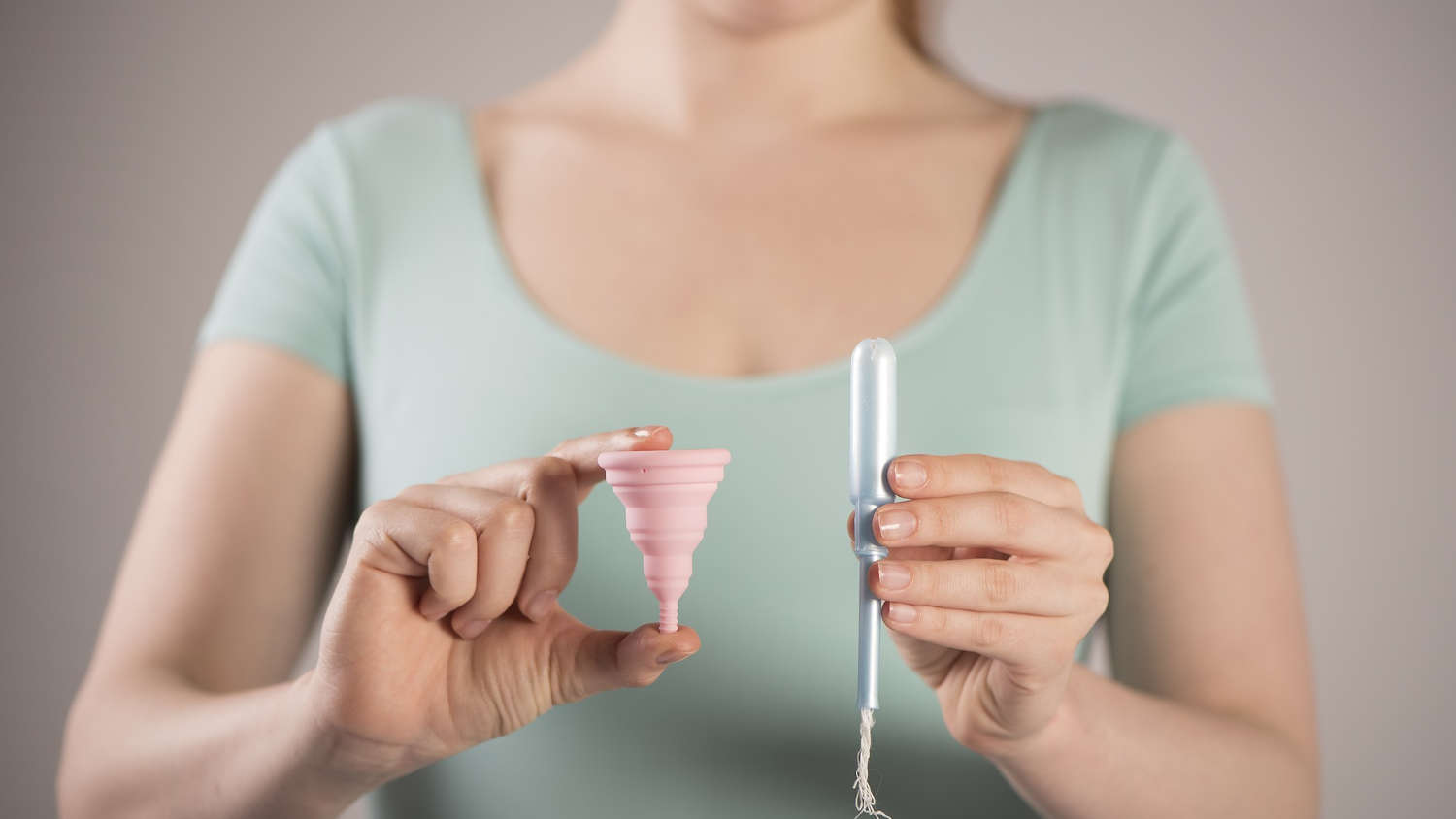 Are you curious about what is a menstrual cup? Well, it's nothing complicated. It is exactly what it sounds like: a small, rubbery cup that you insert into your vagina during your period. The cup lies close to your cervix and collects all the blood and uterine lining.
The cup, unlike tampons, doesn't soak up the blood and therefore, can be cleaned after every use and reused severally making it environmentally friendly.
Sounds like something you want to try out but not sure where to start? We bring you a list of the 8 best menstrual cups for beginners.
Our Reviews of the Best Best Menstrual Cups in 2020
1. Best menstrual cup for beginners – Fun Cup Explore Kit
CHECK LATEST PRICE
When shopping for your first menstrual cup you're likely to get overwhelmed by all the different types of menstrual cups available. To make your choice easy go for the Fun Cup Explore Kit.
The kit contains two cups of different sizes, one bigger than the other. You can try both to see what makes you most comfortable.
2. Best menstrual cup for a low cervix – MeLuna Shorty
CHECK LATEST PRICE
Most menstrual cups are long making them uncomfortable for people with low cervixes. MeLuna Shorty is short making it perfect for low cervixes. The cup is easy to clean and goes in and out of your cervix without much trouble.
3. Best menstrual cup for long vaginas – DivaCup
CHECK LATEST PRICE
On the other hand, you could have a high cervix. The DivaCup is the best menstrual cup for beginners who have a high cervix. This cup works really well by holding a lot of blood. It is smooth and comfortable. It also has a hollow stem, which makes it easier to collect blood and other tissue.
4. Best menstrual cup for wide vaginas – Lena Cup
The Lena cup is a bit wider than
other cups making it perfect for wide vaginas because the wideness prevents leaks. The cup is made from smooth silicone that feels great. The Lena cup is easy to insert and remove.
5. Best menstrual cup for on the go – Lily Cup compact
CHECK LATEST PRICE
You won't always be aware when exactly your period is supposed to come. You want to always be ready for it. Having an easy-to-carry menstrual cup is a must. The Lily Cup Compact is collapsible and folds into a case that comes with the cup. The case is so small that it will easily fit in your purse so you can take the cup with you all the time.
6. Best disposable menstrual cup: Softcup
Softcup is one of the best tampon alternatives especially if you prefer something that you can dispose of without harming the environment. It is also a good option if you want to have mess-free period sex.
7. Best budget menstrual cup: Blossom
Menstrual cups are generally more expensive than sanitary towels or tampons. If you are a beginner, start with a cup that is considerably cheaper. Blossom is a good option. Though cheaper, it's made from the same medical-grade silicone as other cups. It comes in both small and large sizes.
8. Best vegan menstrual cup – OrganiCup
CHECK LATEST PRICE
Looking for a vegan cup? Grab the OrganiCup menstrual cup. It is made of 100 percent soft medical-grade silicone, ​is​ ​certified​ ​hypoallergenic​ and vegan.
You can now go out and buy the best menstrual cup for beginners that you will love even if you've never used a menstrual cup before and continue to reduce the amount of plastic you consume.
Thanks for reading. If you're interested in other product alternatives read this article and discover 69 eco-friendly products you can use today.