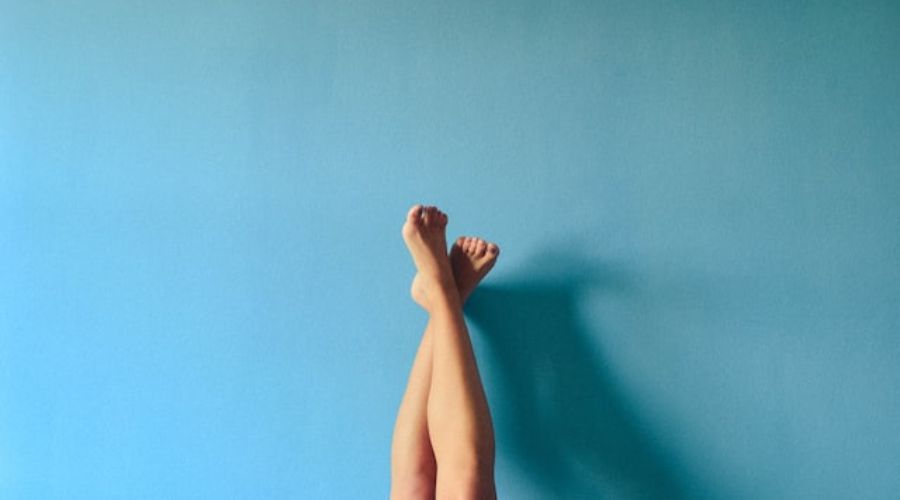 Keeping your skin hydrated isn't just about aesthetics (although there's nothing wrong with silky smooth legs). You need a good body lotion with pure and clean ingredients to provide long-lasting moisture and nourish your body from the outside in.
When it comes to body lotions, there's a plethora of healing balms, soothing creams, and body butters to choose from. But since our skin literally soaks up anything placed onto it, it's important to be mindful of the lotions you apply. Natural body lotions offer nourishing skin hydration you can feel good about.
The best organic body lotions will be made with natural, non-toxic ingredients that help to heal and protect your skin without side effects. Plus, you also help preserve the environment in the process.
By the way, if you're looking for recommendations for other products besides clean body lotion, check out our picks for the best natural eye creams and the best organic face moisturizers.
Best Natural & Organic Body Lotions
With a growing number of lotion brands these days, it can be hard to decide what might be the best natural body lotion for you. We hope to simplify that decision for you with this list of the best organic body lotions available.
1. 100% Pure Organic Lotion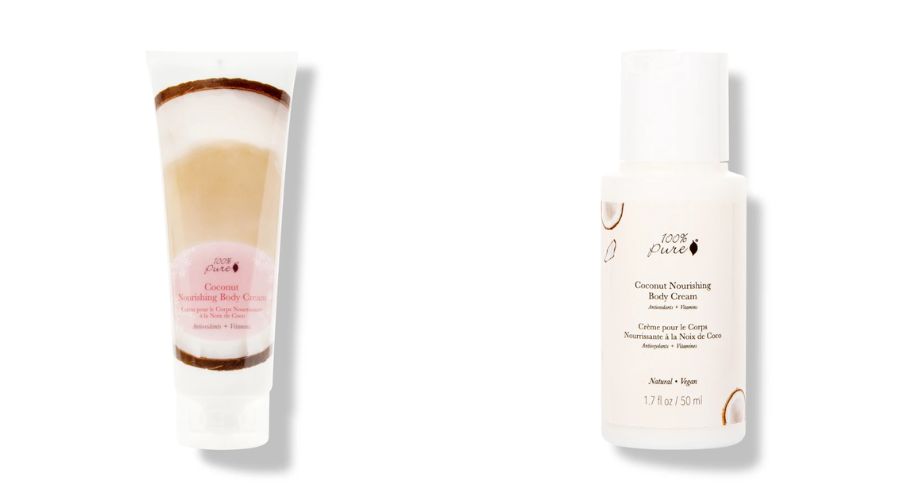 100% Pure Organic Lotion is one of the best natural body lotions on the market. It's packed with nourishing ingredients such as cocoa, avocado, aloe, and rose water that deeply penetrate the skin. This lotion is known to moisturize even the driest skin.
The silky smooth all-natural formula is formulated with anti-aging vitamins and antioxidants that leave your skin soft and supple. Additionally, the Kona green coffee and vitamin C infusions give the skin a bright, youthful glow. As a bonus, you can choose a variety of scents like honey, almond, or coconut.
Based in: Silicon Valley, USA. Ships internationally.
2. Cocokind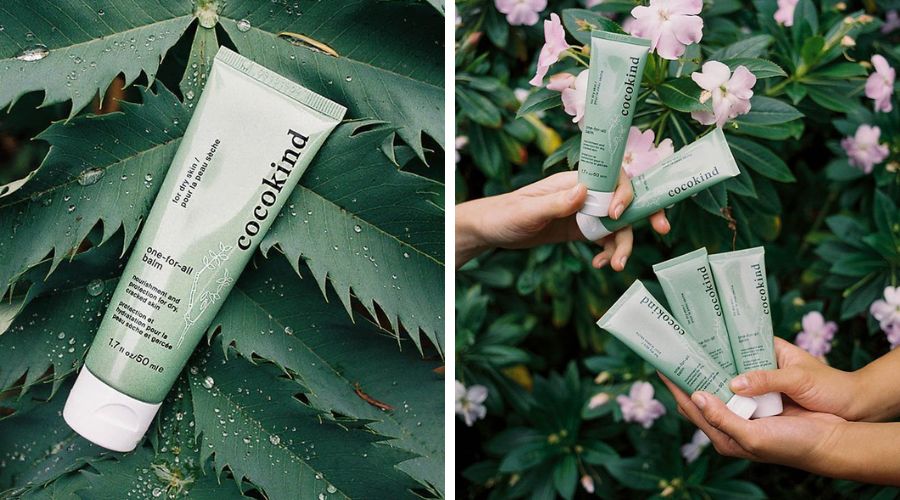 Cocokind's one-for-all balm is one of the best low-budget body lotions that is both deeply nourishing and multi-functional. This lightweight body balm soothes the most stubborn dry spots leaving your hands, feet, lips, and cuticles feeling soft and hydrated.
The brand uses all-natural, vegan, and cruelty-free ingredients to formulate its lotion. The balms are packed in eco-friendly packaging. Cocokind also donates 5% of its online sales to One Tree Planted, an initiative dedicated to helping the environment by planting more trees.
Based in: San Francisco, United States. Ships in the US, Puerto Rico, and Canada.
3. Weleda All Natural Lotion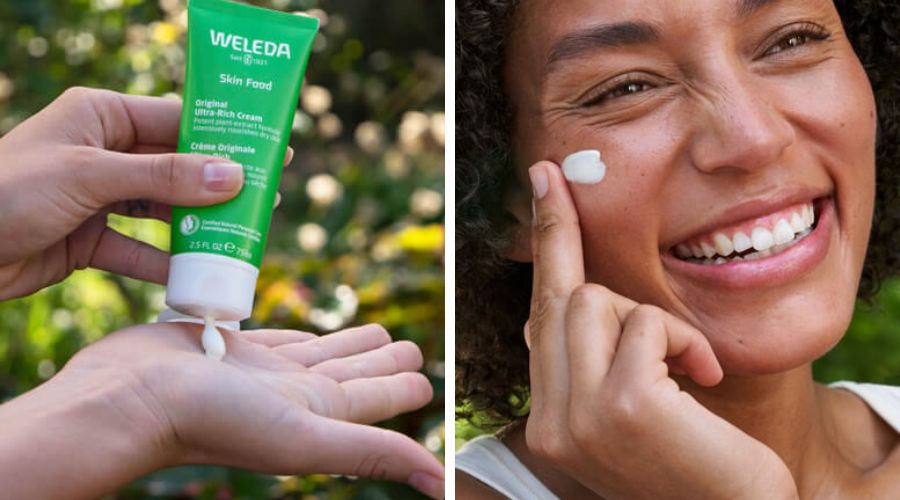 Weleda Skin Food has been a bestseller brand for the best natural lotions for almost an entire decade since its release in 1926, and with good reason. Skin Food lotion has been lauded as the holy grail of dry skin care. The lotion repairs dry, rough skin. Your stubborn dry elbows and cracked feet will love this lotion.
The brand uses ethically sourced ingredients that form its oil and beeswax base, such as chamomile and rosemary extracts. The ingredients are also cruelty-free and GMO-free. This lotion comes in recyclable packaging.
Based in: Arlesheim, Switzerland. Ships worldwide.
4. Seed Phytonutrients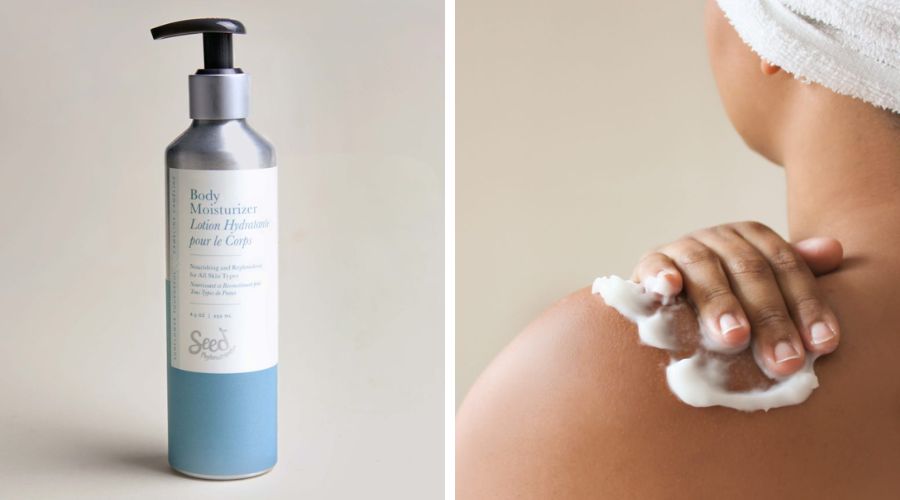 Seed Phytonutrients body moisturizer is one of the best natural body moisturizers that is good for you and the environment. This fast-absorbing body lotion has a light consistency and a subtle scent of cedar leaf and sage.
It's enriched with clean organic nutrients such as sunflower, safflower, and shea butter. These ingredients soften and protect the skin barrier, leaving your skin feeling fresh, clean, and silky smooth.
The lotion is vegan, cruelty-free, gluten-free, paraben-free, climate neutral, has no synthetic fragrance, and comes in biodegradable packaging.
Based in: Pennsylvania, USA. Ships in the USA.
5. Burt's Bees Natural Lotion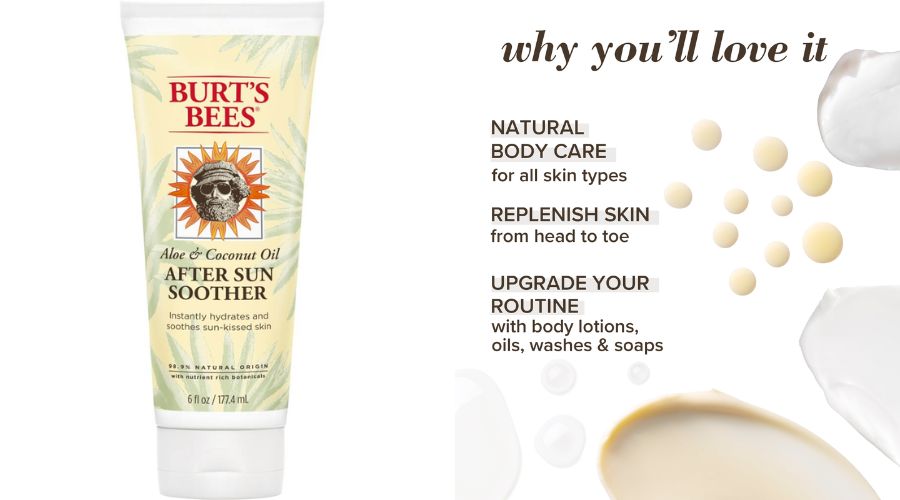 Revitalize your skin with Burt's Bees After Sun Soother for a radiant sun-kissed glow. This intensely hydrating lotion is formulated with natural ingredients such as coconut oil, aloe vera, and other plant-based extracts to soothe and deeply condition your skin after hours of sun exposure. This is why it's considered by many to be one of the best organic body lotions.
Burt's Bees uses ethically-sourced, cruelty-free ingredients and packs its products on eco-friendly packaging.
Based in: Durham, North Carolina. Ships in the USA.
6. Whamisa Organic Fruits Body Lotion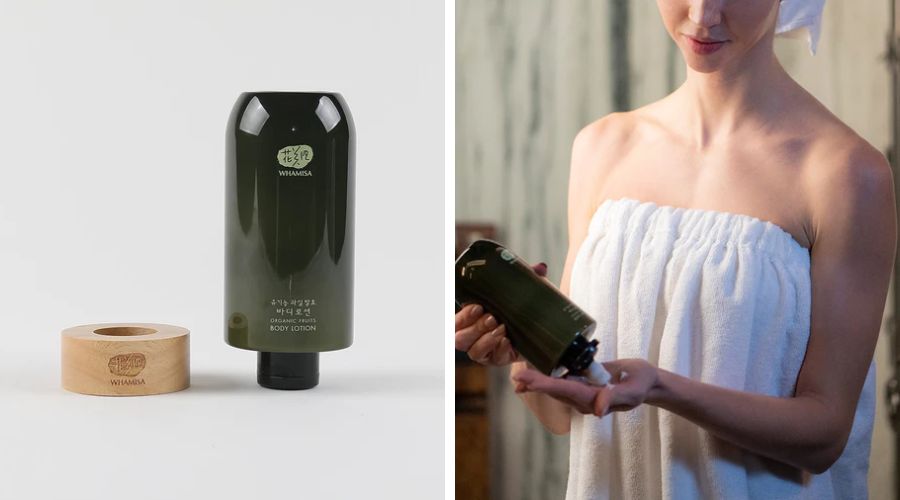 Whamisa is a Korean beauty brand that makes one of the best organic body lotions, oils, and creams with its renowned natural fermentation technology. Whamisa Organic Fruits Body Lotion is a nutrient-rich moisturizer containing a broad mix of organic oils and butter, such as olive oil, apricot oil, and apple seed oil.
Whamisa also formulates this lotion using fermentation filtrates of organic fruits, such as apples and persimmon, with lacto-fermentation—which nourishes the skin.
Based in: South Korea. Ships to the US and 28 other locations worldwide.
7. Vertly California Bloom Body Oil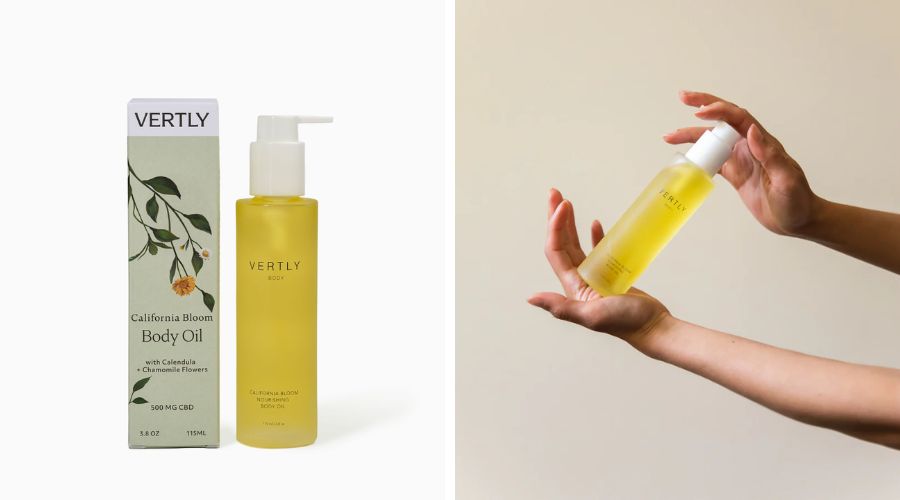 Vertly California Bloom Body Oil is a hand-crafted, citrus-scented lightweight oil known for its soothing and relaxing properties. It combines calendula flower and chamomile with hemp oil to intensely hydrate the skin.
The lotion also contains sweet almond oil, olive squalane, and niaouli tree extract to help to improve dryness and the skin's overall condition.
8. Annmarie Palo Santo Body Butter
If you are searching for a rich and decadent body experience, look no further than AnnMarie's Palo Santo Body Butter. This thick and luxurious butter is a feast for both the senses and the skin.
Its formula enriches the skin with natural shea butter and cocoa butter. It penetrates the dermal layer with intensely moisturizing jojoba, kukui nut, and macadamia oils. Topped off with sensually fragrant essential oils, palo santo, cardamom, vetiver, and nutmeg, this concoction revitalizes and energizes the skin without leaving an oily residue.
Based in: San Francisco, California, USA. Ships internationally.
9. Derma E Shea Body Lotion
Derma-E's Jasmine & Vanilla Ultra Moisturizing Shea Body Lotion is a gentle, deeply moisturizing, non-toxic body lotion. It's enriched with colloidal oatmeal, hyaluronic acid, shea butter, and cocoa butter to provide intensive hydration and conditioning for dry skin.
The lotion works to restore the skin to optimal condition by combating dryness and balancing skin moisture levels.
Derma is 100% plastic and carbon neutral and excludes over 2500 questionable ingredients while formulating its products.
Based in: Simi Valley, California, USA. Ships worldwide.
Honorable Mentions for Non-Toxic Body Moisturizers
Asutra Melt Body Butter Lotion

: This is a rich lotion butter filled with a strong lavender aroma and high-quality magnesium oil. It helps to soothe muscle pain and joint stiffness, reduces stress, and induces sleep.

Seaweed Bath Body Cream:

This organic body cream is made with bladderwrack seaweed, green coffee bean extract, green tea extract, and hyaluronic acid that can be used by people who prefer a heavier formula.
Why Use Organic Body Lotions
Our skin is a large porous organ that absorbs anything that we put on top of it. In a study by the American Journal of Public Health, the skin was found to soak an average of 64% of the nutrients in water. We can't emphasize enough why we have to make sure that what we put on our body is as natural and healthy as what goes into it.
Unfortunately, many mass-produced body lotions are made with a mix of cheap and dangerous chemicals that might adversely affect our skin. Harmful ingredients like synthetic fragrances can lead to itchy skin and might even cause hormonal problems and cancer.
That's why organic body lotions are the better choice. They're made with safe, natural ingredients that are also great for your skin.
Ingredients Found in All Natural Body Lotions
Organic cosmetic products contain at least 95% organic ingredients such as plant extracts, plant oils or butters, essential oils, and resins. Other natural ingredients found in body lotions can include:
Vitamin C:

A potent antioxidant that helps repair sun-damaged skin and stimulate collagen production to reduce signs of aging and give you a youthful and glowing complexion.

Shea Butter:

A potent natural skin emollient that offers antioxidant and anti-inflammatory protection from the skin's environment. It's intensely moisturizing and treats many skin problems, such as eczema and dermatitis.

Sunflower oil:

A highly absorbent oil packed with vitamin E, which helps protect the skin barrier and improve hydration without blocking your pores.

Oats:

They are a gentle exfoliator for sensitive skin and can be used to treat skin flare-ups caused by eczema, dryness, and insect bites. It soothes itchy skin, burns, and allergic reactions.

Vitamin E:

This is found in a wide range of natural ingredients and acts as a natural antioxidant and intense moisturizer.

Aloe Vera:

An anti-inflammation natural healing ingredient used to soothe sunburns, reduce itching and treat a wide range of skin infections.
Body lotion is a versatile skincare product that hydrates your skin and soothes sunburns. We hope our suggested list of the best organic body lotions will help you shop for the lotion that will give you the moisturizing power your body needs. And also give you the peace of mind of knowing you're protecting the environment.
Want to add more organic skin care products to your bathroom? Check out our reviews for the best natural skincare products.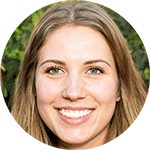 Jamie - Cofounder
Hi, I hope you enjoyed reading this article.
If you are looking for more ways to live an eco-conscious lifestyles, then check out our complete guide here.
Thanks for stopping by - Jamie