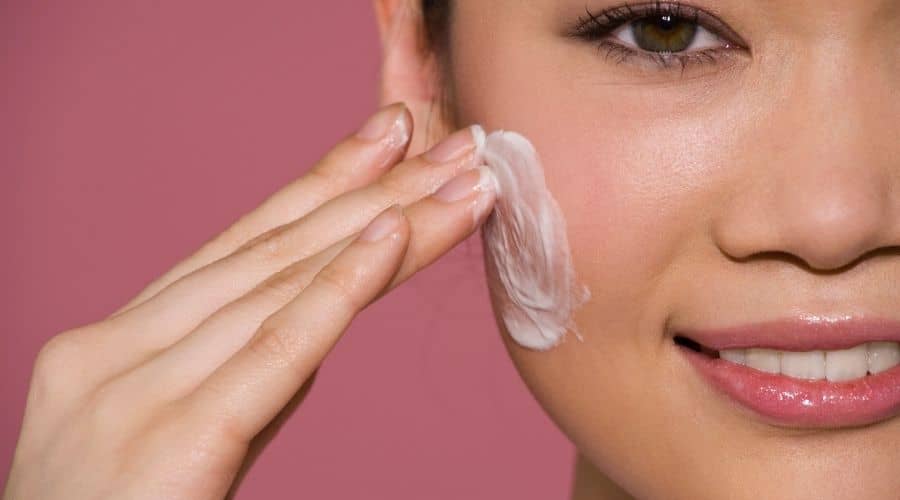 It's important to be conscious about what goes on your body as much as you care about what goes into it. If you've been trying to lead an authentic eco-friendly life, then it's no wonder you're interested in ditching traditional moisturizers for organic ones.
As our skin is exposed to pollution, sun damage, and harsh weather every day, it makes sense to use an organic face moisturizer instead of the conventional ones full of chemicals. Natural facial moisturizers are made using cleaner, greener formulas that are great for you and the planet.
By the way if you're in the hunt for other skincare recommendations, make sure to check out our picks for best natural eye creams & organic toners when you're done.
Best Natural & Organic Face Moisturizers
No matter what your skin type,these are some of the best organic face moisturizers we recommend trying. They are ethically made using only the best natural ingredients and are kind to the environment.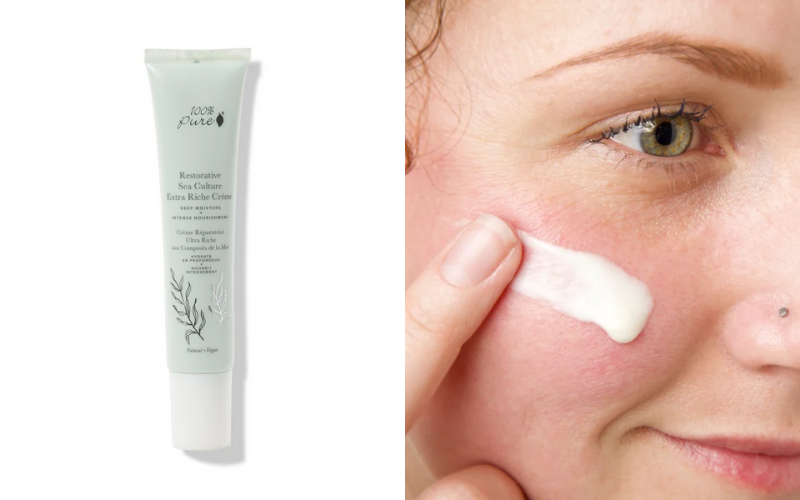 100% Pure restorative extra riche cream is a luxurious cream that will drench your skin in deep moisture. It's full of nutrient-rich sea minerals, vitamins, and hydrating seaweed polysaccharides. This combination will leave you with glowing skin especially for people with dry skin.
This natural face cream will give you smooth, clear, hydrated, and firmer skin. It's not greasy and makeup goes on beautifully over it. The cream is vegan and organic meaning no plants, animals, or people are harmed when making the moisturizer.
100% Pure is committed to producing the healthiest products. Its main focus is on environmental sustainability, compassion, and kindness which is why the brand donates a bowl of vegan sustainable dog food to a dog shelter in China with every single purchase.
Based in: California, USA. Ships internationally.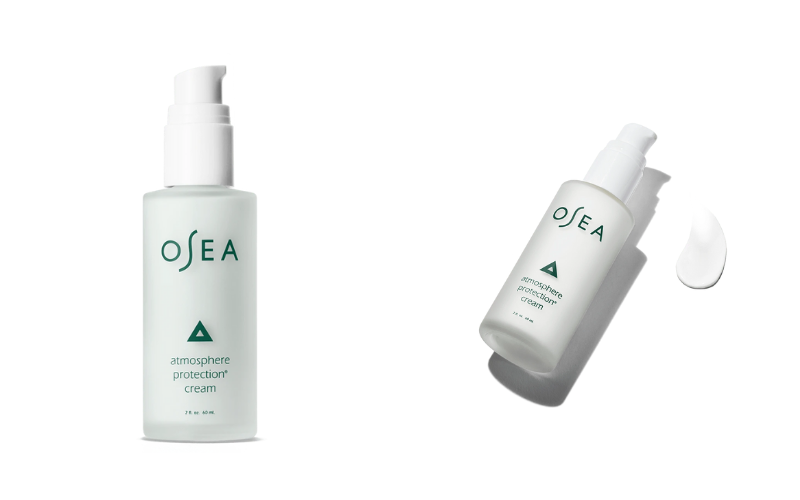 The OSEA atmosphere protection cream will protect your face from intense weather by keeping your skin well hydrated.
The cream contains an antioxidant-rich formula full of Seaweed, Shea Butter, and Omega-rich oils. When Seaweed is combined with these oils, the formula becomes nourishing and one of a kind. This protection cream absorbs quickly, gives you a silky finish and is ideal under sunscreen or makeup.
OSEA is committed to protecting animal rights and therefore, all its products are cruelty-free and do not contain ingredients such as lanolin, beeswax, carmine, and others derived from animals.
Based in: California, United States. Ships internationally.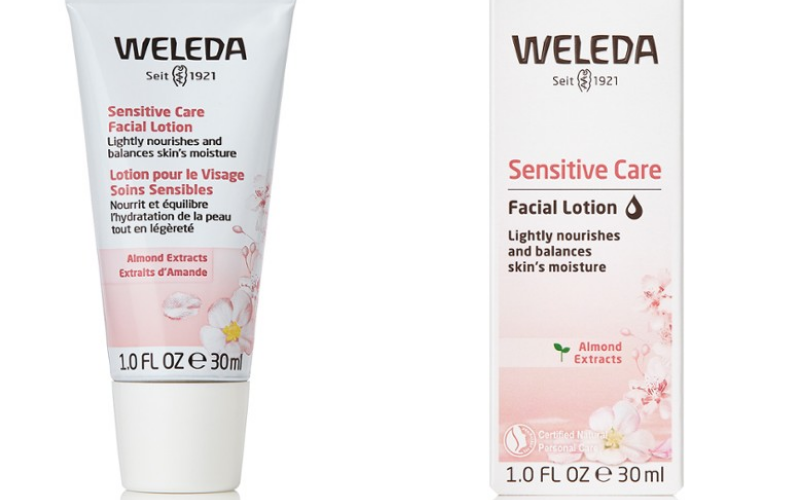 Weleda sensitive care facial lotion is the perfect moisturizer for sensitive skin. It is made with sustainably sourced almonds and prunus seed oils. It doesn't contain any synthetic preservatives, artificial fragrances or irritants. It works as a balm to relieve any sort of redness, dryness, or over-reactions.
With this natural moisturizer for the face, dryness and irritation will be a thing of the past. The almond oil is easily and quickly absorbed giving you instant relief from irritation. The cream balances the moisture levels in your skin leaving it feeling silky and pampered.
Based in: Arlesheim, Switzerland. Ships worldwide.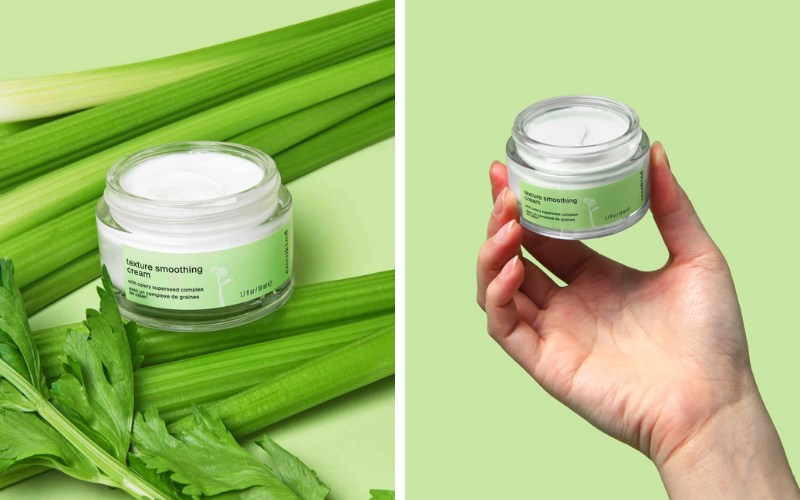 Cocokind texture smoothing cream is the best organic moisturizer for people with dry, rough patches. The cream is made using plant-based ingredients and celery superseed complex made of flax and celery. This combination will heal your skin in no time and reduce enlarged pores, too.
Other ingredients used include tsubaki seed oil, a natural source of antioxidants, fatty acids, and vitamins. This oil smoothes fine lines and wrinkles and helps defend skin from oxidative stress. It also contains squalane a natural moisturizer that provides hydration and helps lock in moisture.
This cream is lightweight, nutrient-rich, and moisturizing. It improves skin tone, controls shine, texture, and firmness while providing all-day hydration. It will also leave your skin with a smooth, satin finish.
Based in: California, United States. Ships in the US, Puerto Rico, and Canada.
True Botanicals' pure radiance oil uses natural ingredients including rosemary, kiwi seeds, algae extract, papaya, and a blend of Omega 3 fatty acids. These ingredients give the oil both healing and moisturizing properties and smell amazing.
The best part is that you just need to use a handful of drops every morning and evening, and you'll have glowing skin in as little as one week.
The cream is moisture and nutrient-rich and will reduce the appearance of fine lines and wrinkles. It's also highly hydrating, naturally scented with jasmine, neroli, and rose, and is hypoallergenic and non-comedogenic.
Based in: San Francisco, USA. Ships internationally.
Pai's anthemis soothing moisturizer is a smooth, lightweight facial day cream perfect for all skin types including hypersensitive skin. The moisturizer is formulated to soothe and maintain even extremely sensitive skin.
The moisturizer is made using clean and natural ingredients and doesn't have any irritants including alcohol, sodium hydroxymethylglycinate, and phenoxyethanol. It contains antioxidants and Omegas 3, 6, 7 & 9 that keep your skin hydrated and moisturized.
It also has chamomile and rosehip that soothes even the most sensitive skin. It's light enough for oily skin as well as hydrating enough for intensely dehydrated skin.
Based in: London, UK. Ships to the UK, USA & Europe.
One Love Organics skin savior balm, an Eco-Beauty Award winner, is one of the best natural moisturizers, and rightly so. This moisturizer cleans and illuminates your skin and removes dirt and makeup without stripping your skin of essential oils.
The balm is certified natural and organic and contains a blend of butter, acids, jojoba, and coconut oils that will fix just about any skin issue you may have. This multi-tasking miracle cream can be used as a day or night cream, as a makeup remover, face mask, and moisturizer.
As a brand, One Love Organics is committed to helping women find a beauty routine that feels like home to them, and to create beauty products they can trust. The company is also certified by Ecocert, COSMOS, Leaping Bunny, and Green America.
Based in: Georgia, USA. Ships in the USA only.
8. Pink Cloud Rosewater Moisture Creme
Herbivore Botanicals' pink cloud rosewater moisturizer is a soft cream that supports a healthy skin barrier and leaves your skin feeling plump, soft, and looking brighter and more refreshing.
The cream is made using super-hydrating tremella mushroom and vegan squalane. It also contains rose water, aloe vera, and white tea. These ingredients soothe the skin and calm redness. It does not contain any dyes, toxins, and synthetic preservatives.
The pink cloud smells refreshing thanks to the subtle rose scent. You can use it as a morning and evening moisturizer.
Based in: Washington, USA. Ships internationally.
Shop for Herbivore Botanicals' moisture creme.
9. Golden Hour Recovery Cream
Ursa Major's golden hour recovery cream is a rich yet fast-absorbing moisturizer that delivers a dose of hydration leaving your skin looking fresher and healthier. It also soothes irritation, enhances elasticity, and protects against environmental stressors. You can use it as an everyday base cream for morning and night and it will clear any wrinkles with every use.
Its hydrating formula soothes and replenishes weary skin. It also contains meadowfoam oil which is rich in antioxidants and is very easily absorbed by the skin. Another great ingredient is neroli oil that keeps your skin smooth and glowing. Calendula flower extract is gentle enough to use on even sensitive skin thanks to its calming and hydrating benefits.
Based in: Vermont, United States. Ships internationally.
Browse Ursa Major recovery cream.
10. Bathing Culture's Organic Face Moisturizer
Bathing Culture's organic facial moisturizer is made from ingredients like organic jojoba seed oil, organic MCT oil, and organic sweet almond oil. It is rich in antioxidants, amino acids, and anti-inflammatory ingredients. It's also totally biodegradable, vegan, and cruelty-free.
The moisturizer comes in a reusable glass bottle. You also get to choose between a plastic dropper or an aluminum top. Being eco-conscious we trust you will be choosing the aluminum top.
Bathing Culture's personal and planetary health products are made from certified organic ingredients that are sustainably and ethically harvested and produced. All its products are palm oil-free and biodegradable. It also donates 1% of profits to charity.
Based in: California, United States. Ships in the US only.
Browse Bathing Culture's moisturizer.
More Organic Face Moisturizers
11. Juice Beauty Anti-Wrinkle Moisturizer – This moisturizer is formulated using certified organic ingredients, antioxidant-rich oils, and Vitamin C and is paraben and sulfate-free. The moisturizer will keep your skin feeling extra rejuvenated.
12. Noto Botanics Moisture Riser Cream – This is the perfect organic face cream to use day and night. It contains anti-inflammatory and hydrating ingredients such as hyaluronic acid that help to gently rejuvenate your skin.
Getting an organic face moisturizer is one of the best decisions you'll ever make for your skin. In doing so, you not only make sure that only the best and cleanest products go on your skin but also do what's right for the environment.
For more organic products check our reviews for toxic-free makeup brands and natural skincare products.


  Stella - Writer
Stella is a writer and mother from Thika, Kenya.
Her love for nature and the beautiful Kenyan outdoors has inspired Stella to consciously make an effort to lead a more sustainable, eco-friendly lifestyle.