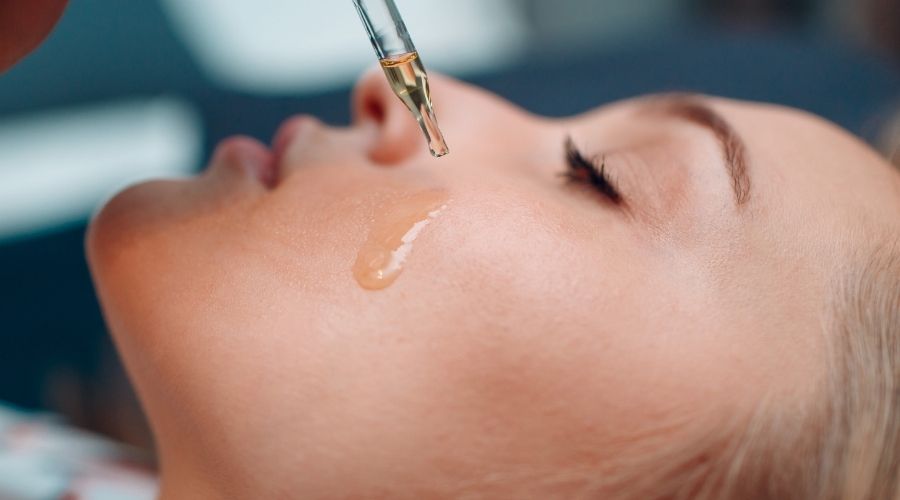 Did you know that face oils aren't just for people with dry skin? In fact, the right organic face oil can be very beneficial for all types of skin, yes even oily skin!
There are lots of natural face oils formulated with some of the best natural ingredients that will leave your skin hydrated, nourished, glowing and leave you looking like a million bucks!
12 Best Natural & Organic Face Oils
Here are some of the best natural facial oils—full of organic ingredients, ethically and responsibly sourced, and suitable for all skin types: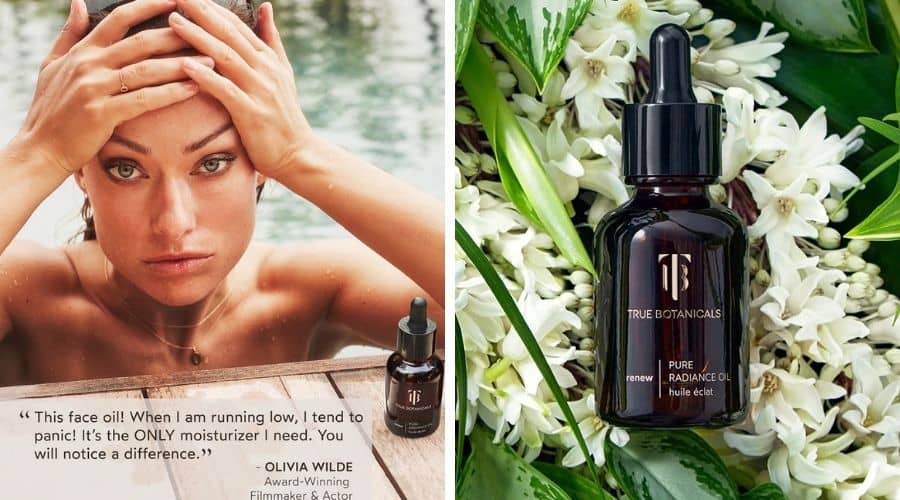 True Botanicals radiance oil is one of the best face oils that help target signs of aging. The oil is rich in nutrients and is clinically proven to reduce the appearance of fine lines and wrinkles and increase hydration levels.
This oil consists of a blend of Omega 3 fatty acids, 14 easily absorbable seed oils, algae extract, and astaxanthin. This combination leaves you with hydrated, visibly plump, and youthful-looking skin. The blend also helps your skin retain moisture and shield it from environmental toxins. Naturally scented with jasmine, neroli, and rose—the oil smells subtle and luxurious just like nature.
Unlike many creams and lotions, the radiance oil doesn't stay on the surface of the skin. It's more easily absorbed to help nourish the skin where it needs it most. This is because True Botanicals uses seed oils instead of nut oils because they have a smaller molecular profile so they do not clog pores and are more easily absorbed into the skin.
True botanicals is a leader in natural skin care and deserves being one of our top recommendations.
Based in: San Francisco, USA. Ships internationally.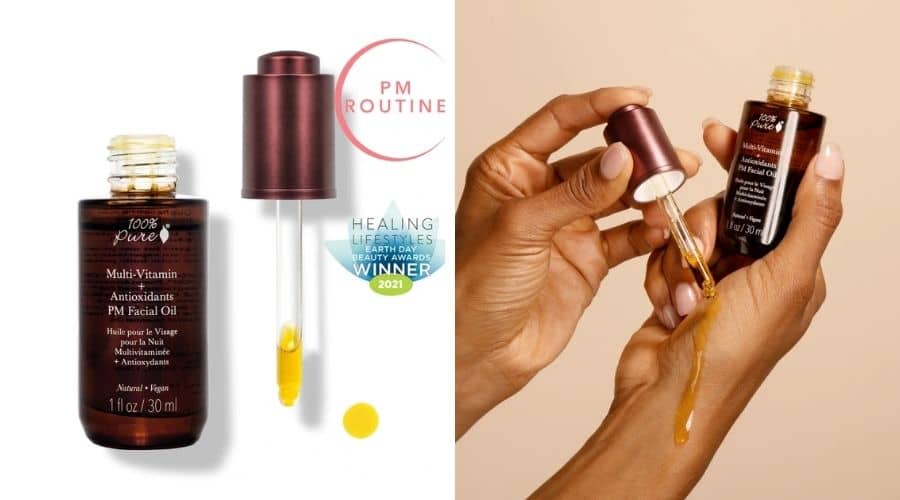 100% Pure Facial Oil is a multi-vitamin facial oil treatment designed for targeted anti-aging benefits. The oil contains concentrated potencies of vitamins E, C, D3, retinol, and CoQ10, making it a corrective anti-aging powerhouse.
These multi-vitamins and potent antioxidants work together to drastically reduce the appearance of lines and wrinkles, balance uneven skin tone, and promote a more glowing complexion. They also support cellular regeneration and promote collagen and elastin production for firmer, more youthful-looking skin. The vitamins protect the skin from dehydration and minimize the appearance of free radical, environmental damage, promotes skin cell repair, and are anti-inflammatory.
Based in: California, United States. Ships internationally.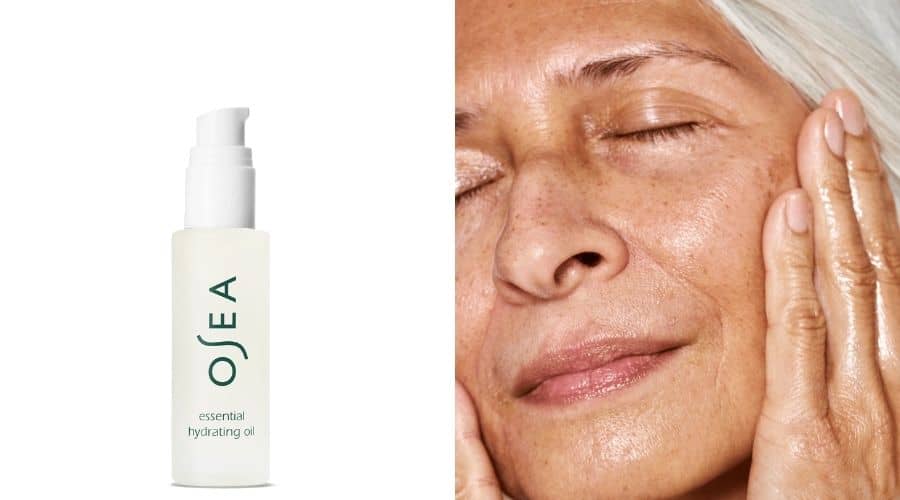 OSEA Hydrating Oil is a deeply moisturizing face oil that's been a favorite for many people for 25 years. The oil is a blend of eight essential oils that visibly plumps your skin and reduces the appearance of fine lines.
The oil contains Jojoba and Macadamia oils that deliver all-day moisture for a glowing complexion. They also make the oil age-defying for dry and sensitive skin types.
OSEA hydrating oil acts like a barrier that protects your pores and keeps them clean and regulated. It feels good on your face and has a subtle lovely smell. You'll love the light consistency that makes your skin look dewy.
After cleansing your skin, apply the oil on your face and neck. You can also layer it on top of Sea Vitamin Boost or Sea Minerals Mist for enhanced hydration. Finish with the preferred OSEA moisturizer.
Based in: California, United States. Ships internationally.
Indie Lee squalane facial oil is a moisturizing oil that is readily absorbed and olive-derived. This 100% squalane oil leaves your complexion soft, nourished, and never greasy. The oil boosts moisture retention and helps diminish the appearance of fine lines while improving the overall complexion.
Squalane (borrowed from the Latin word Squalidae) is a naturally-derived oil that absorbs quickly and doesn't clog pores. Squalane oil is clinically proven to be non-irritating, to help skin better retain moisture and to lessen the appearance of fine lines and wrinkles. It is also believed to clear uneven skin pigmentation, scars, and aging spots.
This facial oil is suitable for all skin types, including oily, dry, and sensitive skin, and can be used on the face or the body.
Based in: New York, USA. Ships to the US and Canada only.
5. Herbivore Botanicals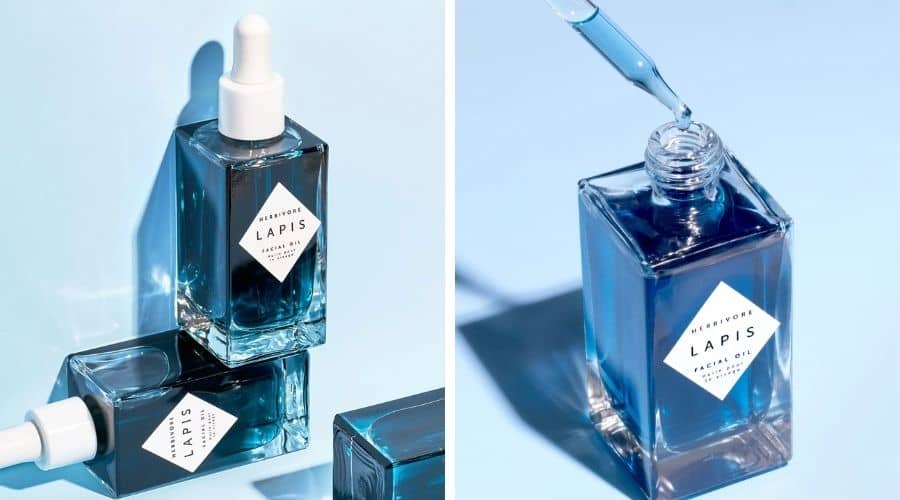 Lapis Blue Tansy Face Oil is one of Herbivore Botanicals' most popular products as well as the winner of the 2020 Glamour Readers' Choice Beauty Award. The oil is formulated using a hydrating mix of Blue Tansy, organic jojoba and kukui nut oils, and squalane. The combo makes this rehydrating face oil perfect for sensitive or combo skin.
It also contains a component called Azulene which is for soothing dry or irritated skin, reducing the appearance of redness, and also leaving the skin feeling more balanced.
Lapis Face oil is perfect for combination, oily, and blemish-prone skin types or any skin in need of balancing hydration.
This face oil is 100% vegan, cruelty-free, and natural, and comes in eco-friendly packaging.
Based in: Washington, USA. Ships internationally.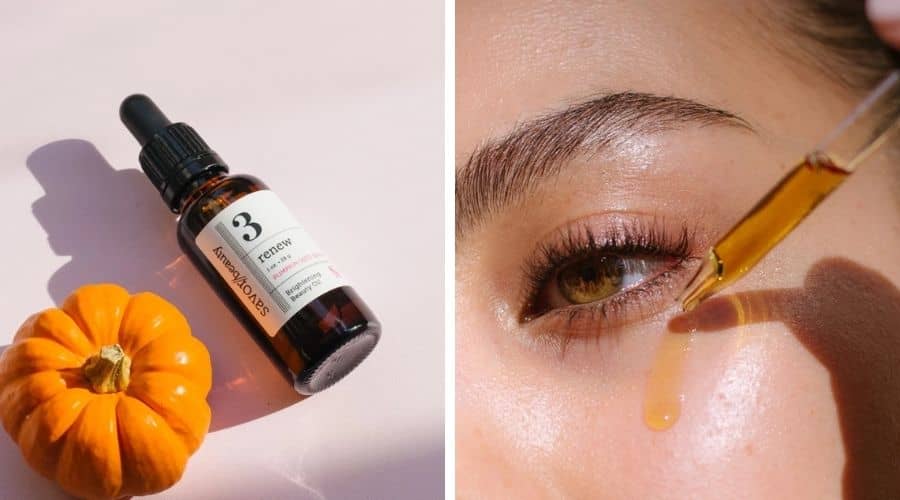 Savour Beauty Pumpkin Seed Beauty Oil is one of the best organic facial oils with a brightening effect. The oil contains zinc that calms breakouts and omega 3, 6-fatty acids that boosts collagen.
This beauty oil contains pumpkin seeds that help improve skin tone and fight acne and rosehip seeds are rich in antioxidants that promote cellular turnover and brighten skin. It also has meadowfoam which locks in moisture, keeps cells plump, and helps nutrients penetrate deeper into the skin.
You can use this oil on its own to renew dull skin and fade dark spots or layer it with hydrating Skin-Perfecting Toner for an inside-out glow. For an extra boost of collagen for beautiful bright eyes in the morning, add the Caviar Eye Cream before bed.
Based in: Northern California, USA. Ships internationally.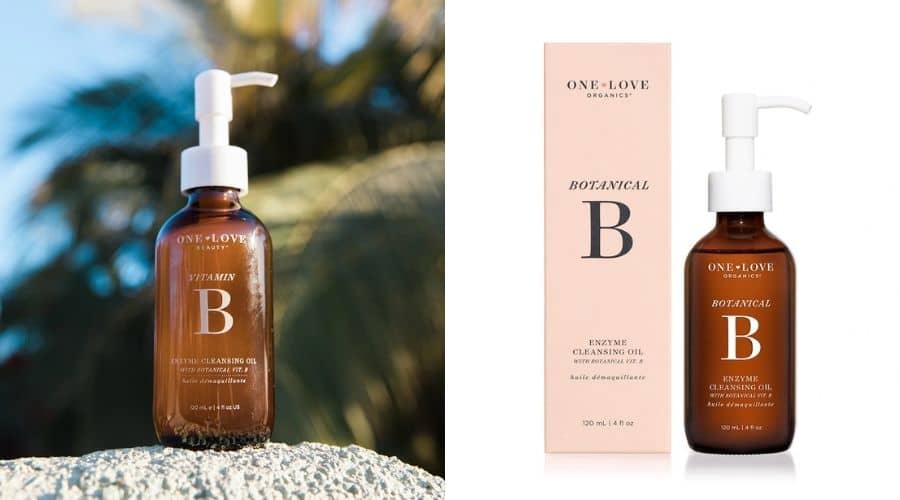 One Love Organics' Botanical B Enzyme Cleansing Oil + Makeup Remover lifts away impurities and makeup while supporting the skin's natural moisture barrier and pH balance. It's also a non-stripping, clean-rinsing formula.
The oil is formulated using papain, a fruit enzyme that helps to exfoliate and soften, a natural Botanical B complex to detoxify and tone, and the brand's signature "vacation in a bottle" pineapple and citrus aroma.
The oil is designed with dry, dehydrated skin in mind but is also well concentrated for all skin types, even the most sensitive ones.
The brand is certified cruelty-free through PETA's Beauty Without Bunnies Program. It never tests its ingredients, formulations, or finished products on animals. Instead, it uses paid human volunteers.
Based in: Georgia, USA. Shipping in the USA only.
Tata Harper's line of sustainable beauty products is unparalleled in quality and care. The Beautifying Face Oil is one of the best organic oils for the face that will replenish and revitalize the nutrients in your skin in no time. It does this through the power of a dozen plant-based and organic ingredients.
It's lightweight, and a little goes a long way. The oil provides all the youth-boosting effects of retinol from rosehip seed oil. Rosehip seed oil delivers a type of natural retinoic acid via a high concentration of vitamin A.
Because of its hydrating effects, this oil is non-irritating. It also controls excess oil and has a lovely floral scent derived from natural ylang-ylang.
Based in: Vermont, USA. Ships internationally.
Pai Rosehip Bioregenerate is made from CO2 extraction, a process that milks all the skin-loving elixirs in Rosehip seed and fruit, hence the oil's deep color. Rosehip oil is highly regenerative and will heal persistent blemishes in no time. For dry, lackluster skin that needs a boost – Pai rosehip oil will deliver that conditioning and radiance.
This oil is suitable for all skin types and tackles blemishes, dryness, dullness, pigmentation, redness, and fine lines. The smell is delightful!
Based in: London, UK. Ships to the UK, USA & Europe.
Mara Algae & Moringa Face Oil is an award-winning, hydrating face oil designed for all skin types, including sensitive and acne-prone. This natural face oil is full of age-defying algae, plankton extract, and four superfood plant oils that replenish and hydrate tired, dry skin.
It's rich in essential fatty acids that plump up the skin and fight free radicals while improving the appearance of skin tone, texture, and firmness. The four nutrient-rich superfood plant oils–moringa, bilberry, baobab, and Kalahari melon–contain phytonutrients, antioxidants, vitamin A, B, C, D, E, & F, and minerals that work together to give you a gorgeous glow, hydrate your skin, and visibly reduce fine lines and wrinkles.
Based in: Los Angeles, USA. Ships internationally.
More Organic & Natural Facial Oils
11. Aurelia London – Aurelia's daytime face oil is exquisite, non-greasy, and helps balance hydration leaving your skin glowing. It contains Kukui, Kalahari, and mongongo oils that deliver high levels of vitamins, antioxidants, and fatty acids.
12. Maya Chia – Maya's Pure Supercritical Omega-3 Chia Face Oil gives you naturally deeply moisturized skin. it's ultra-lightweight, soothing, and quickly absorbs without any greasy feeling.
Benefits Of Using Face Oils
The best organic face oils are designed to work alongside the skin's natural oils to balance skin complexion, lock in moisture, and reduce the skin's natural sebum production. They also come with a multitude of other benefits.
Facial oils with essential fatty acids, like linoleic acid, linolenic acid, oleic acid, palmitic acid, and stearic acid, will strengthen your skin's outer, protective barrier, locking moisture into the skin thus keeping it hydrated. Oils that are rich in vitamin C and E are also skin-hydrating powerhouses that make your skin more likely to hold onto that added hydration. They're also great at nourishing your skin.
Face oils promote a healthy-looking glow even as you age by restoring moisture. In fact, some of the best natural facial oils can be used for an immediate glowing effect.
For make-up lovers, using face oil before applying your foundation can help it apply more smoothly. It will give your makeup a seamless finish even when your skin is dry, flaky, or has blemishes.
No matter your skin type a good organic face oil will help boost the health of your skin. It will enhance your glow and deal with any blemishes that steal your youthful look. So go on and start using one today!
Since you're looking for face oils you might be interested in our recommendations for natural face moisturizers and organic eye creams.
Check Out More Recommendations: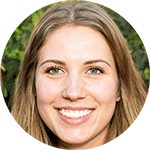 Jamie - Cofounder
Hi, I hope you enjoyed reading this article.
If you are looking for more ways to live an eco-conscious lifestyles, then check out our complete guide here.
Thanks for stopping by - Jamie