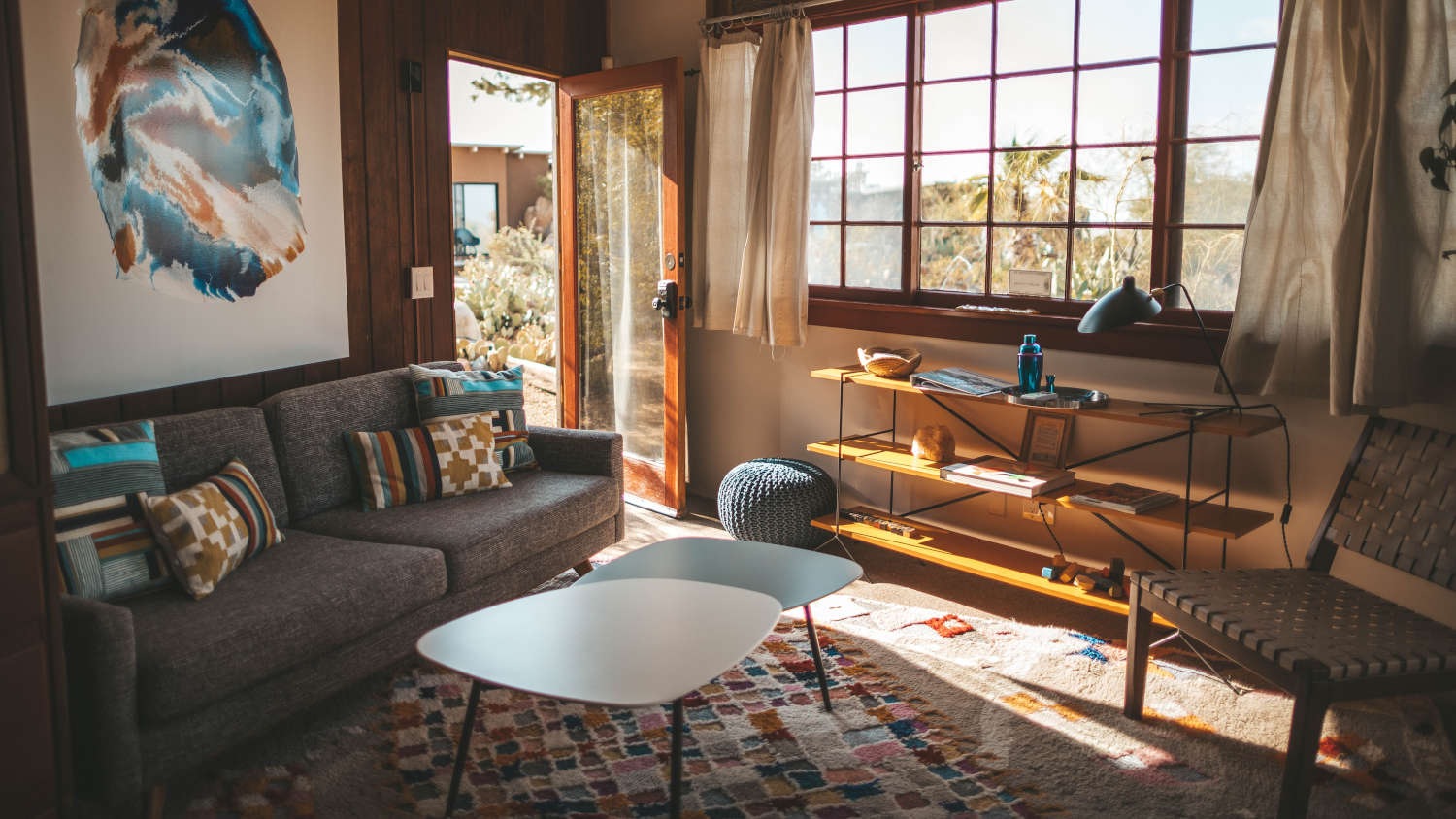 Rugs are both decorative and functional. They add to the style and personality of a home. Rugs, however, can be bad for the environment. Luckily, there are plenty of non toxic rugs that you can add to your eco-friendly home.
Whether you are redecorating your home or simply looking for a soft non toxic rug to add a little touch to your living room, here are 10 best eco-friendly rugs to consider.
Our Reviews for the Best Non toxic Rugs
1. Lorena Canals
CHECK CURRENT PRICE
Lorena Canals has a beautiful line of non toxic area rugs that will brighten up any small space. These rugs are handmade in India using 100% cotton and natural dyes. The company even has a few rugs designed specifically for children in case you need one for your baby room.
The company funds educational opportunities for children in low-income communities by making a donation for every rug they sell.
2. Safavieh
CHECK CURRENT PRICE
Safavieh has a wide range of organic rugs made from 100% natural sisal fiber. These eco-friendly area rugs make a perfect addition to your living room, kitchen, or bedroom.
The rugs have an anti-slip bottom for extra safety.
You'll especially love the black rugs as you can exquisitely use them for color balancing in any room.
3. nuLoom
nuLoom jute rugs combine both style and durability. They will leave your home looking effortlessly sophisticated. The jute fabric used to make these posh rugs is natural and biodegradable.
The rugs are affordable and come in 3 colors (White, Yellow, Grey).
4. iDesign
iDesign bamboo rugs are the perfect choice for your kitchen or bathroom. These rugs are water-resistant and non-slip. Bamboo is a 100% natural and sustainable fiber making the rugs safe for your family and the environment.
5. Casa Pura
Add a Casa Pura jute rug to your kitchen, dining room, bedroom, or the hallway. The jute fiber used to make the rugs is all-natural and renewable.
A Casa Pura jute rug will give your home a mixture of Scandinavian and modern style that all your guests will love. These rugs are easy to maintain and keep clean.
6. Hook & Loom
Hook & Loom has a beautiful line of sustainable rugs that are safe and affordable. The rugs are colorful and made from undyed wool or recovered textile cotton.
The company is committed to sustainability and will ship your rugs using minimal packaging to further reduce its environmental footprint.
7. Parachute
Do you have a minimalist home and looking for a simple but stunning chemical-free area rug? Check out Parachute's rugs.
The rugs are made from undyed wool and are Oeko-Tex Standard 100 certified. They are also Craftmark certified because they are handmade in India. The company also provides a fair wage to its traditional artisans
8. Carpet Living
Brighten your room and accent your decor with a colorful Carpet Living multicolor rug. These hand-woven sustainable rugs are made from 100% organic cotton material and the production process is sustainable.
9. Second Nature
Second Nature rugs have a soft feel and make the perfect decor piece for any room. These lassy looking rugs are made of 100% sustainable cotton and jute materials. They are also made sustainably by hand-weaving.
10. The Citizenry
The Citizenry works with artists around the world to produce its line of non toxic rugs. The rugs are timeless and come in bold, modern patterns.
They are also carefully handwoven by talented artists and designers. The Citizenry provides fair wages, sustaining grants, and safe conditions to each of its artists and designers.
If you are looking for more suitable eco friendly products, then check out our huge list here.
No matter how and where you want to use a rug, getting non toxic rugs will help you reduce your carbon footprint—literally—and keep your home beautiful and eco-friendly!