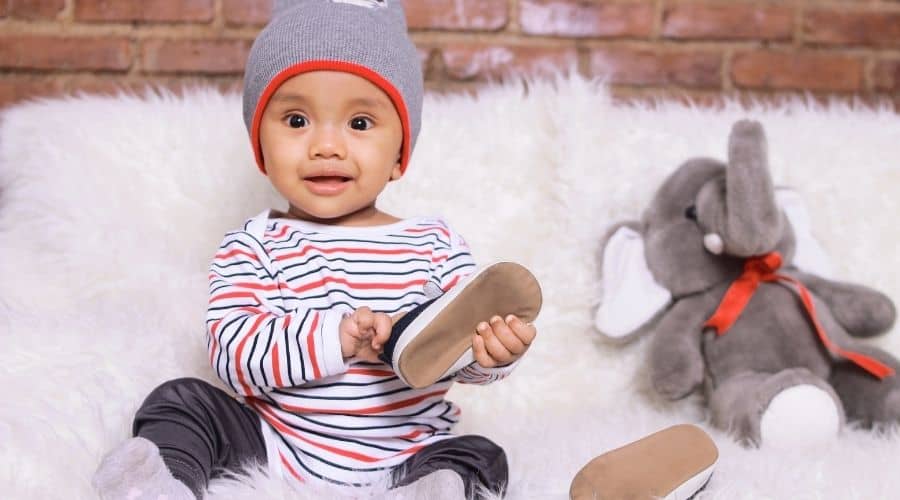 Wondering whether organic baby clothes are a smart purchase?
Yes, it is.
Organic baby clothing protects your baby from toxic dyes, metals, pesticides, and other toxins.
There are lots of organic baby clothes brands these days that are chic and affordable, as well as safer for your child's skin and overall health.
If you're new to organic baby clothes, here are some of the best organic baby clothes.
Our Reviews for the Best Organic Baby Clothes In 2021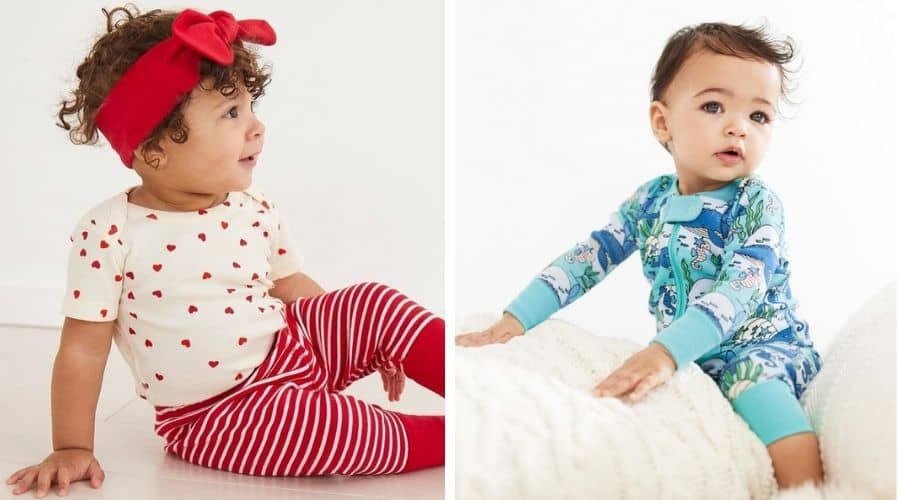 Hanna Andersson sells exclusive stylish all-natural baby clothes made from 100 percent organic Pima cotton. This kind of cotton makes baby clothes breathable and comfortable.
The stylish baby clothes come in playful patterns and prints—perfect for the fashion-forward baby and parent!
Hanna Andersson's baby clothes range from superhero outfits to floral-themed pajamas.
Browse Hanna Andersson's baby clothes range >>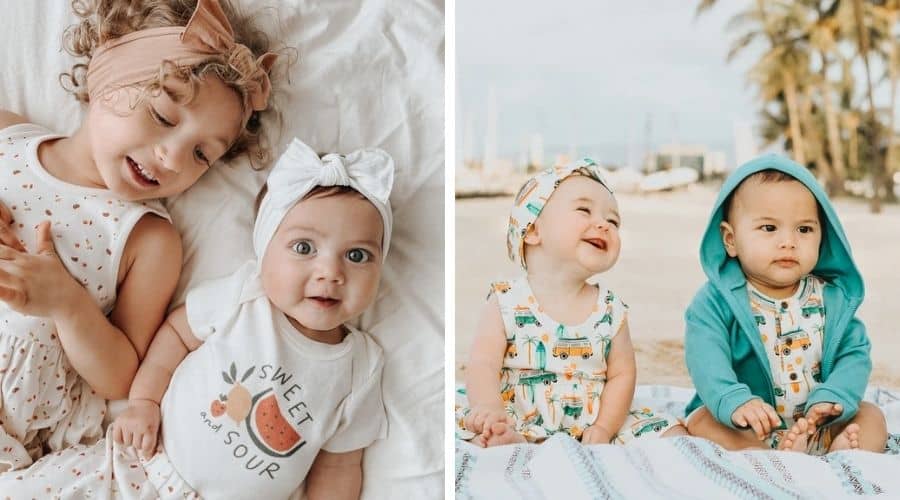 Finn + Emma has a line of gorgeous organic bodysuits, classic pajama sets, and whimsical rattles. These are all made with 100 percent organic cotton, eco-friendly dyes, and all-natural wood.
The brand empowers women around the world by providing them with jobs that focus on social and economic independence.
Explore Finn + Emma's 100% organic clothes for babies >>
Pact wants you to think organic every time you think about clothing. All of Pact clothes, including baby clothes, are 100% organic and contain zero harmful toxins and dyes.
Pact organic baby clothing is made using organic cotton. The company employs fair trade practices and uses sustainable manufacturing processes that save at least 12.5 gallons of water per piece of clothing made.
Shop Pact organic baby clothes >>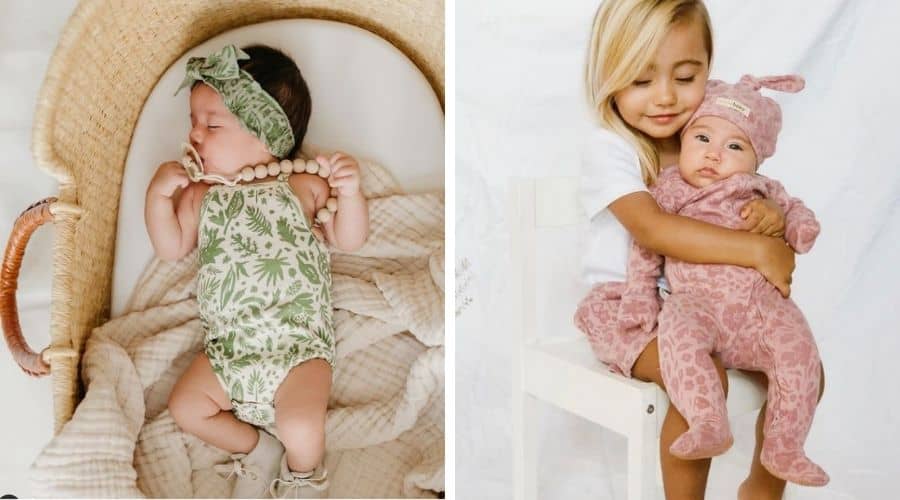 L'ovedbaby sells affordable organic baby clothes made from GOTS certified cotton and stays away from harsh chemicals to keep your baby protected.
The brand carries an adorable clothing collection ranging from preemie to young children. The collection has timeless baby clothes that your baby can wear for years.
L'ovedbaby minds the lives of the parents who farm the cotton used as well by paying them fair living wages and promoting a non-discriminatory workplace.
Shop for L'ovedbaby organic baby clothes >>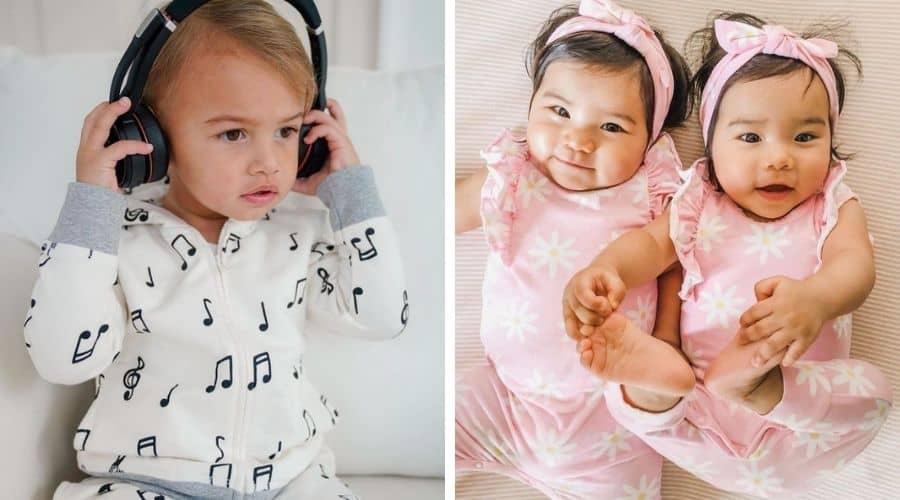 With Monica + Andy you can be sure that what touches your newborn's skin is the most trustworthy fabric available.
The brand offers mix-and-match essentials made using GOTS certified organic cotton. Sometimes you can find limited-edition print too.
From bodysuits to swimsuits, you can bet that your baby will be wearing only soft and safe fabrics.
Shop Monica + Andy's bay clothes >>
Looking for vintage-inspired clothes for your baby? Check out, Hope and Henry. This brand's baby clothes are made from GOTS certified fabrics.
The tiny fashion gems are affordable, stylish, and quite fancy!
Take a look at Hope and Henry's range >>
Under the Nile is another organic baby clothes brand that proudly manufactures organic baby clothes.
The brand offers organic options for preemies up to 6Y. Their clothes are super soft and comfortable for babies of all ages.
Besides clothes, Under the Nile also sells organic toys—the Scrappy toys—made from fabric scraps as an effort to promote zero-waste.
Under the Nile is a fair-trade company and empowers financially disadvantaged people by teaching them how to sew, so that they can have a reliable source of income.
Explore Under the Nile's wide range of baby clothes >>
Burt's Bees sells organic, natural baby apparel, newborn essentials, and clothing for kids.
The company is GOTS certified and always meets the highest global standard for organic textiles. So you can be sure that Burt's clothing is safe and comfortable for your baby.
Check out Burt's Bees Clothing >>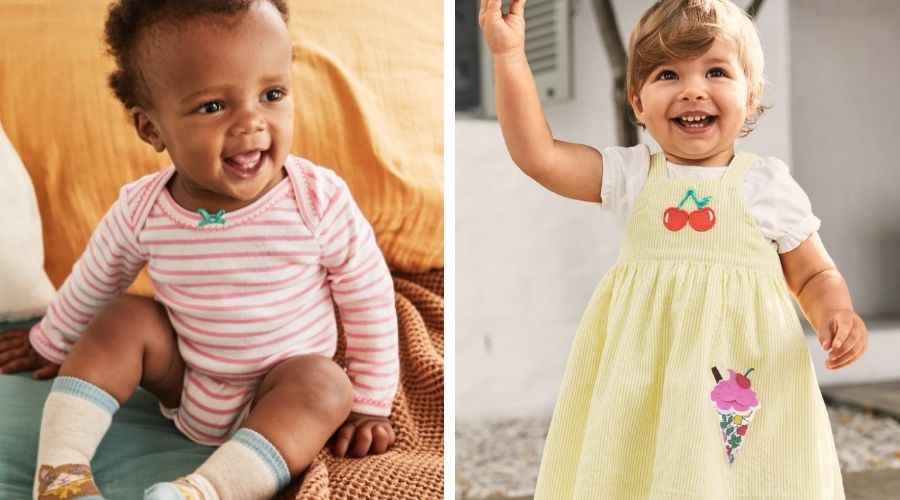 Boden sells organic clothing for everyone in the family, from adults, teen kids, toddlers, and newborns.
Boden baby clothes are colorful and whimsical and will leave your baby looking even more adorable. The clothes are made using sustainably sourced cotton. They feature snug-fastening elastic hems and adjustable straps to fit as your child grows.
The company promotes fair trade and manufactures its clothes through ethical practices to abolish modern slavery practices in the textile industry. Boden also gives back to mental health organizations in its local community.
Shop Boden's organic baby clothes >>
10. Jazzy Organics
Jazzy Organics has a collection of 100 percent GOTS-certified cotton baby clothes and products.
You'll especially be blown away by the super-soft and super-cute baby blankies that are great for your little bub or for an environmentally friendly gift.
The company takes careful considerations to ensure that it causes minimal harm to the environment during its production process. It supports fair trade and promotes the adoption of better trading conditions and sustainable production models.
11. Mini Mioche
Mini Mioche is your one-stop-shop for gorgeous organic baby clothing apparel and products. From fashionable harem pants and peplum tops for your baby to baby jelly and creams, everything is safe for your baby.
The brand's baby products are designed and made locally in Canada, using super soft organic cotton and neutral non-toxic dyes. Your baby's skin will love the clothes!
12. Oeuf
Oeuf (which means "egg" in French) is a high-end organic clothing brand that promotes natural baby clothes.
From wool sweaters to cotton rompers, all of Oeuf's baby clothes are made from organic materials and produced in an eco-friendly manner.
13. Baby Hero
Baby Hero is mindful of baby clothing and therefore, follows mindful practices such as using organic cotton, fair and safe factory conditions, and prioritizing people and the planet.
The brand's baby clothes are adorable and super soft. You and baby will love them!
Baby Hero donates towards the provision of life-saving medical items for newborns in need for every purchase made.
14. Tenth & Pine
What makes Tenth & Pine unique is its gender-neutral stylish baby and toddler tops.
The brand makes all its clothes locally in the US using premium GOATS-certified organic fabrics.
15. Art & Eden
Art & Eden sells a collection of natural baby clothes made in fair and safe working conditions. The clothes are made from GOTS certified organic cotton and contain low-impact dyes making them safe for your little baby's skin.
The company gives back to the planet by funding a mentorship and give-back program that focuses on providing multivitamins and health essentials to children in need.
Organic baby clothing may seem like a trend but it's the safest purchase you'll ever make when it comes to baby clothes. This type of clothes protects your baby from irritants and harmful chemicals and that in itself is a good reason to buy organic baby clothes!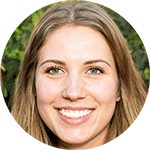 Jamie - Cofounder
Hi, I hope you enjoyed reading this article.
If you are looking for more ways to live an eco-conscious lifestyles, then check out our complete guide here.
Thanks for stopping by - Jamie