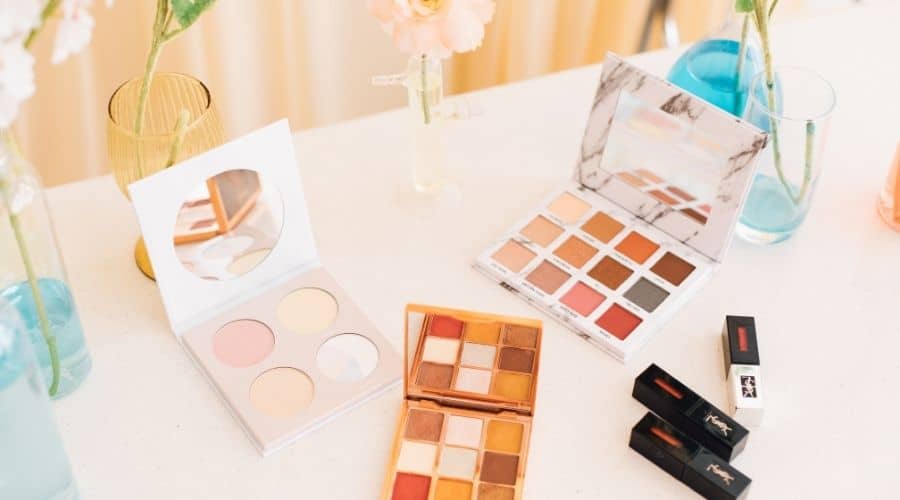 Struggling to find a natural eyeshadow that is both good for you and the environment? We get your struggle. Finding an eyeshadow that contains natural ingredients can be a daunting task.
But worry not, today we bring you some of the best organic eyeshadows that have been tried and certified organic so that you can enjoy a full all-natural beauty look.
Also, since you're all about looking good organically, make sure to check out our recommendations for organic foundation & all natural nail polish.
Best Organic & Natural Eyeshadows
These are some of the best natural eyeshadow brands that you should check out next time you're out shopping for an organic eyeshadow: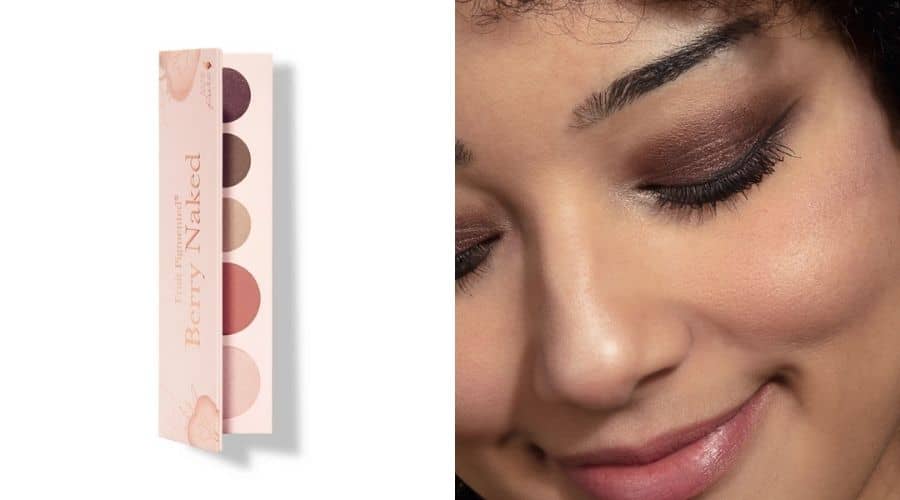 100% PURE's award-winning eyeshadows are the best choice If you're looking for soft, neutral colors to add to your makeup drawer. The eyeshadows are formulated with vitamin-rich fruit and vegetable pigments resulting in stunning and shimmery colors that suit all kinds of skin types. The tones range from light vanilla to dark cacao and every hue in between.
These cruelty-free and ethically sourced eyeshadows will offer natural benefits to your skin while accentuating your features and leaving you with a look that's as beautiful as it's clean.
As a brand, 100% PURE is committed to providing its customers with natural makeup that'll never compromise your skin's health.
Based in: California, USA. Ships internationally.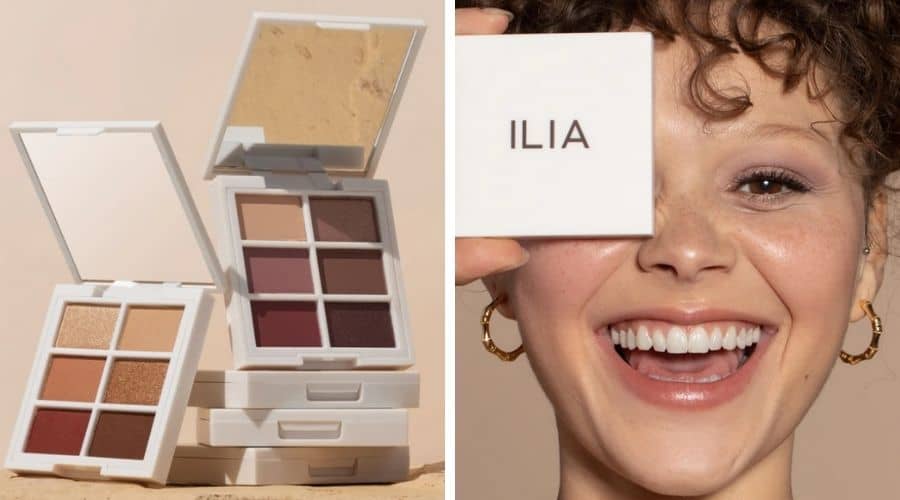 ILIA Beauty is one of the best eyeshadow palettes that can be used both day and night. The eyeshadows are talc-free and formulated using natural antioxidant vitamin E and nourishing jojoba oil for a buttery, crease-proof look.
These eyeshadows come in a variety of matte, metallic, and satin finishes that deliver a soft eyes look for the office or a smokey eye look for after work. These all-natural eyeshadows deliver high pigment and blend easily to a soft wash of color with little fallout.
The eyeshadows come in slimline compact and are conveniently sized with a large mirror for easy application no matter where you are.
Based in: Laguna Beach, California, USA. Ships internationally.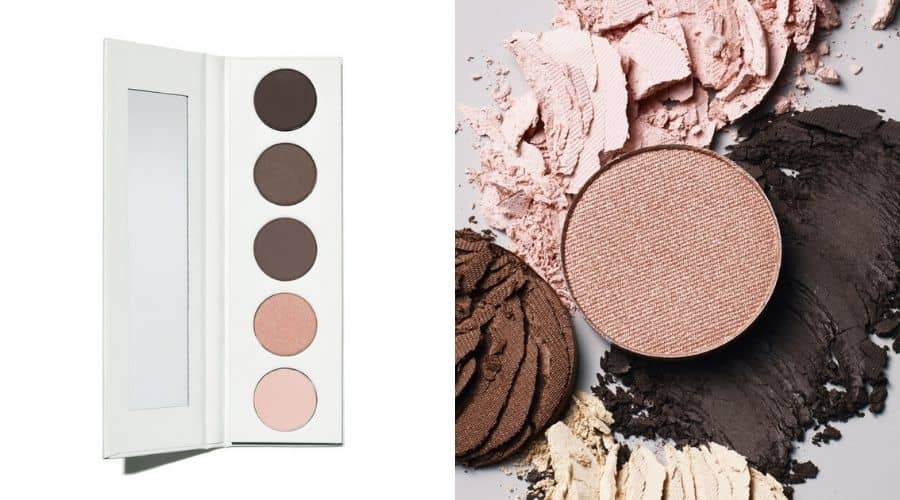 W3ll People offers affordable organic eyeshadow made using vegan ingredients and organic botanicals. The eyeshadows have a variety of colors that add a gorgeous shimmer to your look both day and night.
The eyeshadows are great for every skin type and are universally flattering. You'll love that they don't crease and contain tons of good-for-you ingredients, like soothing botanicals and oils.
Better still, W3ll People products, including the eyeshadows, are available at box stores like Target.
Based in: Austin, Texas, US. Ships in the US only.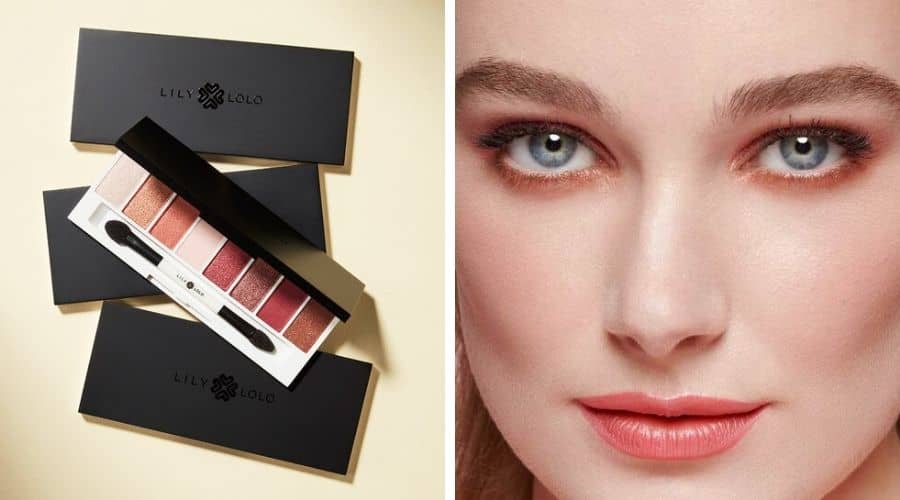 The Lily Lolo eyeshadow palettes are suitable for anyone who likes a little sparkle in their look. They're made using ingredients such as jojoba seed, pomegranate seed, and argan kernel oils.
They come in eight deeply pigmented, metallic colors including "Silver Bullet" and "Gold Medal" that let you create the dramatic eye you want. If you want a daytime look, use the lighter matte shades, and if you want a smokey eye look, simply layer and blend the shades.
The Lily Lolo high-performance, high-quality eyeshadows help you achieve flawless natural beauty in the cleanest way possible. They're free of any parabens, synthetic perfumes, or dyes and are BUAV approved. You can use the eyeshadows on any skin type from dry to oily.
Based in: Hull, UK. Ships worldwide.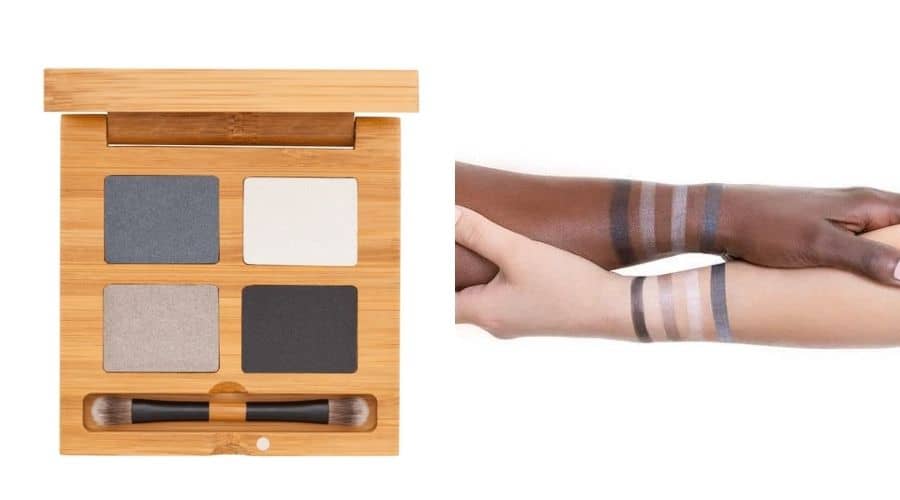 Antonym Cosmetics eyeshadows are loved for their easy-to-apply formula that lasts all day and blends evenly. They'll leave you with intense radiance and a silky texture, which ensure supreme color performance.
The eyeshadows are rich in color and have a velvety finish and last all day. They are easy to apply and can be used for shading, highlighting, and lining the eye. They are also ideal for all skin types including the most sensitive skin.
Use the dark gray to line the lashes, highlight with the shimmering white, and everything in between to get that festive look for evening and the radiant look for the day.
Based in: Miami, USA. Ships worldwide.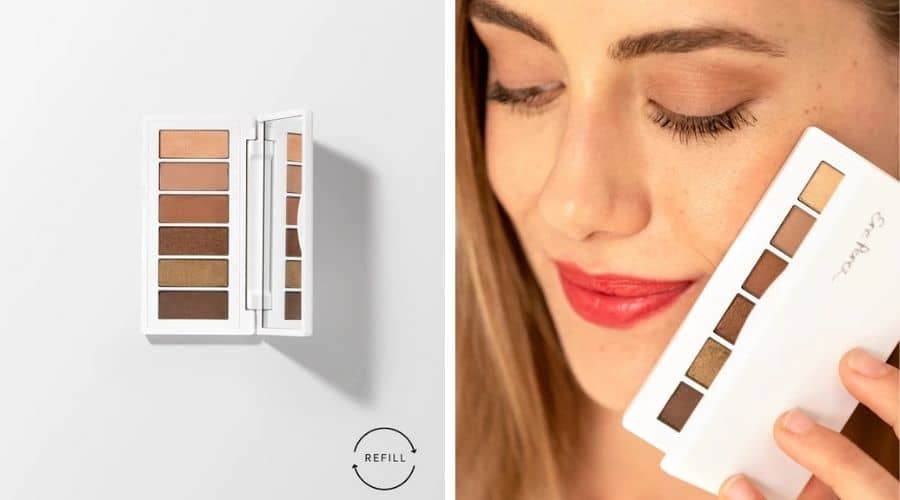 Ere Perez eyeshadows are one of those that you'll have on rotation all year long. They are formulated using ethically sourced ingredients such as oil, plant extracts, and minerals blended with antioxidants. This formula results in the most gentle and highly-effective eyeshadow that still allows your skin to breathe.
The eyeshadows come in four versatile colorways, and each palette comes with six unique shades infused with chamomile to help soothe the eye area's delicate skin. You can easily blend the matte bases and shimmer shades for that perfect look you desire.
Based in: New South Wales, Australia. Ships worldwide.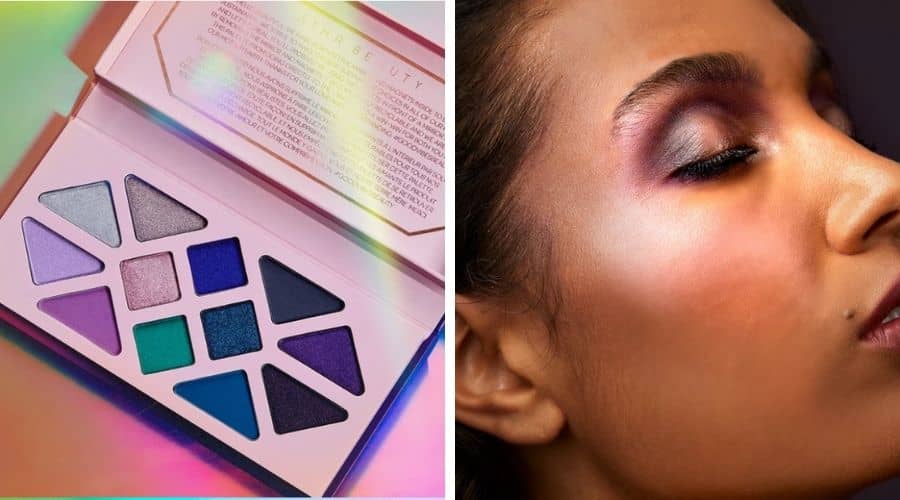 Aether Beauty eyeshadows come in 12 ultra-matte shades inspired by the Joshua Tree desert landscape, making them perfect for summer fun and glow. In addition, these non toxic eyeshadows contain organic hemp seed oil that will hydrate your skin, organic coconut oil, and shea butter for a smooth application.
The eyeshadow palettes can be blended or worn solo and the12 colors come in matte, shimmer, satin, metallic, and duo-chrome finishes.
Aether Beauty goes further ahead with its sustainability efforts by packaging all its eyeshadows and other makeup in hyper-sustainable packaging. The outside paper compartment of the packaging is recyclable.
Based in: San Francisco, California. Ships internationally.
RMS Beauty cream eyeshadow is one of the best natural eyeshadows that double as an eye cream to nourish and moisturize the eye area. This 100% natural eyeshadow is packed with organic ingredients such as jojoba oil, coconut oil, and vitamin E.
The eyeshadow will add sheer color to your eyes and leave it with a glowing, light-reflecting finish. Apply it sparingly for that subtle metallic veil with a barely-there, buildable finish.
RMS Beauty eyeshadow provides all the benefits of raw mineral pigments without dryness. You can also use it as a highlighter for a frosted make-up look.
Based in: Charleston, South Carolina, USA. Ships internationally.
Kosas 10-second eyeshadow is a clean liquid eyeshadow that goes on like watercolor. It soothes your skin, doesn't crease, and dries in seconds.
It's formulated using galactoarabinan that smoothes your skin and helps lock color in place, jojoba oil that's soothing, balancing, and increases spreadability, and orange flower water that brightens tones, and helps the formula dry down more completely.
The eyeshadow is quick and easy to apply. Just shake well, sweep over the lids, let it dry for a sec, and you're done. It really does make for a 10-second eye look.
It comes in 8 shades ranging from bold cobalt blues to soft, easy goldens. It has satin, shimmer, and glitter finishes.
Based in: Los Angeles, California, US. Ships internationally.
More Natural Organic Eyeshadows
10. Johnny Concert – This is long-wear eyeshadow made using organic coconut and jojoba oils that prime and hydrate eye lids, as well as green tea and rosehip oils that help reduce the appearance of fine lines.
11. Mented – These eyeshadows are non-toxic and paraben-free, and come in two color palettes: natural and neutral for the day, and shimmery and sparkly for the night.
No eco-conscious fashionista's makeup bag is complete without the best organic eyeshadow palette. With these recommendations, you no longer have to struggle to find one for yourself.
For a totally natural beauty cabinet, you might also be interested in our picks for best clean makeup brands & best organic concealers.
Check Out More Recommendations: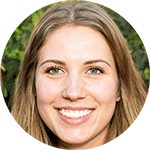 Jamie - Cofounder
Hi, I hope you enjoyed reading this article.
If you are looking for more ways to live an eco-conscious lifestyles, then check out our complete guide here.
Thanks for stopping by - Jamie