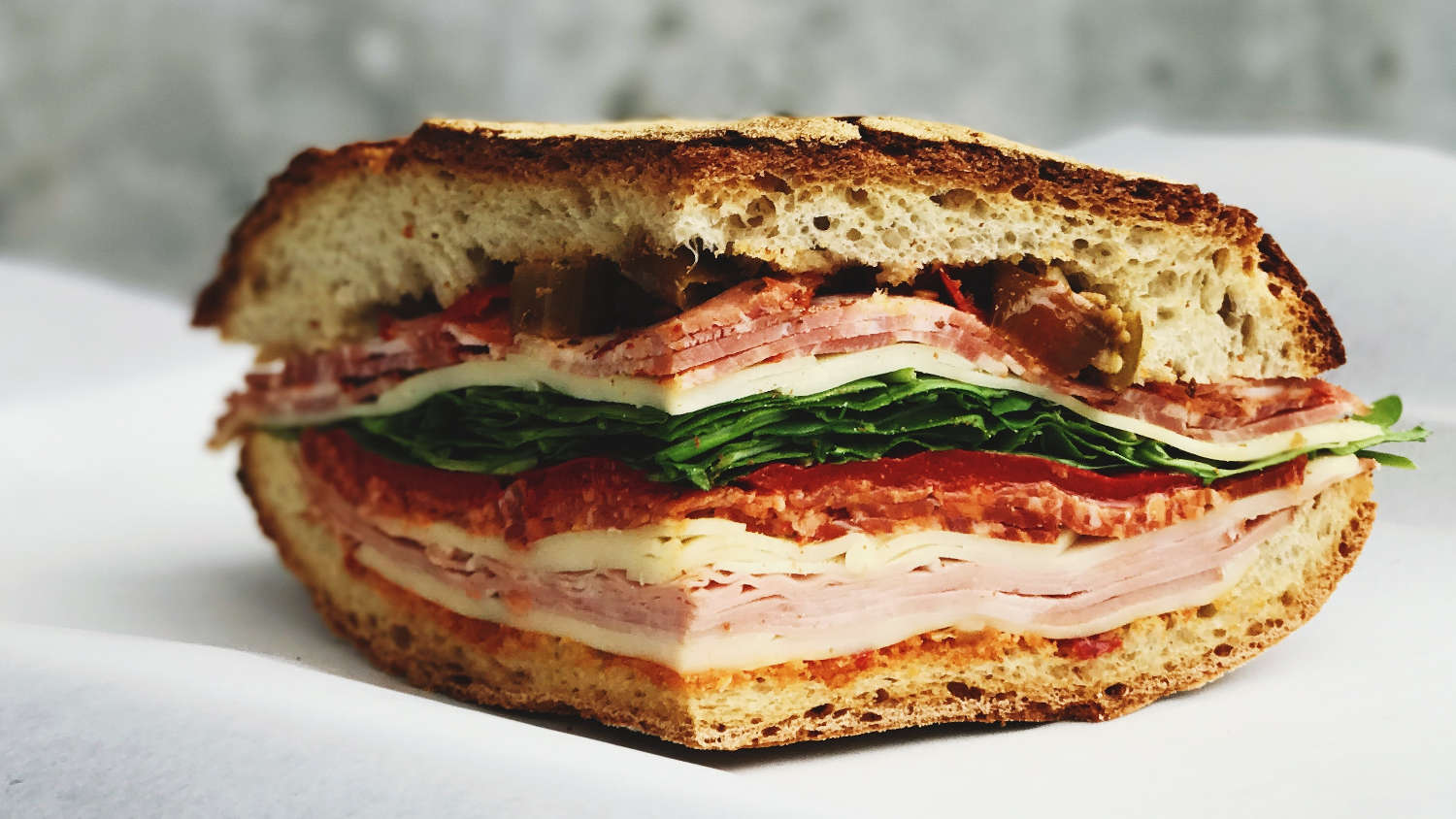 Over 300 million tons of plastic are produced every year, 50% of which is for single-use purposes. What is sad is we use them for a mere few minutes to satisfy our needs but their effects on the planet last for at least several hundred years.
Yes carrying your lunch is healthy. Yes, it is more budget-friendly. Yes, it's more convenient to pack your snacks, carry your lunch or store your leftovers in a plastic bag or container. But the convenience is way less than the impact these plastics you're using have on the environment.
Do you love your planet? Then consider using a more environmentally friendly way to store food—reusable sandwich bags.
Good alternatives to plastic are more necessary now than ever before. Thankfully there are a few brands out there creating vibrant reusable sandwich bags that you can consider.
So here are our top picks of the best reusable sandwich bags that you should check out and clear all the plastic out of your kitchen once and for all:
Our Reviews for the Best Reusable Sandwich Bags in 2020
1. Best reusable sandwich bags overall – Lunchskins
CHECK CURRENT PRICE
This eco friendly product has all the qualities you want in a reusable sandwich bag. These bags have temperature protection making them ideal for keeping your lunch fresh throughout the day. Lunchskins bags also have the perfect sandwich size, fitting your snacks perfectly without squishing them.
The bags have a bendable fabric material that makes it easy to get your sandwich inside without messing them up. They are dishwasher-safe, therefore easy to clean. You can also hand wash them quite easily. They come in a variety of fun patterns that will be exciting for your kids.
2. Best reusable silicone bags – Stasher
CHECK CURRENT PRICE
Stasher has a line of sleek reusable bags made from pure non-toxic platinum silicone. The bags are BPA, PVC, and latex-free making them some of the best eco-friendly sandwich bags around. They are both dishwasher and microwave safe.
Stasher bags have a pinch-lock seal that keeps food safely inside. They are also self-sealing, making them easy to use. If you love colorful baggies, you have a choice of 12 different colors and prints to choose from. If you want to know more read our full Stasher Reusable Bags review.
3. Best standing reusable snack bags – Qualeap
Qualeap reusable snack bags feature a flat bottom making it possible to place them in a standing position for more convenience. These eco-friendly storage bags are PVC-free, lead-free, and BPA-free. They also feature a double-zipper enclosure to keep your food fresh.
Qualeap sandwich bags come in a set of seven bags (two large, two medium, and three small) ensuring you have the right size for all your food storage needs.
4. Best reusable sandwich cloth bags – Yummi Pouch
Looking for a unique environmentally safe sandwich bag? Try the Yummi Pouch eco-friendly cloth bags. These bags are machine-washable and have a durable zipper that won't break or snag. They also come in a variety of bold prints that will make you want to show off your lunch!
5. Best reusable velcro sandwich bag – ChicoBag
CHECK CURRENT PRICE
The ChicoBag reusable lunch bags have a velcro top instead of the usual zipper. They are made from lightweight recycled material and are foldable making them easy to store when not in use. They have stain-free material making them safe to wash in a washing machine.
6. Best reusable zip sandwich bags – Itzy Ritzy
Itzy Ritzy sandwich bag has a strong zipper on the top that makes the bag easy to use. The inside of this bag is a very smooth BPA-free, PVC-free, phthalate-free plastic lining that is easy to wipe clean. The bag is also quite big, it can hold four muffins. It's a great choice when you want to carry moist lunches such as baby carrots and strawberries. If you want to know more read our full Itzy Ritzy Snack Bag review.
7. Best for easy cleaning – Bumkins
Bumkins reusable sandwich bags have a zippered top and a single-ply construction, which prevents mold or fungus from growing between layers of fabric. These cute and functional bags are easy to clean. You can even toss them in the washing machine or dishwasher without damaging them.
8. Best food wrap – Bee's Wrap
Switch from plastic cling-wrap and use the environmentally friendly Bee's Wrap. These storage bags are made from organic cotton covered in beeswax, jojoba oil, and tree resin. Bee's Wrap is also simple to clean so you don't need to toss it in the trash after use. Simply wash it by hand with a little dish soap and cold water.
9. Best reusable sandwich bags for freezing and storing liquids – Homelux
If you're looking for eco-friendly and safe lunch bags that you can use to store your food in the freezer, then you should check out the four-piece set of bags from Homelux. Each bag has a leakproof closure allowing you to store soups, stocks, sauces, and other liquids in them and freeze them.
10. Best reusable sandwich bags for kids – Blue Ele
CHECK CURRENT PRICE
Blue Ele reusable snack bags come in a super cute and trendy design that your kids will love. They are made from high quality outer and inner material and features a durable Velcro at the top. You can pack sandwiches in the large size Blue Ele bags and finger foods, fruits and veggies in the smaller size. The bags are easy to wipe clean.
11. Best multipurpose reusable sandwich bags
The rezip Lay-Flat sandwich bags are very versatile and can be used for a lot more than just carrying your lunch. They are slightly bigger than an average sandwich bag making them great for carrying snacks and toiletries when traveling. They are also easy to use as a sandwich bag, as it can fit sandwiches of all sizes without squishing them.
12. Best Leak-Proof reusable sandwich bags – Clever4You
Clever4You sandwich bags are see-through so you can easily see the contents inside. They have a durable, air-tight seal allowing your lunch to stay fresh for hours. The bags are also waterproof and leakproof so you don't have to worry about your lunch leaking out. They are also quite strong and won't be easily punctured like single-use plastic bags.
13. Best Reusable Bag for Portable Snacks – rezip 3-piece stand-ups
The rezip 3-Piece Stand-Up reusable bags have a zipper top and are made from eco-friendly FDA-grade PEVA material. What makes them some of the best reusable snack bags is that they are airtight and easy to open and close. They are especially perfect for dry snacks such as chips, nuts, crackers, and cereal.
14. Best Reusable Silicone Food Storage Container – WINIT
WINIT zip-top sandwich bags are made from leak-proof and insulated silicone. They are very thick and sturdy. They also close easily and secure. You can use the WINIT bags to carry your lunch to work or freeze your leftovers.
15. Best reusable canvas sandwich bags – Juco
Juco sandwich bags are made of juco, a new eco fabric that is made up of 75% jute and 25% cotton. The plastic-free combination makes the bags durable and water-resistant. The Juco bag has no velcro or nylon lining. It's simply made of the juco fabric, a cotton string loop and two wooden buttons that you can use to adjust the size of the bag.
Giving up single-use plastics is indeed a tall order because they are just so convenient to use. But it's a necessary step that we all need to take if we want to save our planet.
So next time you're packing your lunch, carry it in one of these reusable sandwich bags!