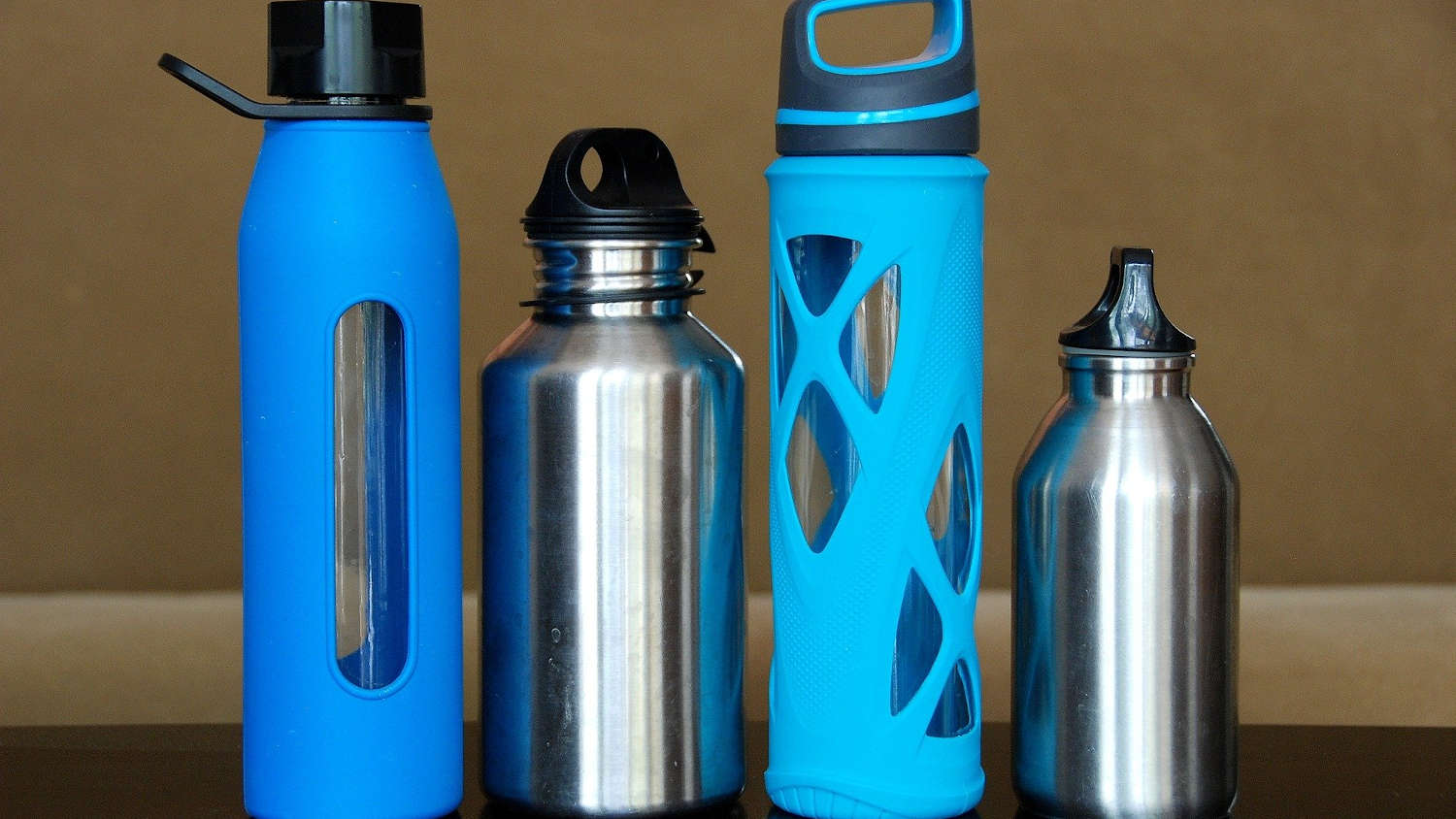 May 2020 be the year we all stop using plastics. Well, at least put in an effort to reduce our plastic usage. One simple action that will greatly reduce the amount of single-use plastics in the world is using a reusable water bottle. Stainless steel water bottles are some of the best reusable bottles you can find. They are durable and cause zero harm to the environment. Not sure which is the best stainless steel water bottle for you? We give you 8 options to choose from.
Our Reviews of the Best Stainless Steel Water Bottles in 2020
1. Best stainless steel water bottle overall – Hydro Flask 18oz Wide Mouth
The wide mouth water bottle by Hydro Flask is a good option if you want a bottle that can do more than just carry water. A wide-mouth bottle comes in handy when you want to carry smoothies or juices. It's also the easiest to refill at a cafe or from your blender. It also has a straw cap for easy sipping.
2. Best double-walled stainless steel water bottle – Takeya 24oz Actives
The Takeya Actives bottle has a spout lid that makes it easier to drink from while moving. This double-walled, stainless steel bottle comes with a plastic lid that screws off to reveal a wide mouth opening. This makes it easy to add ice, fruit, or supplements through. This bottle is especially popular among gym goers but it's also great for regular use.
3. Top stainless steel water bottles with a narrow mouth – Simple Modern Wave
The Simple Modern Wave bottle has a narrow, tapered opening. While this opening may be limiting, it's enjoyable to drink from. This insulated stainless bottle has a sleek look and comes in dozens of colors, patterns, and textures.
4. Best steel water bottles with lids – Klean Kanteen – Classic
The Klean Kanteen has a wide enough mouth and has one of the best lids among all water bottles. It also has a cap with bigger threads to easily open and close the bottle. There are many cap options you can buy separately such as a sports cap or a sippy cap to suit your needs.
5. Best metal water bottles for hot or cold drinks – Yeti Rambler Bottle
Yeti Rambler bottle is well-known for its exceptional performance and durability. This stainless steel water bottle will keep your beverage's temperature (cold or hot) for hours, even in extreme conditions. It has a rugged look, leak-proof and spill-proof top, as well as a sweat-free design. It also has a wide opening that allows for easy filling, drinking, and cleaning.
6. Best high-performance stainless steel drinking containers – S'well
The S'well stainless steel water bottle has a fantastic design and performance. It will keep your water cold all day. The best part is that it doesn't leave your water with a metal aftertaste. S'well bottles are available in different patterns and designs.
7. Best value for money stainless steel drinking bottles – Mira
Looking for a good affordable stainless steel water bottle. Get a Mira bottle. The sleek and sporty Mira bottle will give you the same high performance as more expensive stainless steel bottles without costing you as much. It can keep drinks hot or cold for up to 24 hours. It doesn't leak or sweat, making it easy to carry in your bag.
8. Best no leak stainless steel water bottles – Contigo Autoseal
The Contigo Autoseal Chill water bottle has an exceptional design and functionality. It has double-walled vacuum insulation that allows your drinks stay cold up to 28 hours. It's an especially good on-the-go bottle thanks to its auto seal feature that makes it leak proof. These are some of the best stainless steel water bottles available in the market that are not only affordable, high quality but also eco-friendly. What better way to stay hydrated throughout the day and your workouts than by bringing along a reusable stainless steel bottle?
Thanks for checking us out. If you are interested in finding other eco friendly solutions click here to learn more.