You don't need a leather bag to look like a million bucks! You can still look glamorous and steal the show with a vegan handbag.
Yes, vegan designer bags exist!
Vegan bags are made from faux and vegan leather that unlike real leather doesn't require the skin of animals.
Want to keep looking good and doing good by protecting animals? Get a vegan bag from these eco-friendly handbag brands.
If you like this article then check out our recommendations for best vegan tote bags as well.
Our Reviews for the Best Vegan Handbag Brands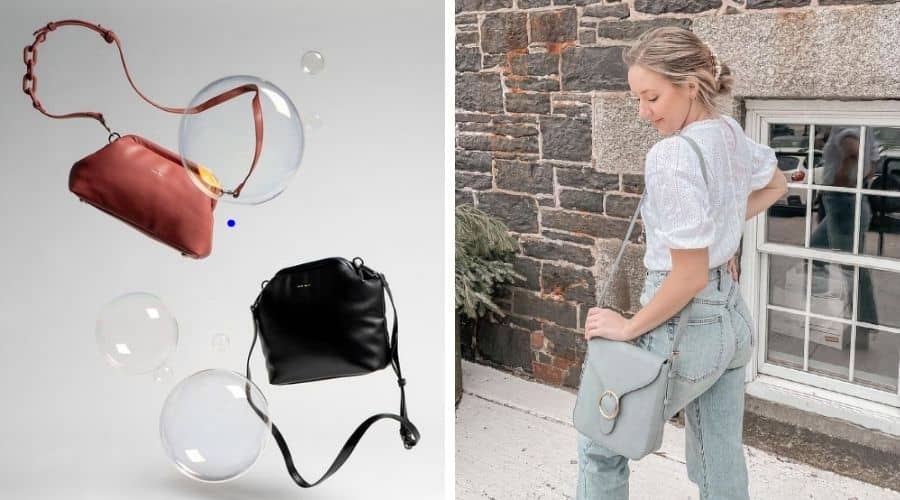 Pixie Mood stays off anything that could harm animals when it comes to its bags. The company uses vegan leather and a dash of cork or faux suede to create its purses. These high-end vegan leather handbags with a twist, come at a reasonably affordable price.
The company gives back to causes that offer animal rescue and mental health support services.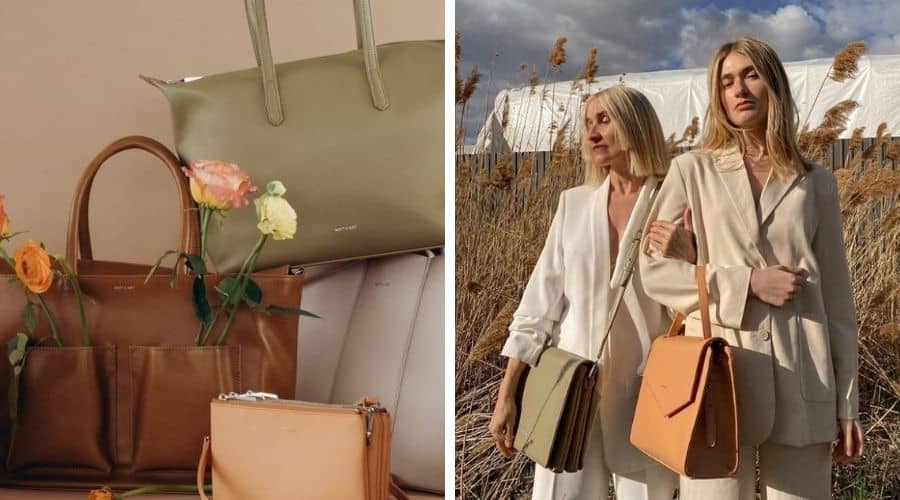 Matt & Nat is popular for its crossbody vegan bags. A longtime leader in the vegan goods industry, Matt & Nat employs ethical and cruelty-free practices in its production.
From wallets to yoga bags to men's briefcases, their bags are made from sustainable materials including vegan leather that gives them a polished, high-end look.
Even their work environment promotes animal rights by serving vegan cupcakes and vegetarian potlucks on a recurring basis.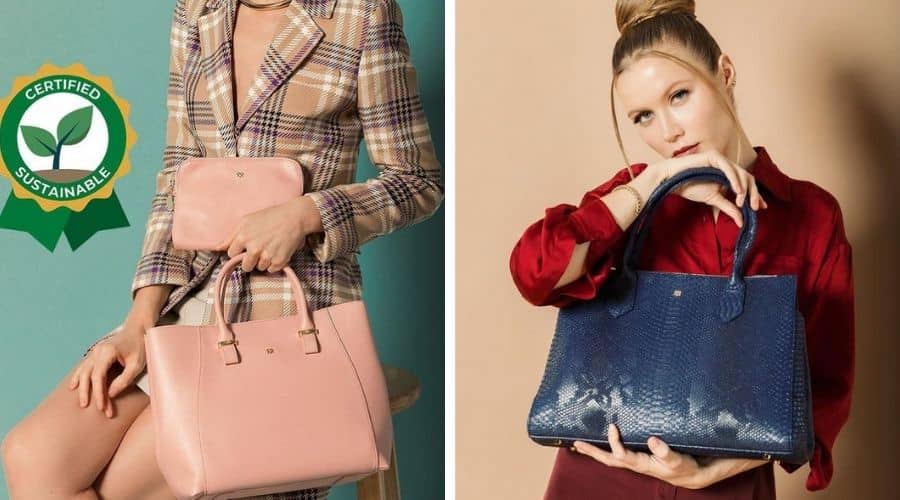 Gunas was one of the earliest brands to produce sustainable products. The company has been selling vegan handbags and shoes for over 10 years now.
Gunas does not use leather for its products, instead, they use recycled materials, nylons, canvas, and other sustainable materials.
Their wide range of handbags and purses come as clutches, totes, and shoulder bags. These bags are simple yet durable and come in bold colors to fit your lifestyle and budget.
Stella McCartney carries one of the most luxurious lines of vegan designer bags. The brand ensures that it follows sustainable practices when producing its bags.
Stella McCartney does not use fur, instead, its bags are made from recycled materials. But don't be fooled, their bags are nothing short of glamorous and glitz. The bags have patterns that look like leather and snakeskin though they are 100% vegan.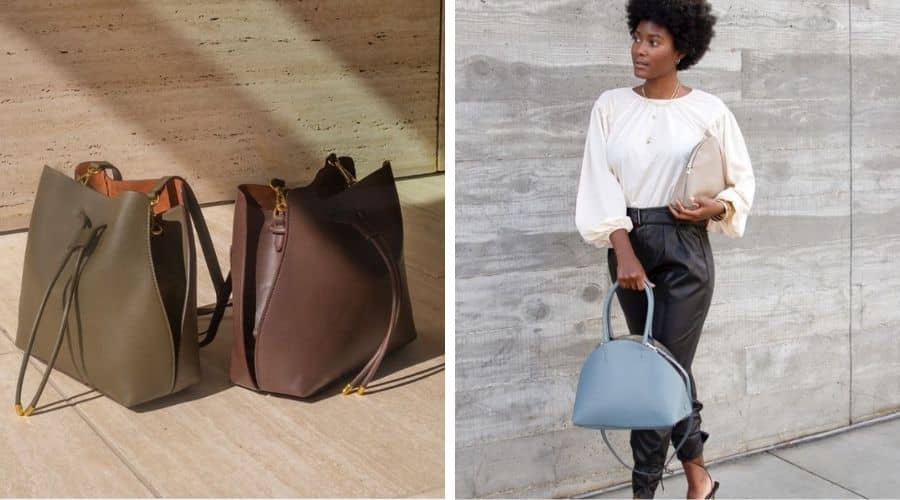 Melie Bianco is the brand that you go to when looking for affordable yet luxurious vegan bags.
The company promotes fair trade practices, uses eco-friendly materials, and adds a love of design when manufacturing their bags.
The vegan bags come in gorgeous natural colors and designer details such as bows and bamboo that you'll love.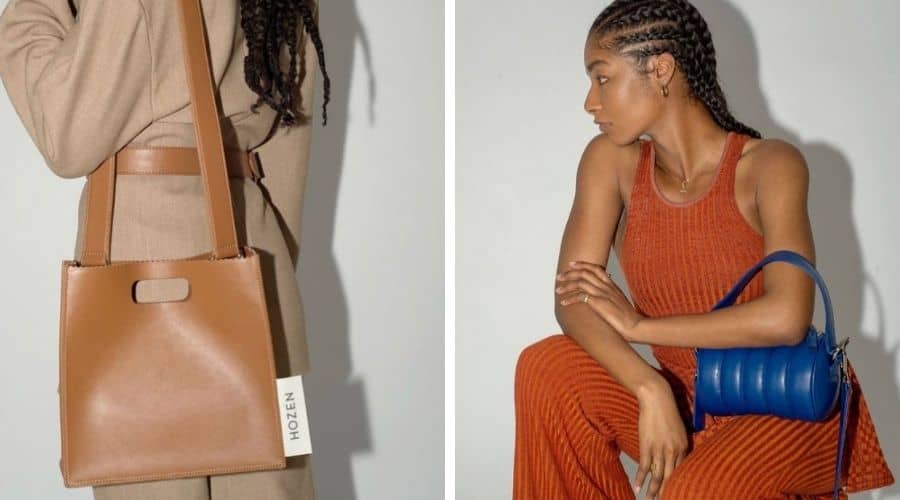 Hozen vegan purses are ethically made using premium organic and upcycled materials such as Italian man-made leather.
This ethical brand sells purses that are as bold as they are functional. They come as crossbodies, canteen round purses, drawstring bucket bags, and small duffels.
The brand donates 10% of each purchase to Mercy for Animals, a nonprofit dedicated to preventing cruelty towards animals.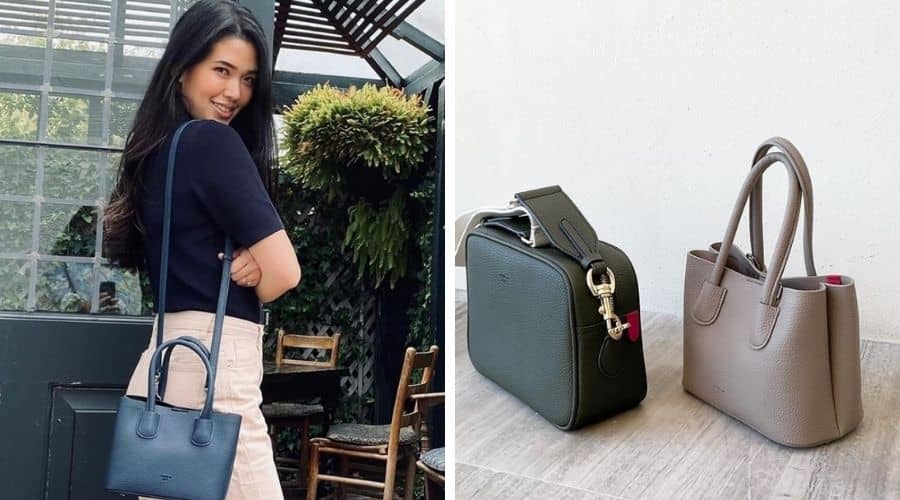 Angela Roi is an NYC–based luxury handbag brand that sources its materials ethically. The brand aspires to reduce waste, something the fashion world is guilty of.
The company manufactures vegan leather purses using premium materials and sells them at a relatively affordable price point. You'll love Angela Roi's bucket bags, pouches, and saddlebags that come in stunning colors and impeccable designs.
The company gives back to society by supporting animals worldwide who otherwise might be mistreated or poached.
Lulu Dharma has some of the most gorgeous vegan pebbled leather totes that are stunning all season long.
The bags are 100% Vegan. No animal products or by-products are used in the making of the bags. The handwoven vegan leather used makes the bags buttery-soft, you'll love carrying your Lulus bag all day!
Mark & Graham has some of the best vegan handbags made from eco-friendly materials. The company selects the materials used carefully to make sure that they complement each design and features of the bags.
You will especially love the meticulously placed compartments and pockets on Mark & Graham's bags.
10. HFS Collective
HFS Collective creates high-quality bags that hold just enough to let you enjoy your day or night out.
Whether you're traveling, running errands, or simply just having a fun day out, HFS Collective hands-free belt bags will be perfect for you.
In addition, you can get a vegan wallet, crossbody, or a wine/water bottle holder from this brand.
The bags come in varying sizes and colors and are ethically made using eco-friendly and sustainable materials.
11. PINKSTIX
PINKSTIX uses PETA-approved vegan leather to create their vegan bags ensuring that their production does not bring any harm to animals. They also use Asian production partners to craft these timeless pieces.
Their crossbodies, totes, and wallets come in vibrant colors and eclectic patterns that will leave you standing out from the crowd.
In addition to being eco-conscious and animal friendly, PINKSTIX also supports a number of women's empowerment causes.
Animal lovers and everyone really should make an effort to protect animals. One small action that you can do is saying no to real leather harvested from animals and go for vegan leather products such as vegan handbags!
Is Vegan Leather Better Than Real Leather?
Vegan leather does not cause any harm to animals. However, it's of a lower quality to real leather. Vegan leather is hence less durable than real leather.
What Can I Use Instead of Leather?
There some stylish and eco-friendly alternatives to leather:
Faux leather. Also referred to pleather (plastic leather), synthetic or artificial leather
Cork leather made from the bark of cork oak trees
Microfiber
Ocean leather
Canvas or textiles
Vinyl or PVC
What is the Best Vegan Leather?
There are many really good types of vegan leather such as upcycled leather, lab-grown leather, cork, mushroom leather, grape leather, apple leather, and pineapple leather.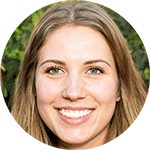 Jamie - Cofounder
Hi, I hope you enjoyed reading this article.
If you are looking for more ways to live an eco-conscious lifestyles, then check out our complete guide here.
Thanks for stopping by - Jamie