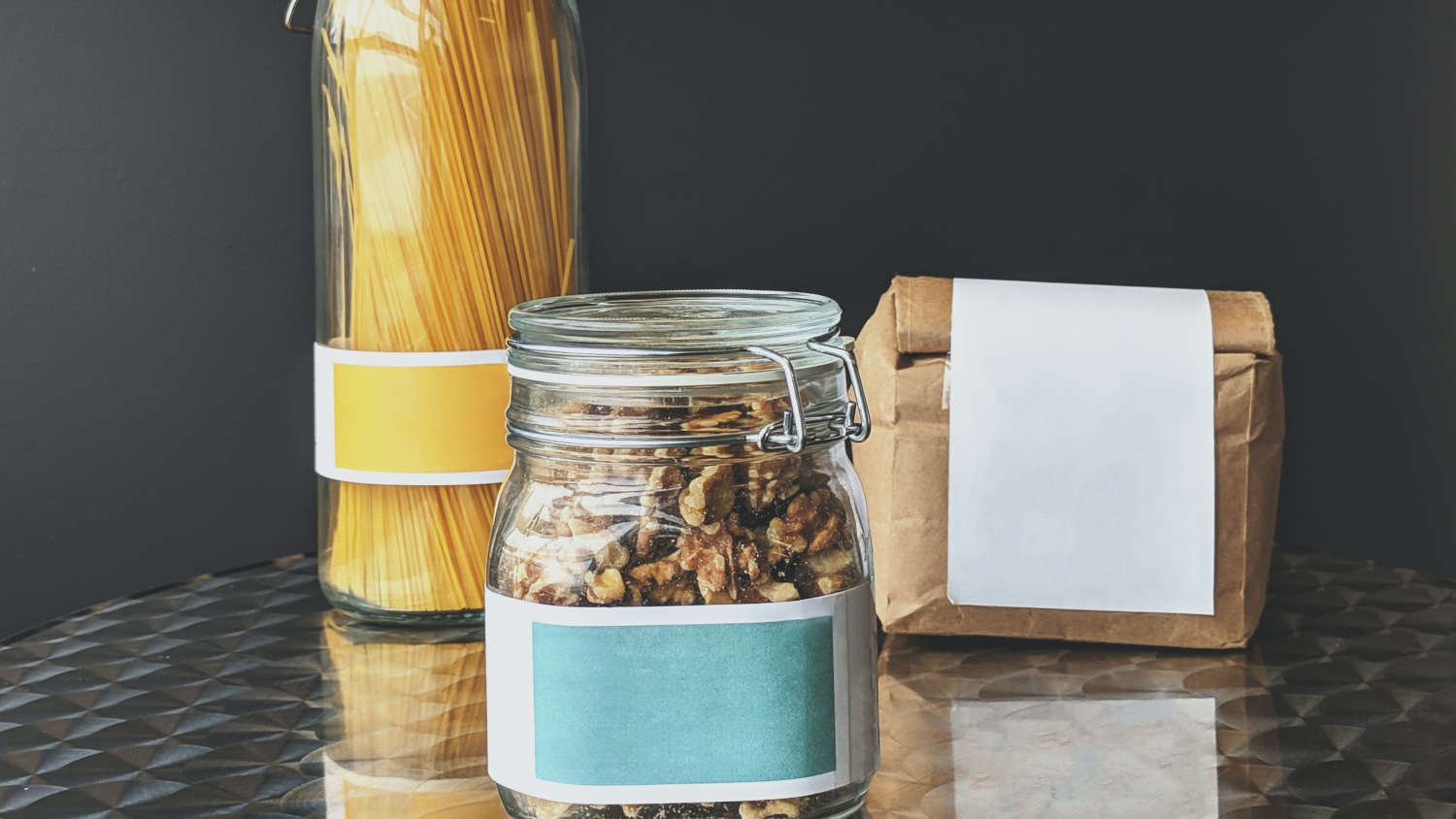 Every piece of plastic that you throw away, causes long-lasting consequences to our environment. From the soil to the landfills, to the water we drink to the oceans. If we do not reduce our plastic consumption, we will soon have more plastic than fish in the oceans. Yes, that's a fact!
The biggest plastic polluters are single-use plastic bags and plastic food storage materials. Think about the plastic wrap in your kitchen, do you ever reuse it? How about the plastic shopping bag you got from the supermarket? I bet they ended up in your trash bin after one use.
The problem with single-use plastic items is that they are used for such a short time but cause harm to our environment for years and years.
Want to store your food safely and longer without causing any harm to the environment? You can easily do that with eco-friendly food storage containers.
There are so many better, more sustainable options. Some of them could actually be in your kitchen already.
Our Reviews for the Best Eco-Friendly Food Storage Containers
1. Mason jars
Mason jars are great food storage containers that can be used to store leftovers or dry goods, such as rice, beans, and flour.
2. Glass food storage containers
Glass food storage containers are safer to use compared to plastic ones. These eco-friendly products will not contaminate your food. You can also use them to reheat your leftovers as glass is oven and microwave. These particular glass storage containers have bamboo lids that are biodegradable and recyclable.
3. Stainless steel food storage containers
These reusable stainless steel food storage containers are perfect for packing lunches. You can easily carry sandwiches, salads, and cut fruit in these eco-friendly storage containers and they will stay fresh all day.
4. Reusable wax Food Wraps
These Savourio Reusable Food Wraps are made from cotton fabric that is infused with beeswax. They have a breathable seal that will keep your food fresh all day. The best part is that you can reuse these wraps for up to a year. Simply clean off the wax paper and reuse it multiple times.
5. Bento Box
Want something that allows you to pack different foods in one container? Try the reusable Bento lunch boxes. Each box has three removable compartments (two large, one small). The boxes are microwave, freezer, refrigerator, and dishwasher safe. They also come with air-tight lids meaning you can even carry liquids.
6. Dry food glass containers
Buy dry food containers in a variety of sizes to store your snacks, pasta, rice, nuts, dried fruits, dry cereal, cookies, and more. These reusable food storage containers come with lids that seal airtight but are simple to open and close with the touch of the large button on top. You can be sure these containers will keep your food fresh. You can easily handwash and reuse them.
7. Paper food wrap
Butcher's paper food wrap is one of the best eco-friendly food storage alternatives to plastic wrap paper. Food paper is great for wrapping sandwiches, cuts of meat, veggies, etc. When choosing butcher paper, your best option is the unbleached varieties. This is because they do not contain toxins. You can microwave and freeze it.
8. Silicone reusable food bags
Silicone food bags are reusable and will store your food just like the traditional plastic zip-top bags without causing harm to your health or the environment. Silicone bags are made using BPA-free plastic that can be reused over and over again. They are dishwasher, microwave, and freezer safe.
9. Aluminum foil pouch bags
Aluminium foil pouch bags are great at preserving freshness. They are freezer and oven safe. However, DO NOT microwave it. You can recycle these pouches making them great for the environment. To reuse them, wiped the pouches clean.
10. Cloth bags and sacks for food storage
Cloth food storage bags are perfect for carrying sandwiches and snacks and storing coffee beans, produce, onions, etc. These bags do not have any PVC, lead, BPA, phthalates, or heavy metals. They are also dishwasher safe.
11. Fruit and Veggie Huggers
Fruit and Veggie Huggers are made from BPA- and phthalate-free silicone. These work best to cover cut vegetables and keep them fresh for longer.
12. Reusable Organic Cotton Produce Bags
Reusable Organic Cotton Produce Bags are perfect for your fresh vegetables instead of stuffing them into zip-top plastic baggies. These bags are nonplastic, and breathable—meaning your produce will stay fresh longer.
The more plastic we continue to use in our kitchens, the more plastic pollution we cause. By taking the simple step of swapping plastic food containers with eco-friendly food containers, we will be saving our planet. So go on be a sport and start using these eco-friendly food storage containers!