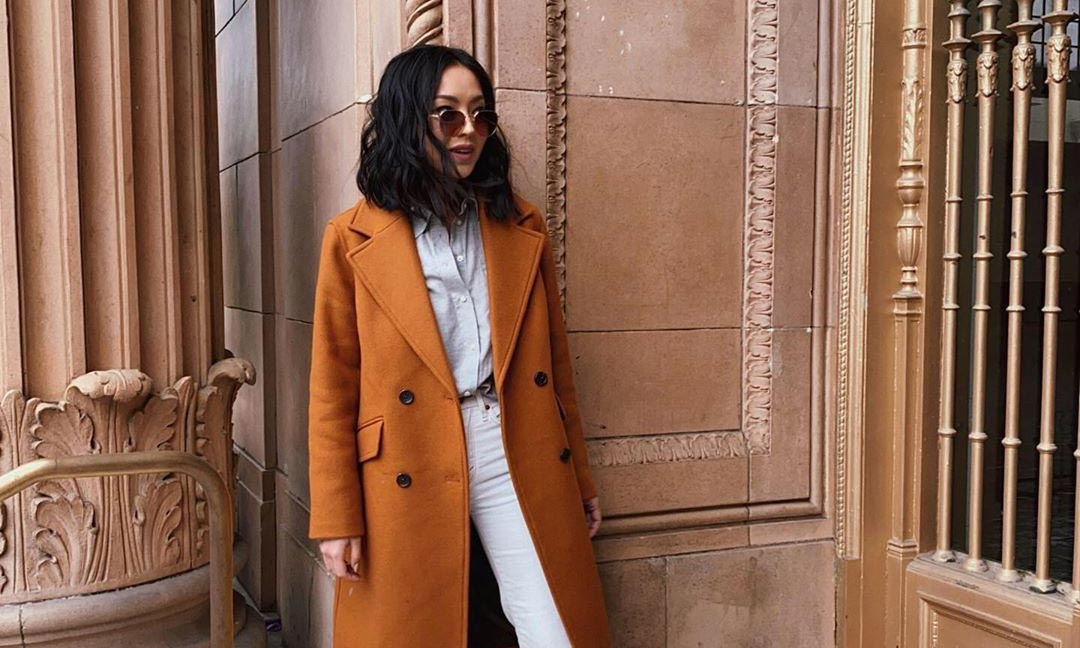 Image Source Instagram
Looking to switch up your wardrobe with ethical and sustainable fashion?
Everlane is indeed a good starting point.
The brand's minimalist and staple pieces, as well as its efforts to combine sustainable and ethical fashion and affordable pricing, makes it stand out in the industry.
To give you deeper insight into the kind of brand Everlane is, here's our in-depth Everlane review.
Company About us
Everlane is loved for its transparency and corporate stewardship.
Staying true to its mission – radical transparency, Everlane partners with the best, ethical factories around the world. The company also sources only the finest materials for its products.
Everlane shares actual pictures of the factories where each ethical product is made. Every Black Friday, the company donates its profits to improve the lives of people who work at its factories.
When it comes to their prices, Everlane is transparent and provides a general idea of what it costs vs. what they charge for their clothing.
Everlane Review
Fill your wardrobe with stylish pieces
Everlane clothes are minimalistic but stylish. From work wardrobe to casual attire and undergarment basics, Everlane has something for every function and season.
The clothes come in a classic color palette that allows you to try out different outfit combinations to fit your mood without having to go back to the store.
Compliment your sophisticated look with practical shoes and functional handbags.
High-quality timeless pieces
Everlane focuses on producing high-quality clothing items that last a long time. That's why they use quality materials such as Italian wool, Pima cotton, cashmere, and genuine leather for its products.
Everlane also uses sustainable materials such as recycled Polyester, Clean Silk and renewed plastic bottles.
Fair and transparent pricing
Everlane's pieces come at fair prices compared to other brands that boast of similar high quality.
The brand keeps its prices very transparent and offers a detailed cost breakdown as well as a comparison of its prices and traditional market markups.
Everlane offers free shipping on first and $100+ orders.
Ethical commitments
Everlane's ethical commitment sets it above most sustainable fashion brands.
The company works only with ethical, responsible factories. These factories, based in Los Angeles, Spain, Southern China, and Sri Lanka, must score exceptionally high when it comes to safe working environments, fair wages, and reasonable hours.
The factories must also be committed to the reduction of energy consumption by using the latest technology and post-industrial recycled material.
Lastly, in most cases, the factories are family-run, offer equal opportunities to female employees, uphold employee satisfaction and offer fair wages.
Types of products
Everlane has everything you want and more.
From sandals to flats to boots and loafers, the brand makes high-quality shoes made from Italian sourced leather.
Everlane's Japanese denim is one of the brand's most popular products. These come in several styles to choose from.
When it comes to their bags, they are both stylish and functional. Whether it's a sustainable recycled backpack or a premium Italian leather handbag, you'll be in for a treat.
Going by the thousands of Everlane cashmere reviews, the most popular Everlane product has got to be the $100 cashmere sweaters. Everlane uses Grade-A cashmere which is the best there is. But, their cashmere clothing goes for just $100. Unlike lower-quality options, Grade-A cashmere is stronger and doesn't pill easily.
As a whole, Everlane's products are great for basics and you'll love their natural materials and beautiful textures.
Everlane Reviews – What Everyone Is Saying
The company website is full of Everlane clothing reviews from thousands of satisfied customers. For anyone wondering is Everlane good quality, you'll be happy to know that the majority of Everlane products carry a star rating of 4 and above, which speaks highly of the quality of the products.
Where to Buy Everlane Products
Ready to make that purchase? Don't fret about where to buy Everlane's original products. Head straight to their website, make a purchase, and enjoy free shipping as a first time customer.
Everlane's pieces are timeless minimal basics with a modern edge you'll be wearing them for years to come and still be in fashion and with the trends.
Style and quality aside, buying your clothing from Everlane, you can be sure that you are purchasing from a company that wants to make the world a little bit better piece by piece!