As consumers, the more conscious we become about what goes on and into our bodies, the more particular we become about ingredients. This is especially true for skin care.
More consumers are turning towards natural skin care ingredients for their skin needs. Whether it's homemade treatments, high street products, or a spa—unmodified and organic ingredients are now a staple in the skincare and beauty industry.
By taking advantage of the natural potency of natural cosmetic ingredients, we can reduce the risk of reactions to harsh chemical substances. However, some poisonous and dangerous substances can also occur naturally in nature. So it's, essential to pay attention to the natural ingredients in the products you buy to make sure you're using only the safe ones.
In this article, we discuss some of the best natural skin care product ingredients that are safe and also scientifically proven to deliver benefits for your skin.
21 Best Natural Skin Care Ingredients
As we've just mentioned, there are good and bad natural ingredients; just as there are good and bad synthetic ones. So when you choose a skin care product, look for ingredients that are likely to have minimal side effects on your skin.
To help you identify which natural skin care ingredients are the safest, here is a list of 21 popular natural ingredients and their skincare uses.
1. Coconut
Coconut is one of the most popular and versatile ingredients (for skin and food). It contains heaps of beneficial and bio-active compounds, including medium-chain fatty acids, phenols, tannins, flavonoids, steroids, alkaloids, and triterpenes. It also contains vitamin E.
Coconut is an excellent moisturizer for the lips and skin. It will naturally soften your skin when you rub it on your body in its raw form. It's also a brilliant regenerative exfoliator, especially when combined with salts and sugars.
This ingredient is also one of the few oils that's hypoallergenic, anti-inflammatory, antibacterial, antiviral, and antifungal. Thanks to its properties, coconut is perfect for treating chronic skin diseases like eczema, dermatitis, psoriasis, and cuts and wounds.
2. Rose Water
Rose water has been used for thousands of years to keep people looking youthful and refreshed.
Rose water has an incredible array of skin-healing properties. Its anti-inflammatory and soothing properties make it particularly effective as a facial toner for dry, inflamed, or itchy skin. The water helps to tone and strengthen your skin for a youthful appearance.
3. Argan Oil
Argan oil is packed with nutrients for maintaining strong, supple, and elastic skin. It contains high levels of lipids and fatty acids, vitamins A and E (tocopherol), and other minor components.
This oil is an efficient natural ingredient in facial moisturizers, facial cleansers, eye creams, anti-aging skincare, and makeup. The oil also helps reduce the appearance of wrinkles and fine lines. It also reduces scarring and stretch marks and fights the early signs of sun damage and aging while enhancing the skin's elasticity.
4. Coffee Beans
Coffee beans can add a much-needed dose of antioxidants to skin care products. Coffee beans are commonly included in anti-wrinkle or pigmentation reduction products.
Coffee beans hydrate your skin and can reduce aging signs like fine lines, age spots, and wrinkles. Exfoliating with a coffee scrub will also leave you with even-toned and smooth skin. These beans have anti-inflammatory properties, which can help reduce acne and clear dark circles.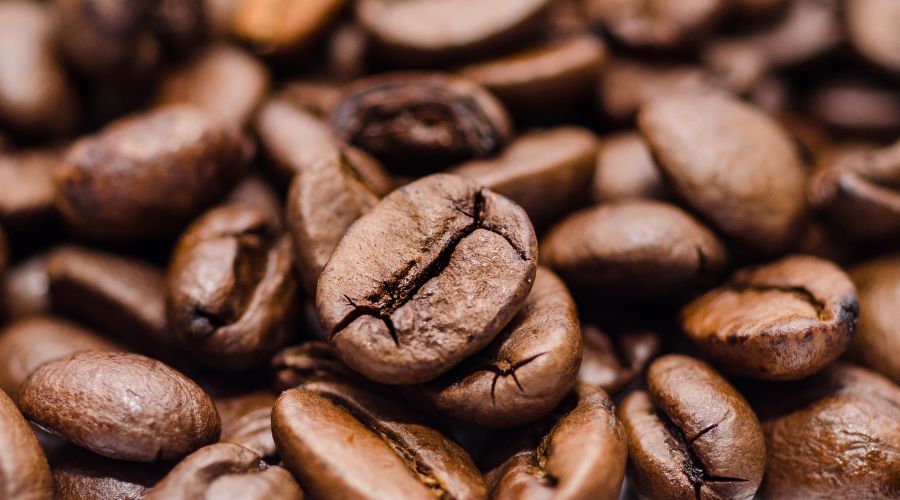 Coffee beans hydrate your skin and can reduce aging signs like fine lines, age spots, and wrinkles.
5. L-Ascorbic Acid (Vitamin C)
L-Ascorbic Acid, known more commonly as Vitamin C, is probably the most famous vitamin. Vitamin C is a weak acid that's structurally related to glucose.
This vitamin is a potent antioxidant that's effective for reducing aging signs. It aids in repairing sun-damaged skin, stimulates collagen production, and is also believed to inhibit the production of melanin and skin cancer.
Applying Vitamin C to your skin regularly can improve skin tone and enhance hydration.
6. Pomegranate Extract
Pomegranates contain nutrients and beneficial compounds such as polyphenols, punicalagin, and punicic acid.
Pomegranate extract helps reduce inflammation and strengthen the dermal membrane, which protects against oxidative stress. It also stimulates the growth of fibroblasts. These are the cells that produce collagen, which reduces wrinkle activity. Pomegranate extracts also minimize damage from the sun and promote regeneration and thickening of the epidermis.
7. Sandalwood
Sandalwood is an essential oil that effectively stops the proliferation of bacteria on the skin. It quickly soothes and calms inflammation from insect bites and treats rebellious breakouts.
Sandalwood is cicatrizant and therefore helps the skin to heal scars much quicker. It's also a disinfectant that, mixed into your bathwater, can prevent infections and repel insects due to the oil's fragrance.
For best results, apply sandalwood by mixing it with almond oil. Using it on its own over your body can irritate you.
8. Shea Butter
Shea butter is produced from the African shea tree nut. It contains a heap of beneficial components like fatty acids and antioxidants.
Shea butter is full of antioxidant, anti-inflammatory, and emollient properties that are beneficial in treating all types of skin disorders, from rashes to sunburn, chapping, ulcers, blemishes, eczema, and dermatitis.
The butter will moisturize dry skin and protect your skin against the environment. Some of its bioactive compounds are also known to inhibit the growth of certain types of radical and cancer cells.
9. Apple Cider Vinegar
Apple cider vinegar is another one of the most commonly known natural ingredients for skin. It contains a potent acetic acid, making it a brilliant skin cleanser.
This ingredient kills off fungi, bacteria, and other pathogens in the skin. It can stop acne thanks to its natural exfoliating properties that assist in balancing sebum. It also provides antifungal properties.
10. Sea Salt
Sea salts are packed with loads of minerals, including calcium, potassium, magnesium, selenium, and sodium. These minerals are essential for healthy skin cells.
Sea salt works best for your skin as a topical scrub formed by mixing the salt with raw honey and avocado. The scrub will exfoliate and remove dead skin cells. Don't leave the scrub on for too long, as it can be sensitizing.
11. Bearberries
Bearberries are some of the most efficacious natural skin brighteners. The fruit extract contains high levels of arbutin, which is a powerful deterrent for developing dark spots. The berry's pure nature makes it much safer than hydroquinone. You can safely use it even when pregnant or nursing.
12. Aloe Vera
The aloe vera plant has many healing properties and has proven to be one of the best natural ingredients for skin conditions like eczema, psoriasis, and cold sores. The gel soothes and naturally heals cuts, wounds, and burns. Also, applying aloe vera to wounds and burns will prevent scar formation and fight against bacterial infections.
Aloe vera is also great for reducing dark circles, protecting your skin against sunburn, and as an anti-aging agent.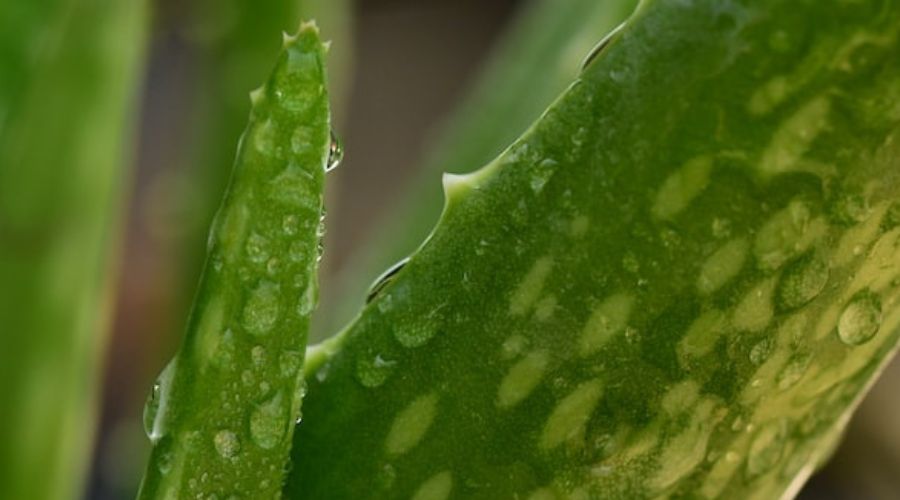 Aloe vera gel soothes and naturally heals cuts, wounds, and burns.
13. Bentonite Clay
Bentonite clay is a natural clay known for absorbing all the toxins from your skin, making your skin clean and healthy. The clay also removes excessive oil, bacteria, and dirt from your skin. This gives you a better skin oil balance, leading to less acne.
Bentonite clay is also proven to help clear poison ivy rashes and reduce diaper rashes.
14. Avocado Oil
Avocado is a super fatty (but nourishing) natural ingredient. It contains many essential nutrients and phytochemicals, such as vitamins A, B1, B2, B12, D, and E, lipids, polyhydroxylated fatty alcohols, and beta-carotene.
Avocado oil replenishes the skin and is used in long-term treatment for psoriasis. It has anti-inflammatory properties that aid in treating skin diseases. It also acts as a protective agent against UV-induced skin damage.
15. Charcoal
Charcoal or activated charcoal (when oxygen is added to charcoal) has powerful absorption properties. This unique feature makes charcoal effective as a topical treatment in drawing excess oil, dirt, bacteria, poisons, and chemicals from the skin.
Charcoal makes a perfect foundational ingredient in cruelty-free deodorant and zero-waste deodorant.
16. Cocoa
Cocoa (as an extract or butter) also has great benefits when applied to the skin. It contains bioactive phytocompounds, phenolic antioxidants, essential minerals, vitamin E, omega-3 fatty acids, and theobromine.
Cocoa is a super-effective natural skin emollient that protects the skin by neutralizing oxidative stress. It has antioxidant and anti-inflammatory properties that protect the skin against the sun's UV rays.
This ingredient also prevents the production of enzymes that degrade skin cells. This slows the skin's aging process and reduces the risk of wrinkles.
Cocoa is also an effective nourishing moisturizer. However, it's not recommended if you're prone to acne, as it can clog up your pores.
17. Hemp Seed Oil
Hemp seed oil is rich in Vitamins A, B, B1, C, and E, iron, proteins, sodium, phosphorus, magnesium, copper, calcium, iodine, beta carotene, phlorotannins, and essential amino acids. The oil contains trace elements and minerals that help maintain the skin's natural functions.
The hemp seed oil also has antioxidant and anti-photoaging properties known to effectively inhibit skin oxidation stress and the enzymes that contribute to skin degradation.
18. Jojoba Oil
Jojoba has a variety of different fatty acids and alcohols. Its chemical composition closely resembles human sebum. Hence, it's easily absorbed into the skin, making it an effective moisturizer for dry and chapped skin. It's also helpful in healing burns, sores, scars, dermatitis, acne, psoriasis, and sunburn.
Jojoba is an effective balancing agent for the skin's natural oils and doesn't clog pores. The oil also has anti-inflammatory, antioxidant, and antibacterial properties.
19. Tea Tree Oil
Tea tree oil is a trusted ingredient for treating acne, breakouts, inflammation, and redness on the skin. It's a natural antimicrobial, anti-inflammatory, and antifungal ingredient.
Applying the oil directly to your skin will moisturize it, treat scars, and protect you against skin infection. It also helps with skin conditions like eczema and psoriasis.
20. Grape Seed Oil
Grape seed oil contains a lot of antioxidants and is rich in linoleic acid. Linoleic acid is effective in retaining skin moisture and reducing acne. The oil doesn't clog pores due to its non-comedogenic nature. It's, therefore, a good option for sensitive skin. The oil can also lighten dark circles when used as an eye cream.
Grape seed oil contains anti-inflammatory properties and makes an excellent moisturizer for skin prone to acne.
21. Turmeric
The turmeric plant contains bright yellow chemical compounds called curcuminoids. It's a potent antioxidant that exhibits anti-inflammatory, antimicrobial, antioxidant, and anti-neoplastic properties.
Tumeric treats various skin problems such as acne, wounds, burns, eczema, and psoriasis. It's also effective in treating sun damage and restoring the skin's youthful appearance.
How To Find Natural Skin Care Ingredients
So now that you know the key ingredients to look out for, you're probably going to be scrutinizing your skin care pretty diligently. We recommend it!
You should always check the natural ingredients when choosing a natural skincare product.
Remember that no product is going to include all of the best ingredients we've discussed above. So choose products with natural ingredients that suit your skin type and address your skin concerns.
One final tip we'd like to leave you with is this—look for brands that use organic natural skin care ingredients that are certified or clearly natural and identifiable. Ideally, the brands should also use vegan and cruelty-free ingredients.
If you'd like to learn more about safe ingredients in products, don't forget to also check out our article on:  12 makeup ingredients to avoid.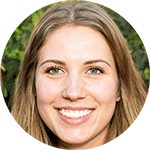 Jamie - Cofounder
Hi, I hope you enjoyed reading this article.
If you are looking for more ways to live an eco-conscious lifestyles, then check out our complete guide here.
Thanks for stopping by - Jamie