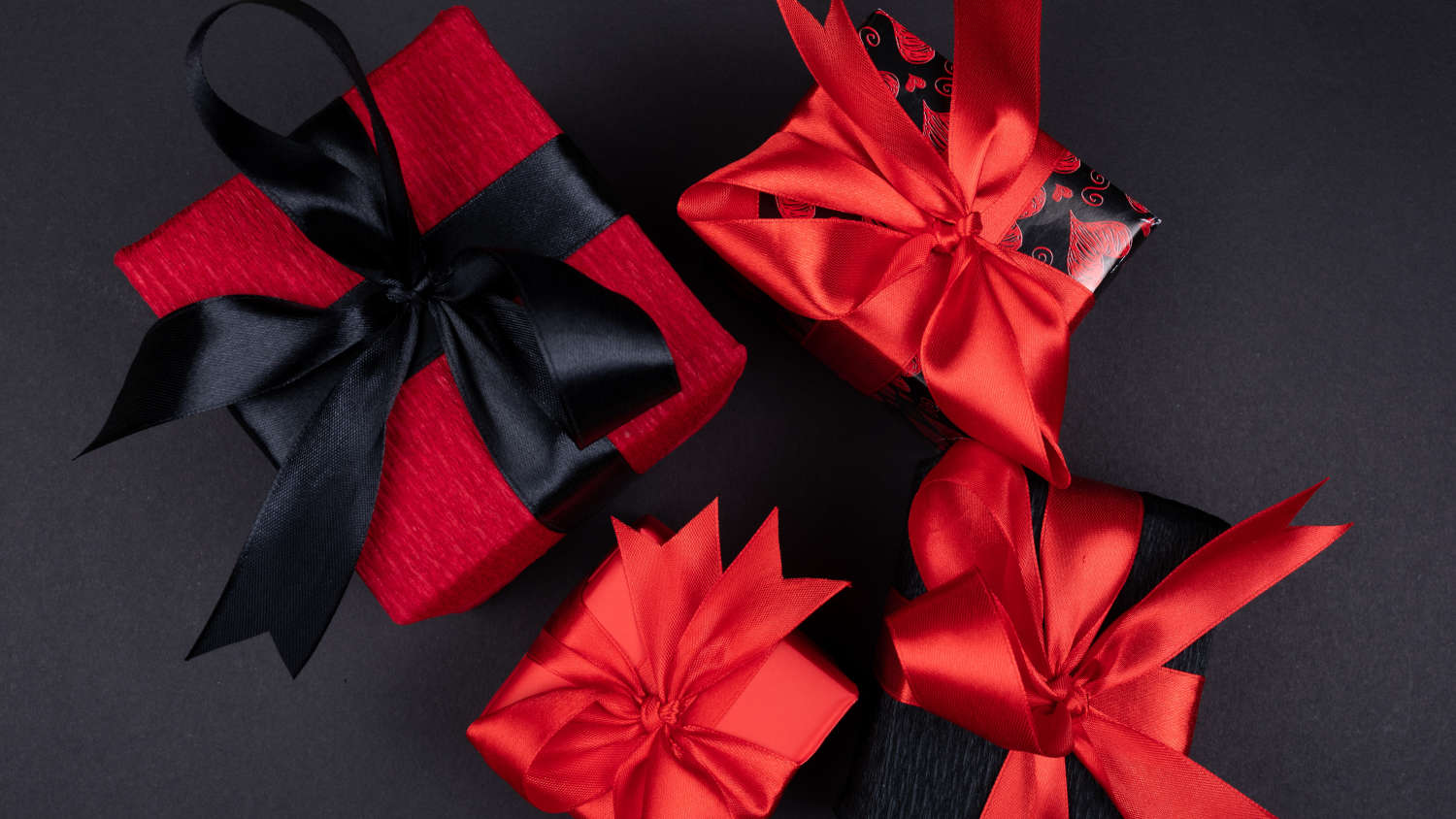 You want to get your eco-conscious friend an eco-friendly gift but just can't seem to settle on one. The options are just too many!
Whether you're shopping for a sibling, a longtime spouse, or a co-worker, we've created a list of 50 awesome environmentally friendly gifts to reduce your gift shopping stress. From the yogi to the traveler to the one you're not so sure what they want, we have you covered.
Accessories & Eco-Friendly Jewelry
Thinking along the lines of jewelry and accessories? Here are a few good eco-friendly pieces.
1. Eco-Friendly Jewelry
Get your friend a luxury jewelry piece from Soko. This eco-friendly brand features a stunning sustainable jewelry collection of luxury and minimal classical pieces. These are inspired by traditional tribal designs. From rings to necklaces to earrings to bracelets you'll certainly find something for your friend.
2. Vegan Leather Handbag
Perhaps your friend loves bags? Then a Gunas vegan leather handbag will be the perfect gift. These durable bags are made using recycled materials, nylons, canvas, and other sustainable materials. You'll love the bold colors and designs that fit every lifestyle and budget.
3. Vegan Leather Purse
If a bag is too much then you can consider gifting your friend a unique vegan leather purse. Gunas New York has some of the best vegan leather purses that are both functional and stylish. The purses are made using recycled materials that cause very minimal harm, if any, to the environment.
4. Tech Accessories From Bellroy
Is your friend a tech junkie? Then they'll love tech accessories from Bellroy. You can choose from phone cases, watch straps, tech kits, laptop sleeves, digital nomad sets, desk pouches among many other tech accessories, all the items are made from eco-friendly materials.
5. Eco-Friendly Watch
You almost can never go wrong with a watch, well unless your friend has too many. If you'd like to get them an eco-friendly watch The Original Grain (OG) Watch Company has some beautiful wood and steel watches to choose from.
6. Cruelty-Free & Vegan Clutch
Every girl wants a unique clutch they can carry for a night out. Pixie Mood makes uniquely architectural vegan clutches with a sleek aesthetic that both you and your friend will love!
7. Canvas Tote Bag
An everyday tote is a nice-to-have gift. The Nisolo canvas tote is a bag that your friend will enjoy carrying every day. The tote is made using cotton canvas, vegetable-tanned leather straps, and hammered copper rivets.
Beauty & Self Care Gift Ideas
Got a friend who takes self-care seriously? Here are some great eco-friendly gifts for her that will make them feel loved and pampered.
8. Natural and Organic Skincare
Natural and organic skincare is the perfect addition to an eco-conscious woman's bathroom. OSEA features a wide range of beauty products that contain only natural, plant-derived ingredients that leave the skin nourished and glowing.
9. Natural Perfume
A good perfume makes a good gift item. Grab a bottle from Skylar. This brand creates modern scents using safe ingredients only. Better yet, if your friend is a perfume enthusiast, you can buy them a Skylar monthly membership.
10. Body Butter
Your friend will certainly love this Coconut Whipped Body Butter. The butter is made using creamy cocoa, shea, avocado butter, aloe, and rose hydrosol and infused with the scent of sweet, tropical coconut, It deeply moisturizes and softens the skin.
11. Coffee Bean Eye Cream
Is your friend dealing with tired and puffy eyes? Get them the 100% PURE's Coffee Bean Caffeine Eye Cream. It reduces puffiness and improves skin hydration.
12. Organic Body Wash
True Botanicals nourishing body wash is packed with green and white tea, aloe leaf, and olive fruit extract for a plant-based formula that cleans without stripping off natural oils. Best of all, it soothes the skin of all ages. So it doesn't matter how old your friend is, they'll love this body wash!
13. Non-Toxic Makeup
For someone who loves makeup and they want to switch to eco-friendly options, get them 100% Pure products. The brand creates vegan cosmetics using natural ingredients such as high-performing antioxidants, naturally occurring vitamins, and essential oils.
14. Organic Hair Care
Pose makes fresh, customized organic haircare from natural ingredients. So you can be sure that you're getting your friend a safe environmental gift.
15. Natural Face Oil
If you're looking for a simple everyday essential gift, then grab a bottle of Herbivore Botanicals' Lapis Blue Tansy Face Oil. It is made from a hydrating mix of Blue Tansy, organic jojoba oil, and squalane. This face oil is perfect for sensitive or combination skin. It is 100 percent vegan, cruelty-free, and natural.
16. Organic Face Mask
For a friend who is keen on their skincare routine, Tata Harper's Beautifying Face Oil is a good gift. The face oil will replenish and revitalize skin nutrients in no time, using the power of a dozen plant-based and organic ingredients.
17. Not-Toxic Lipsticks
There's no better gift than luscious, long-lasting, and colorful lipstick. Check out 100% PURE's great range of natural, cruelty-free, and vegan-friendly lipsticks, lip glosses, tints, and balms. You can be sure to find something that your friend will love!
Sustainable Clothes & Fashion
Clothes and fashion items make great gifts especially if you know the sort of style your friends are into. Here are a few great sustainable fashion brands that you can check out for a gift or two.
18. Eco-Friendly Fashion
Everlane is the place you go for affordable, chic, bold, and stylish clothing. All their pieces are made with sustainability in mind.
Check out: Everlane Clothing Review
19. Turkish Cotton Bath Robe
Got a friend who loves bathrobes? Then you should definitely check out this Classic Turkish Cotton Robe. This plush robe made from 100% long-staple Turkish cotton is the ultimate relaxation wear. It is safely made without any harmful chemicals or synthetics.
20. Sustainable Pajamas
Another great fashion accessory gift is a Boden nightwear piece. The brand has a wide range of nightwear tops crafted from breathable pure cotton with long or short sleeves. They also have classic full-length bottoms with elasticated waists and functional drawstrings bringing the ultimate comfort. If you want something less warm, go for Boden's floaty nighties featuring a unique print and bright colors. No matter the piece you pick, you can be sure that it was made ethically and responsibly.
21. Ethically Made Activewear
For friends who are sporty and active, TenTree sportswear would be a great sustainable gift idea. The brand features eco-friendly lifestyle clothing options for men and women. Better still, for every item you buy, the company will plant 10 trees.
22. Loungewear
Who doesn't love some comfortable loungers they can laze around the house in? Prana loungewear is soft, lightweight, gentle to the touch, and provides just the right amount of warmth. From joggers to hoodies to sweatshirts to tops and more, Prana loungewear is made from recycled polyester/TENCEL™ Lyocell blend double knit
23. Sustainable Flip Flops
You won't go wrong with the gift of flip-flops. Your friend will especially love these Okabashi flip-flops and sandals made on the principles of foot wellness and reflexology giving the wearer maximum comfort. The flip flops are made from eco-friendly and recyclable materials and are built to last.
Kitchen & Home Gifts
Eco-friendly gifts for the kitchen and home are ideal for a friend who is working on having a fully sustainable home. Let's check out some great gift ideas in this category.
24. Reusable Water Bottles
We all need to stay hydrated so how about gifting your friend the Hydro Flask. This is one of the best eco-friendly water bottles around. The water bottle features non-toxic BPA-free plastics and 18/8 food-grade stainless steel. It has TempShield insulation that keeps drinks cold all day long.
25. Glass Coffee Cup
For your coffee lover friend, get them the stylish KeepCup. This reusable coffee cup is made from tough, durable, fully-tempered soda-lime glass and is fully recyclable. Want to make your friend's KeepCup even more stylish and personalized? Buy lids, bands, and plugs separately in your friend's favorite colors, and create your friend will remember you daily as she sips her coffee.
If you want to know more read our full KeepCup review.
26. Cariloha Resort Bamboo Sheets
Cariloha resort bamboo sheets are some of the softest bedding around. I doubt there's any friend who won't love sleeping on these sheets. The Cariloha sheets are made from bamboo and are antimicrobial, hypoallergenic, odor resistant, temperature regulating, and naturally cooling.
27. Organic-Cotton Towels
A luxurious spa-like towel is a nice to have home accessory. Coyuchi's organic line of bed & bath goods make great sustainable gifts as they are made ethically and responsibly. Each towel or set is woven with long-lasting and high-performing organic cotton.
28. Vegan Soy Candle
Give your friend a spa-like experience right at home with these vegan soy candles. You can choose from wild lemongrass, jasmine-infused bergamot, fresh linen, or tobacco, spice, and lemon scents. Hopefully, you know which scents are her favorite.
Travel Gift Ideas
For that friend who loves to travel, nothing will gladden their hearts than a travel-inspired gift. Here are some great green gift options.
29. Travel Bag
You cannot go wrong with any of the Cuyana travel bags. These bags are durable, high quality, and appealing to every type of traveler. They come in simple designs with fun and varied color options.
30. Backpack Made From Recycled Bottles
A backpack makes the best gift, especially for that friend who tries to stuff everything into her pockets. This sling backpack from Vera Bradley is lightweight, durable, and water-repellent. The backpack is made from recycled plastic bottles. By making these bags, the brand has managed to prevent 3.5 million plastic bottles from going into oceans and landfills.
31. Grayl Filtering Water Bottle
If you're planning on getting a friend a special sustainable travel gift, the Grayl water bottle is it. This bottle is the best way to help your friend reduce their plastic usage while on the go. It completely eliminates the need for buying plastic water bottles (no matter where they are in the world).
32. Solar Charger For Cell Phone/Ipad
The portable Nekteck 21W Solar Charger will help your friend save energy while traveling. This solar charger has a compact design making it lightweight and easy to carry around. It is high-performing and reasonably priced.
Other Eco- Friendly Gifts
We haven't exhausted all our eco-friendly gift ideas yet. Here are some more specialized gifts you can consider.
33. Eco-Friendly Yoga Mat
For the yogi friend, make her day with this Manduka eKO lite mat. It is an eco-friendly yoga mat made from biodegradable, natural tree rubber. It is easy to clean and store away.
34. Honey Eco-Friendly iPhone 12 Case
This gift will have your friend totally excited. The Pela Case is a compostable case that is made from Flaxstic, which comprises a flax-straw-based bioplastic. It's bendy, grippy, and can keep your device protected up to a 20-foot drop. The cases are all sorts of different designs and colors.
How To Choose A Good Eco-Friendly Gift
With so many gift options available how do you the best eco-friendly gifts to buy for your friends? Here are few considerations to make as you pick the most ideal gift.
Do your friends need any necessities?
Getting a gift that you already need is one of the most satisfying things in life. Find out if there is something your friend really needs and they can't get it themselves. Then you can gift that thing to them.
What are their hobbies?
Basing your gift on someone's hobbies is a great way to come up with gift ideas. If the person you're buying for is an avid reader, you could buy them an e-book reader. If they love working out, you could get them the latest gym gear. If they are soccer fans you could get them the latest jersey of their favorite team.
Do you have fond moments together?.
If you want a more personalized and sentimental gift, you could buy one based on the memories you have of that person. Buy them something that reminds you of that memory.
Can you find clues to what they want?
Some people are easy to read and if you live closely with them you can get them to tell you what they want without ruining the surprise. Listen to how the person talks and what they talk about a lot. You will find gift clues somewhere inside their talks.
What are some memorable past events in their lives?
Look at your friend's past, is there something notable that happened lately that is worth a gift? It could be a graduation, or maybe even the loss of a pet. As such you could frame their diploma for display or a painting of the pet.
Regular gifts from friends are always a welcome surprise. They keep friends connected and remind them of the friendship that they share. However, knowing which gift to give a friend can be overwhelming. But, with this super awesome list of the best eco-friendly gift ideas, you can get your eco-conscious pals something they'll actually use and love! If you need even more ideas then check out big list of sustainable & ecofriendly products here.