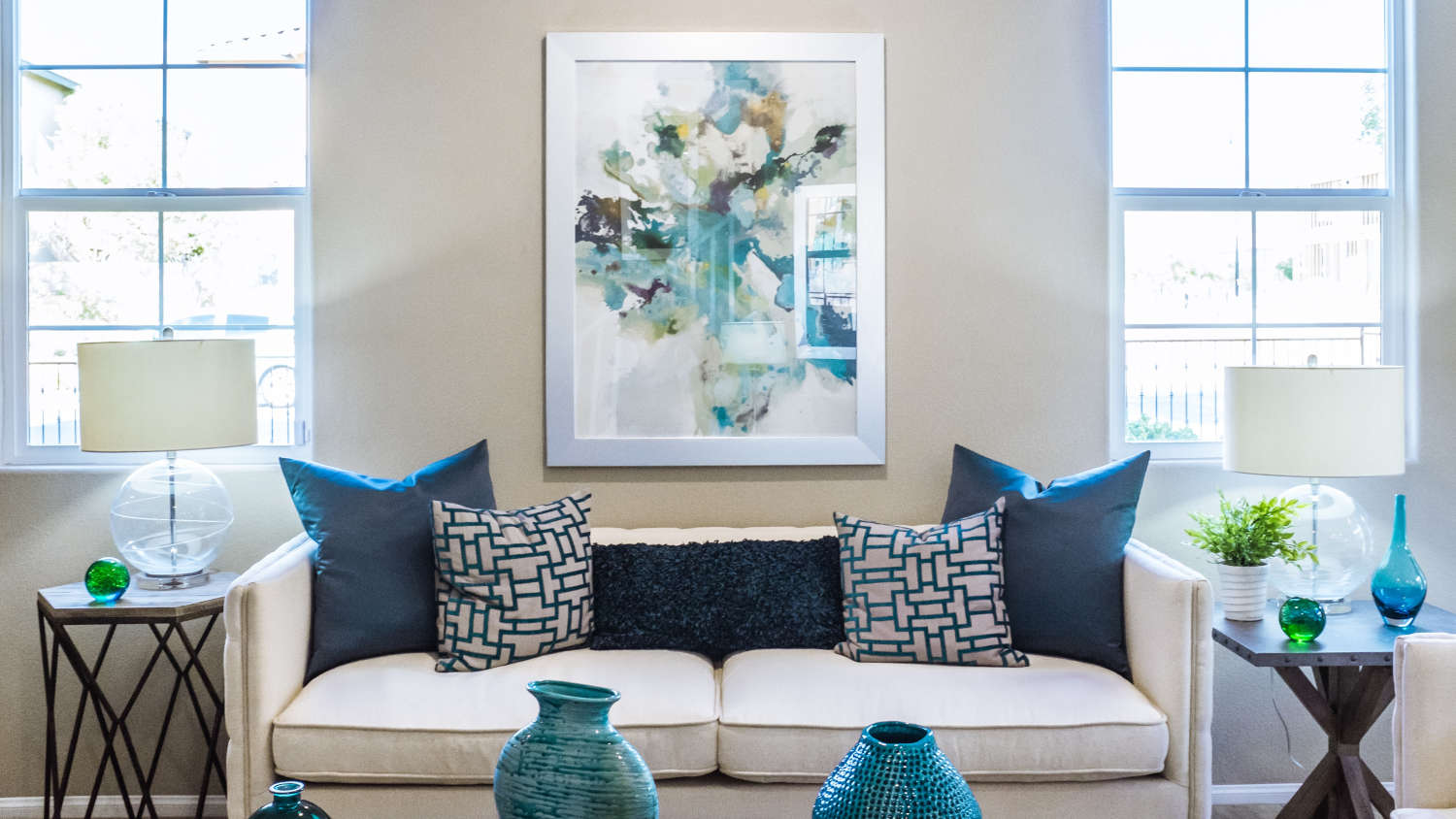 Furniture is one of those product categories that tend to cause a lot of harm to the environment through the destruction of rainforests and energy-consuming production processes.
If you're looking to reduce the harm that our lifestyle is causing to the planet, invest in sustainable furniture. This is furniture made using sustainably harvested or recycled materials.
You'll be surprised at how many affordable, eco-friendly furniture options are there today.
Here are 14 good brands that focus on selling eco-friendly furniture and employ fair trade and responsible production practices.
Our Reviews for the Best Sustainable Furniture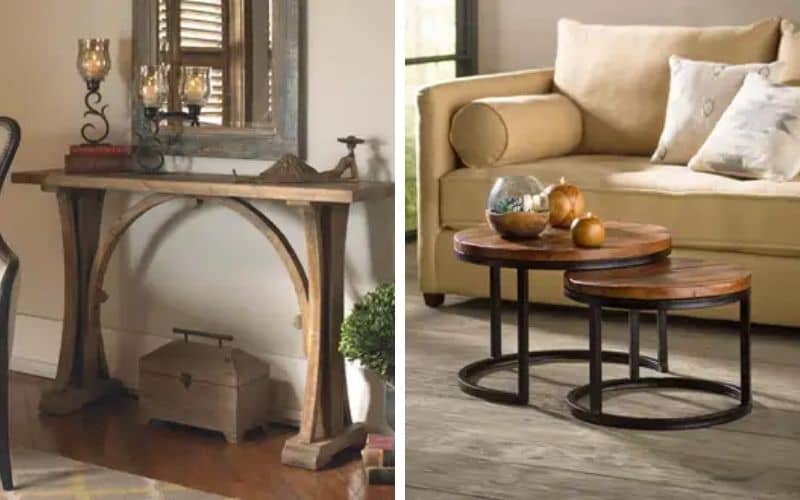 VivaTerra pays huge attention to sustainability and integrity when designing and manufacturing its furniture.
The company collaborates with fair trade furniture artisans who use eco-friendly materials and sustainable production processes that cause as little harm to the environment as possible.
VivaTerra modern furniture will transform your living room, kitchen, dining, and storage space into a modern space with a natural twist.
Based in: USA. Ships to USA only.
Explore VivaTerra's sustainable furniture pieces >>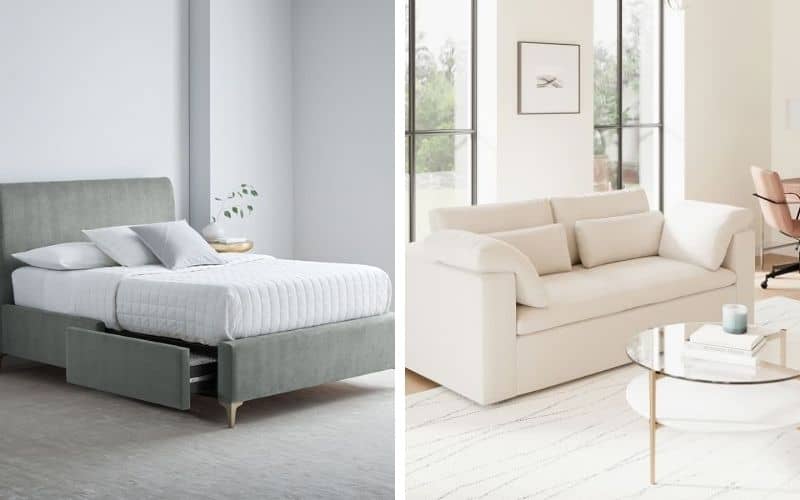 West Elm, though not a 100% sustainable company, produces beautiful and affordable eco-friendly furniture. The company is popular for small space furniture with built-in performance features. These pieces feature light and airy designs.
The company is continuously making an effort to produce more sustainable furniture with 90% of its products being designed in-house.
Each year, the company continues to increase its number of handcrafted, organic, sustainably sourced furniture pieces. Around 20% of its products are Fairtrade certified. West Elm is working to increase this percentage by up to 40%.
Based in: USA and Australia. Ships internationally.
Shop West Elm sustainable furniture >>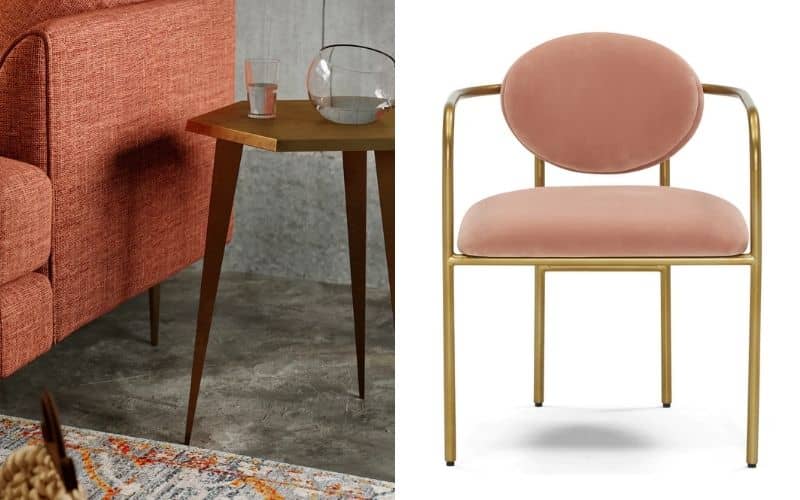 JoyBird produces eco-friendly, mid-century sustainable furniture that you'll love. This online marketplace has custom-made sustainable furniture selling at competitive prices.
Joybird is the perfect place to find sustainable furniture for the living room, bedroom, storage, and home decor. The furniture is made from the finest materials available and can be customized to suit your requirements.
The company manufactures its custom-made furniture in a workshop in Mexico and is handcrafted by artisans who get competitive wages.
JoyBird plants more trees for every tree used to make their furniture pieces to preserve the rainforests.
Based in: USA. Ships to USA only.
Check out JoyBird's handcrafted furniture >>
The Citizenry manufactures high-quality handcrafted furniture in limited quantities. The company uses sustainable wood such as hinoki and rattan vine. All furniture is created in a fair trade environment by artisans from all around the world.
In addition to paying fair wages, Citizenry also gives back 10 per cent of its proceeds to its artisan communities as entrepreneur development grants.
Based in: USA. Ships internationally.
Take a look at Citizenry's range of sustainable furniture >>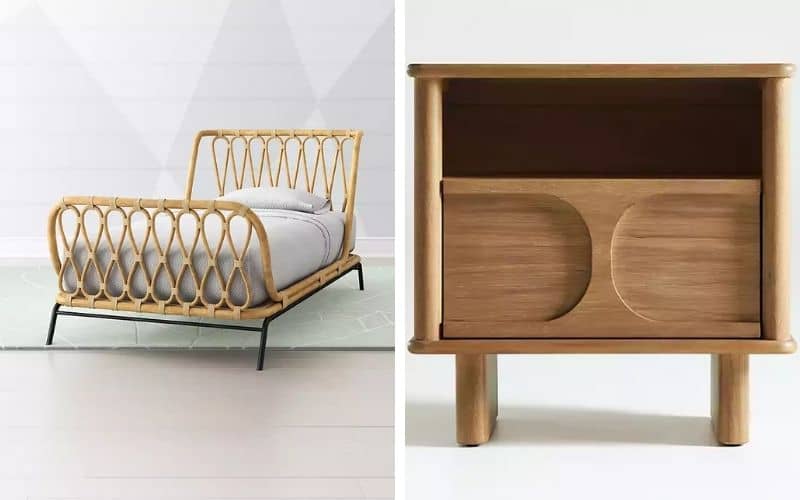 Crate & Barrel has every type of furniture for your home. This Illinois furniture store produces timeless eco-friendly furniture that is FSC (Forest Stewardship Council)-Certified.
The company's elegant and space-friendly furniture is made using responsibly sourced wood. They use sustainable bamboo to make some of their kitchen and bath accessories.
Based in: USA and Canada. Ships internationally.
Explore Crate & Barrel's wide range of timeless eco-friendly furniture >>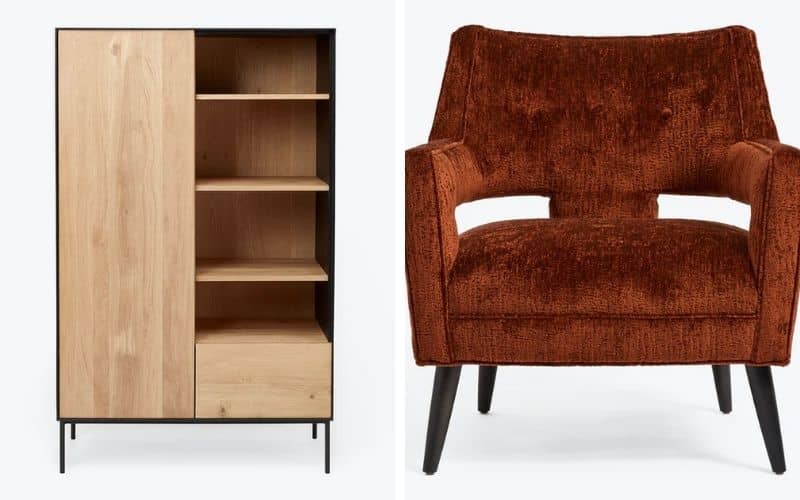 abc Carpet & Home champions sustainability making it one of the most well-known eco-friendly furniture companies in the USA.
The company sells modern and elegant furniture that will turn any space into a unique and memorable one.
abc Carpet & Home sources its furniture responsibly from Europe and Asia, paying closer attention to women's fair trade cooperatives in India.
Based in: USA. Ships internationally.
Shop for abc Carpet & Home's elegant eco-friendly furniture >>
Thuma features globally inspired bed frames that will offer you maximum comfort. The brand's bed frame is made from repurposed rubberwood sourced from a sustainable and closely monitored plantation.
The company ships the bed frame directly to your door and you won't have much trouble assembling it as no tools or team is required.
Thuma gives back to the planet by planting a tree for every purchase they make. So if you're looking for a bed frame get one from Thuma and indirectly plant a tree!
Based in: USA. Ships to USA only.
Check out Thuma's eco-friendly bed frames >>
Burrow features eco-friendly, pet-friendly, stain-resistant sustainable sofas, and sectionals. The company's products are made locally in the United States.
To promote sustainability, the company ensures its furniture is free from formaldehyde, flame retardant, and is designed with safety in mind. The company also ships its furniture in environmentally-friendly cardboard boxes. The furniture is shipped to you as modules making it easy to assemble, disassemble, or re-arrange them.
Based in: USA. Ships to USA only.
Take a look at Burrow's sustainable sofas, and sectionals >>
Chairish sells stylish designer brands that come in both vintage and contemporary designs. To ensure that it sells sustainable furniture, the company uses curators to pre-screen all its pieces.
The company gives back to the planet by offering scholarships to students interested in pursuing design-related courses.
Based in: USA. Ships to USA only.
Shop Chairish for vintage furniture >>
Avocado is popular for its eco-friendly mattresses, bed frames, end tables, and dressers. The company's furniture is handmade using 100 per cent reclaimed wood. This type of wood doesn't contain retardants or chemicals.
Avocado further shows its love for the planet by giving one per cent back to environmental causes as well.
Based in: USA. Ships internationally.
Check out Avocado's handmade bedroom pieces >>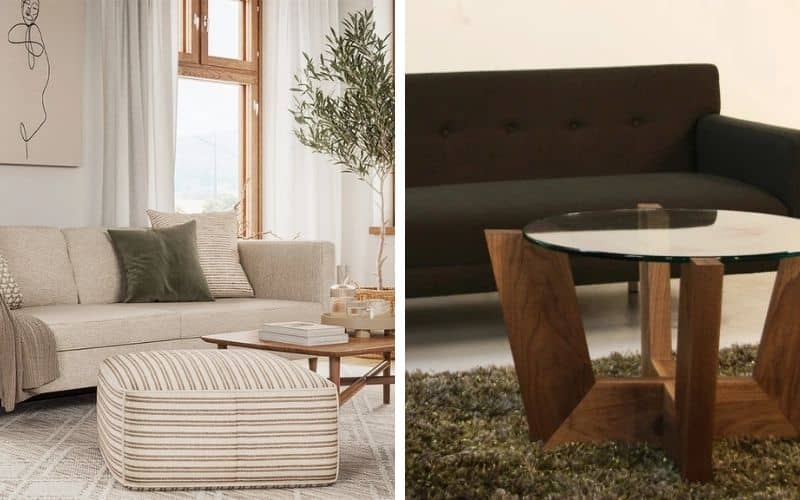 Looking for locally made eco-friendly bedroom and storage furniture, sofas, chairs and accent tables? Medley is your furniture store of choice.
Medley's furniture is made in the USA using sustainable production methods with low carbon emissions. The furniture does not contain fire retardants or harsh chemicals. You can customize the brand's modern and sleek products to your liking.
Based in: USA. Ships to USA and Canada.
Check out Medley's furniture >>
Fill up your bedroom, living room, storage, and children's room with Inmod ethical furniture. The furniture is functional and stylish.
Inmod manufactures its furniture using sustainable wood, bamboo, and other sustainable materials.
Based in: USA. Ships internationally.
Explore Inmod's sustainable furniture for your home >>
Vermont Woods Studios is another popular environmentally friendly furniture company selling high-quality handmade organic pieces. You can buy the brand's products both online and from their showroom located in Vermont.
Vermont Woods Studios genuinely cares for the planet. For this reason, all their bookcases, dining tables, and the beds are made with locally sourced timber such as cherry, maple, oak, and walnut.
It implements sustainable production methods such as using wood chips to heat the space and donating sawdust to local farmers.
The company was also a founding member of the Sustainable Furniture Council, a council that makes effort to reduce the environmental impact of its members' products and advocates for the conservation of rainforests.
Based in: USA. Ships to USA only.
Shop for unique pieces from Vermont Woods Studios >>
EcoBalanza focuses on handcrafted, eco-friendly couches. It even has a unique "Green" couch that every eco-conscious person will love. The "green" couch is made using safe, toxic-free materials that are free from formaldehyde and other chemicals.
The company also uses FSC-certified hardwoods and stay away from petroleum-based foam to plump cushion.
Choosing sustainable furniture pieces for your home gives you the opportunity to promote environmental conservation. These eco-friendly pieces cause less damage to the environment and make your home environment safer.
Based in: USA. Ships internationally.
Shop EcoBalanza for sustainable luxury upholstered organic furniture >>
So if you're looking to live a more sustainable life, getting sustainable furniture is a great start. Our recommended list of top renowned sustainable furniture brands will help you make an informed choice!
If you are interested in adding more eco-friendly products to your home, in addition to your furniture, you'll find this list of 69 green products for a sustainable earth useful too.
What does sustainable furniture mean?
Sustainable furniture is any furniture made from materials that can be recycled or re-purposed, or is derived from a low-impact source.
What is eco-friendly furniture made of?
Eco-friendly furniture is made from environmentally friendly materials such as reclaimed or recycled wood, glass, and iron as well as sustainable materials including bamboo, hemp, wool, linen, straw, clay, stone, sand, beeswax, and coconut.
How is a product sustainable?
Sustainable products are those products that provide environmental, social, and economic benefits while protecting public health and the environment over their whole life cycle, from the extraction of raw materials until the final disposal.
How do you buy eco-friendly furniture?
You can buy eco-friendly furniture from any of these stores:
VivaTerra
West Elm
JoyBird
The Citizenry
Crate & Barrel
ABC Home
Thuma
Burrow
Chairish
Avocado
 Medley
Inmod
Vermont Woods Studios
EcoBalanza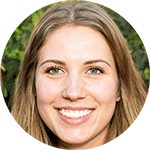 Jamie - Cofounder
Hi, I hope you enjoyed reading this article.
If you are looking for more ways to live an eco-conscious lifestyles, then check out our complete guide here.
Thanks for stopping by - Jamie