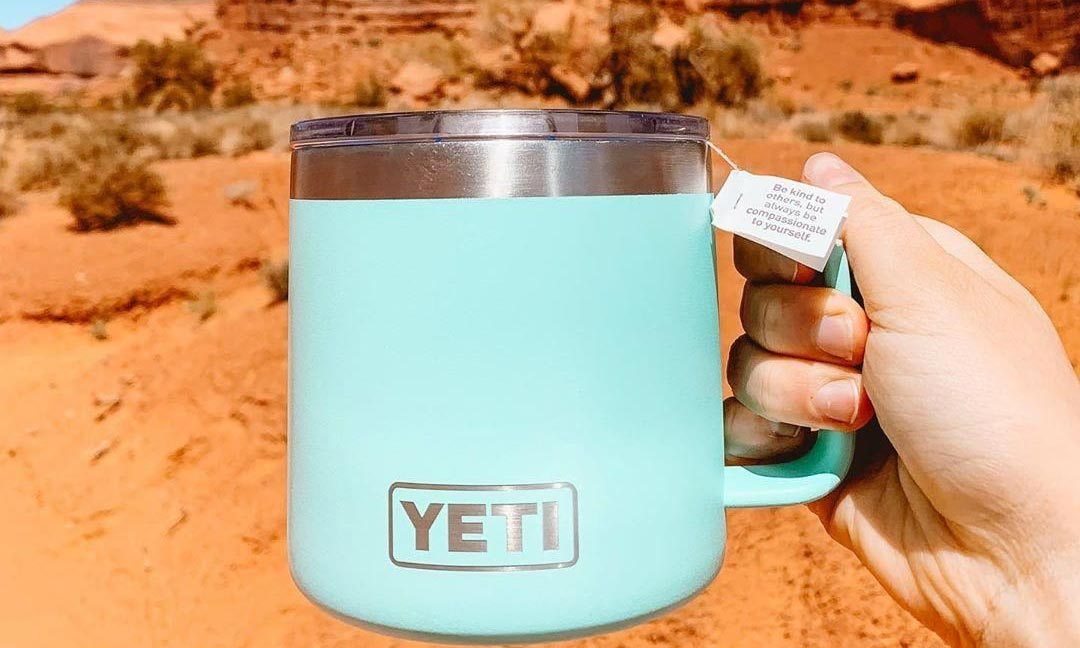 Rating: 4.8/5

For the coffee lover who enjoys having their coffee on the go, buying the right travel mug is of utmost importance. There are hundreds of reusable coffee cups in the market but none of them comes close to enjoying as much clout as the YETI Rambler Stainless Steel mug.
With over 30,000 Yeti coffee mug reviews on Amazon, it's clear why this cup has drawn so much attention.
Online Yeti mug reviews aside, keep reading for details on the cup's design, material, and performance, and see if it fits your needs.
Yeti Coffee Mug Review
Modern design
The Yeti cup has a beautiful modern design that catches your attention at first glance. It comes in a variety of fun colors to choose from and has a clean, modern look.
What makes this reusable coffee mug stand out though, is the fact that it's the most similar in shape to a standard coffee mug, but it's more durable.
Durable materials
Speaking of durability, the Yeti coffee cup is made using 18/8 stainless steel that's puncture- and rust-resistant. It also features a brushed stainless finish making the cup flawlessly-smooth and blemish-free.
The Yeti mugs are sprayed with DuraCoat industrial paint to prevent chipping. However, though built to be tough, the cup is not immune to scratches. So keep it away from items that can scratch it to keep your cup in tip-top cosmetic condition.
Performance
The Yeti cup has double-wall vacuum insulation meant to keep your coffee warm for about one or two hours which is good enough if you're drinking your coffee soon after. Additionally the double-wall vacuum-insulated body will protect your hands from hot or cold contents while keeping your drink well-insulated.
Yeti uses a "No Sweat" design for its mugs. This keeps the outside temperature of the mugs totally comfortable to hold no matter what is inside. When it comes to cleaning, the cup is dishwasher safe, which makes cleaning a breeze.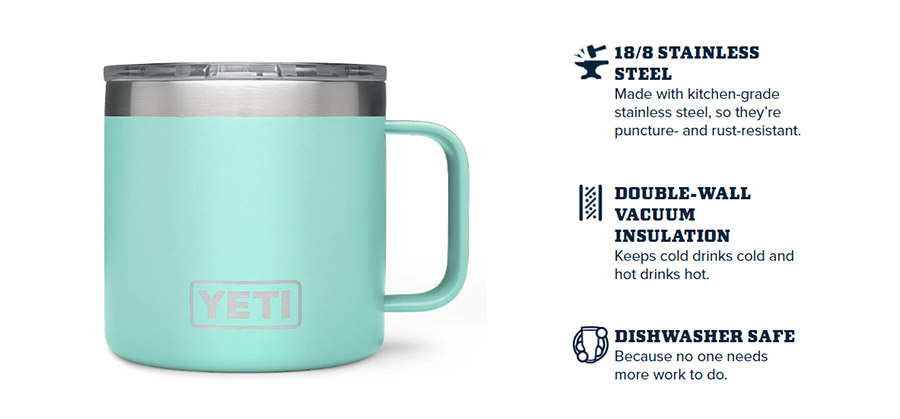 Check Current Price
Unique accessories
The Yeti cups come with a lid that makes sipping your coffee easy. It has an opening large enough for an average straw to pass through. The wide opening though means your coffee will cool faster. You can, however, get the spill proof Mag Slider Lid that caps and keep your drink hot until you're good and ready.
The handle on the cups is a good size and features rounded-off edges. It will fit your hand well with a bit of wiggle room leftover so you don't feel pinched. The downside of the handle, however, is that it doesn't fit in a standard car cupholder.
Yeti Coffee Mug Reviews
If the thousands of Yeti coffee mug reviews are anything to go by, then it's clear that when it comes to travel mugs, Yeti is indeed an industry leader.
See what others are saying about Yeti coffee mugs: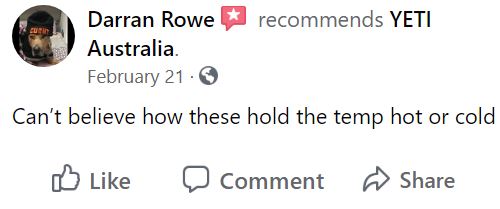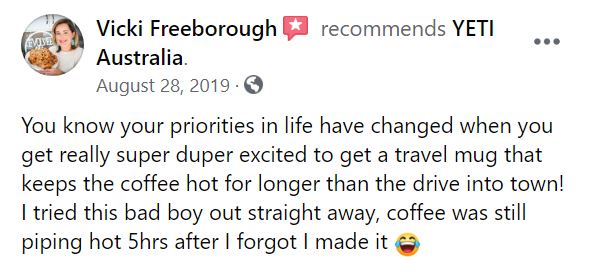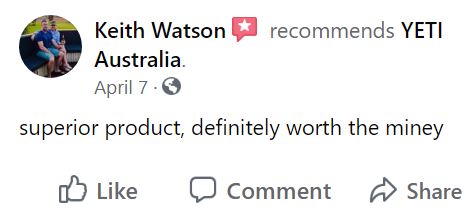 Where to Buy a Yeti Coffee Mug
So where can I buy a yeti coffee mug? Good question.
There are lots of vendors selling Yeti coffee mugs so finding one is quite easy. However, be careful where you buy your Yeti mug from because you want to get it from a reputable seller offering the best price and service.
This is why we recommend Amazon to buy your Yeti cup. Click the button below for the best price.
Check Current Price
Final thoughts
Yeti coffee cup's durable construction and sheer performance make it the perfect travel cup for camping, traveling, or even just chillin' at home. Sounds like a coffee cup you want to own? Buy it today!