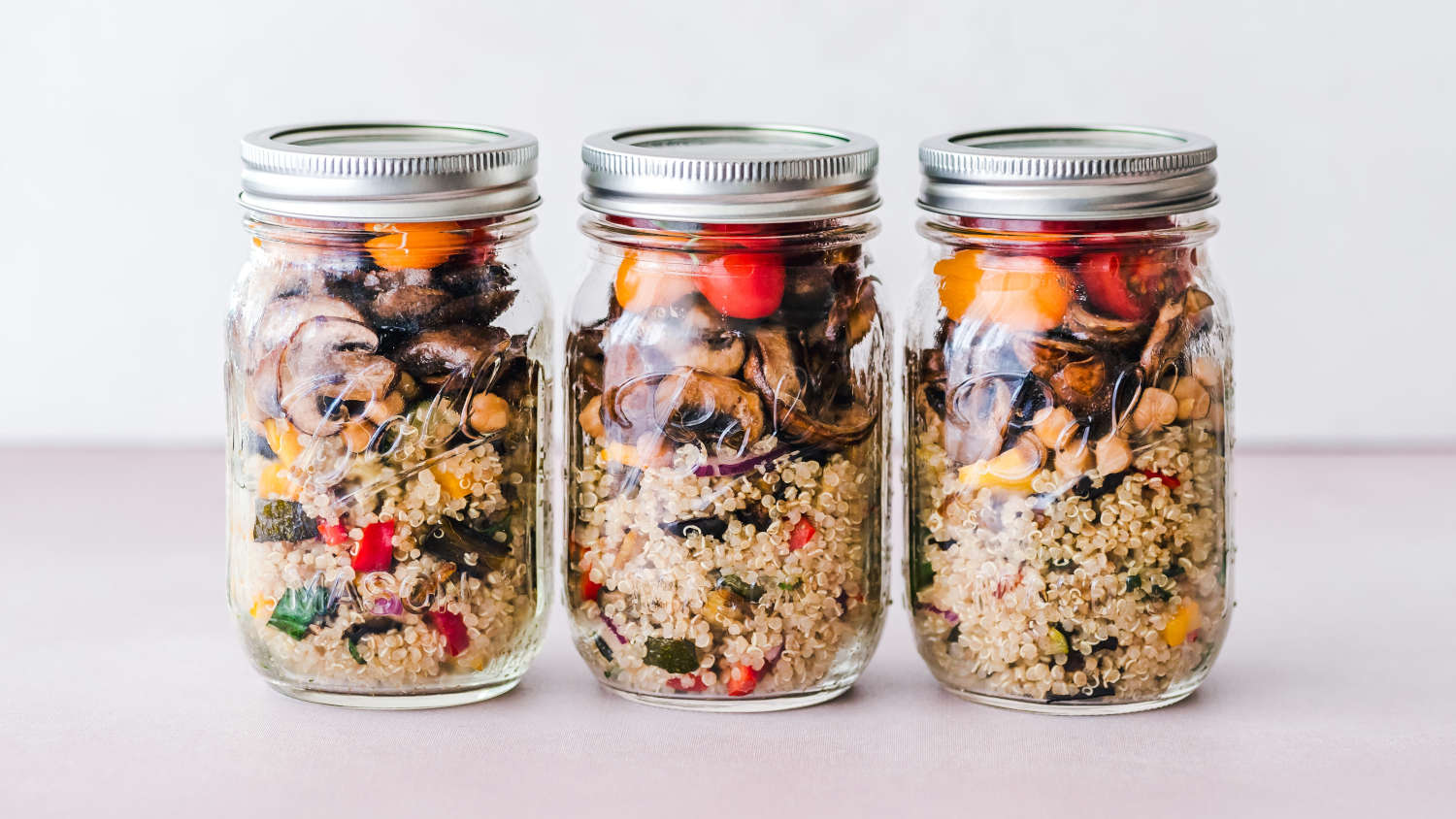 If you're like most people, chances are that you have a big roll of plastic food wrap in your kitchen drawer. It's one of those kitchen essentials that you just seem to always need.
While your favorite kitchen staple may keep your food fresh for long, like other plastics, plastic food wrap ends up in landfills or as litter on land and in the sea. It may be working well for you in your kitchen, but plastic wrap is harming the environment and if you love our planet, you've got to give some of the best alternatives to plastic wrap a chance.
You'll be surprised how easy it is to skip the plastic wrap and start using the many alternatives to plastic wrap available.
Say no to plastic and yes to saving the environment by using any of these best alternatives to plastic wrap that will do a similar superb job of preserving your foods without any harmful effects on the environment.
Our reviews of the best alternatives to plastic wrap in 2020
1. Best beeswax food wraps – Bee's Wrap
Beeswax food wrap is made from beeswax and infused cotton. The combination creates a flexible cloth that you can use to cover your food or bowls.
Beeswax wraps can easily be cleaned in cold water and reused over and over again. Once you're done reusing them you can dispose of them safely by tossing them in the compost.
2. Cotton Sandwich Pockets – Wegreeco
CHECK ON AMAZON
These sandwich pockets are made of waterproof coated cotton. These sandwich pockets work pretty much like plastic wrap. They will keep your sandwich and other foods fresh, and they are reusable. Simply wash them when you're done having your snack.
In addition, these pockets retain moisture and prevent food from drying out.
3. Best silicone plastic wrap – Stasher
CHECK ON AMAZON
This handy reusable product is made from durable silicone. They are self-sealing and air-tight. This makes them really good for storing both dry and wet food. You can also use them to freeze your food. They are dishwasher safe making them easy to clean.
4. Best reusable cloth bags – Lunchskins
CHECK ON AMAZON
Reusable cloth bags come in all shapes and sizes allowing you to store all types of food from snacks to grains and vegetables.
5. Cotton Bowl Covers – Zoie + Chloe
Want to store your leftovers in the fridge and have them later? Simply put them in a bowl and cover the bowl with a cotton cover. The food will last longer and stay fresher when it is covered.
Cotton bowl covers can be washed for multiple uses. This is an affordable way to keep your leftovers fresh.
6. Food storage containers – Wean Green
CHECK ON AMAZON
Storage containers are a great substitute for plastic wrap to store your leftovers in the fridge. You can wash them after every use and keep on using them for so long.
Glass or stainless steel are the best options for storage containers as they are more durable than plastic ones.
7. Best reusable food wrap – Etee
Reusable food wrap is a great eco-friendly alternative to plastic wraps. This kind of wrap helps to reduce the use of single-use plastic wraps. Reusable food wrap is made from organic cotton, beeswax, and tree resin. Rinse off food residue and reuse it as many times as you want. You can compost it once you're done reusing it.
8. Parchment Paper and/or Foil – If You Care
Parchment paper and foil can be used to preserve food together or separately. When storing meat or fish, wrap it in parchment paper and then add foil to avoid freezer burn.
If You Care parchment paper is a good option as it is FSC-certified and unbleached. It has a silicone lining but compostable at home. The brand also has 100% recycled aluminum foil that can be washed and reused before being recycled.
9. Glass jars – Le Parfait
Glass containers such as mason jars are some of the best reusable food wrap options. You can use them to store both dry foods such as rice, beans, and flour as well as liquids like soups, sauces, broth. Glass containers come in assorted sizes.
10. Silicone reusable food lids – Lilypad
If you want to store food in a bowl, cover it with a silicone reusable lid instead of your usual plate and it will stay fresh for a couple of days. Silicone lids form a seal to keep your food fresh. Silicone lids are also heat-tolerant hence, you can use them on hot pans.
11. Best eco-friendly food wrap (Cheesecloth) – Pure
CHECK ON AMAZON
Cheesecloth is the best option when storing food that needs some ventilation such as herbs. Cheesecloths are made from 100% natural cotton fabric that is both strong and reusable. It is also completely biodegradable and eco-friendly.
These 11 best alternatives to plastic wrap make replacing cling film in the kitchen easier than you might have thought, right? Now you have no excuse not to ditch that remaining roll of plastic food wrap and start using eco-friendly food wrap!