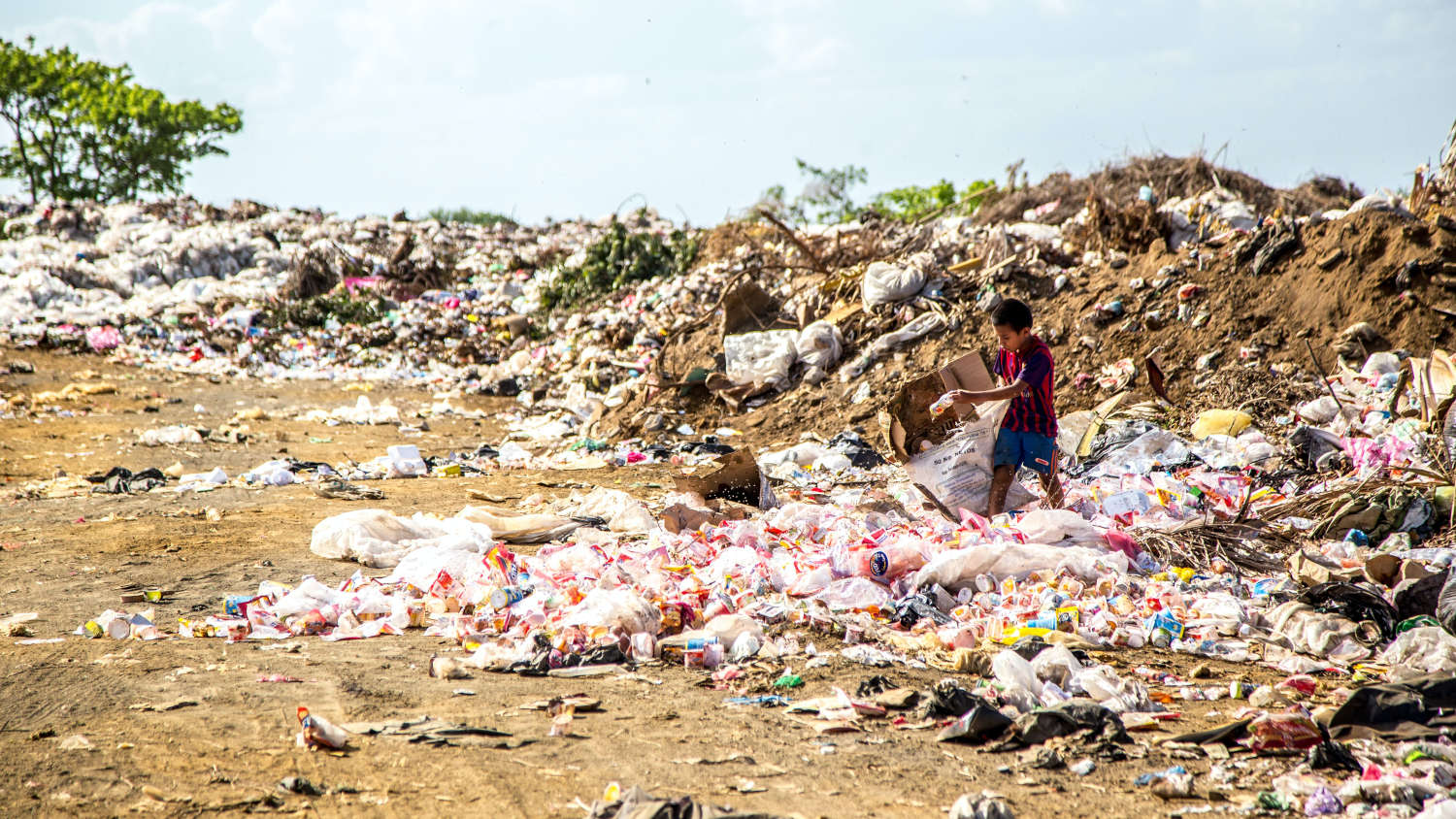 Everywhere you look, you see plastic. Your favorite soft drink comes in a plastic bottle, your shampoo, plastic bottle too, your takeout, in plastic cutlery. Half your shopping, if not more, is plastic.
Cutting plastic out can be quite daunting. However, it's getting increasingly easier to find plastic alternatives to common items like bottles and packaging.
You're not going to end the plastic pollution problem overnight, but here's how to reduce plastic use by using plastic alternatives.
Plastic Alternatives
There are quite a number of alternatives to plastic that are easy to find, use, and are affordable.
Glass
Glass is an affordable recyclable alternative to plastic. Buy your foodstuff packaged in glass containers and then turn the containers into food storage jars for your kitchen. You can repurpose jars from jam, honey, pickles, peanut butter, and so much more. Use these jars to store leftovers and homemade drinks.
Stainless steel
Stainless steel is tough and easy to clean making it a great option for storing food and beverage. Stainless steel also makes a great choice for reusable coffee cups, water bottles, lunch boxes, clothes pegs, and more.
Bamboo
Bamboo is a fast-growing, biodegradable plant that makes a great alternative to plastic. Buy bamboo drinking straws, kitchen towels, tableware, toothbrushes, and so on.
Paper
Paper is a compostable alternative to plastic that can be recycled several times. Reduce plastic pollution by buying stuff packaged in paper instead of plastic.
Natural fiber cloth
Replace your plastic shopping bags with natural cloth bags. Natural fiber such as organic cotton, wool, hemp, or bamboo doesn't shed plastic fibers when washed. Natural fibers are also compostable.
Wood
Wood is a renewable resource that makes a good plastic replacement for kitchen utensils such as cutlery, cutting boards, cleaning brushes, toothbrushes, pegs, etc.
Pottery and other ceramics
Ceramic and pottery items make good storage items and tableware. Clay and ceramic items are waterproof and reusable.
Alternatives to Plastic Products
There are lots of other convenient alternatives to plastics. Here are a few items that you can consider using around your home and reduce plastic waste.
Clothing & Accessories
Rubber Flip Flops: Most of these end up in landfills and take a long time to break down. Replace your rubber flip flops with these hemp made sandals.
Plastic Sunglasses: Replace your regular sunglasses made from plastic with a pair of eco-friendly sunglasses. Most eco-friendly sunglasses are made from bamboo, cork, or reclaimed wood.
Eco-Friendly Swimwear: Ditch synthetic bikinis for eco-friendly ones. Summersalt has beautiful pieces made with recycled textiles. These swimsuits are fashionable, sustainable, and, durable.
Kitchen Alternatives
Plastic Ziploc Bags: Replace plastic Ziploc bags with reusable snack bags. Stasher Snack Bags are a good option. The bags are Lead-free, PVC free, BPA free, phthalates free, and vinyl free. Check out our review of the best reusable sandwich bags to see more great brands of reusable sandwich bags.
Plastic Food Containers: Start storing your food in glass, metal, or stainless steel food storage containers instead of plastic ones. Glass, metal, and stainless steel are more durable than plastic and most importantly, they are safe for the environment.
Plastic Grocery Bags: Most of the plastic in landfills comes from shopping bags. Don't add to this waste. Use reusable grocery bags. The Baggu standard shopping bag is a great reusable bag made from eco-friendly materials. It's large enough and super cute, you will love using it for your everyday grocery shopping.
Related article: Why are Plastic Bags Bad For The Environment?
Plastic Wraps: Cover your food with Beeswax wrap. Bees Wrap is one of the best alternatives to plastic wrap. This biodegradable wrap is made from organic cotton and beeswax.
Reusable Non-Plastic Meal Prep Containers: When prepping your meals, use glass containers instead of plastic ones. One good brand to use is MealPrep. MealPrep's reusable glass containers are non-toxic and come with a BPA-free lid with a built-in silicone gasket to keep food fresh.
A steel compost bin: Want to start composting? Don't go for a plastic bin, get a steel one instead. You can buy Epica Stainless Steel Compost Bin with Charcoal Filter. The charcoal filter controls odors naturally.
Takeaway Items
Reusable Water Bottles: Plastic water bottles are a huge menace. Instead of buying water every time you need to quench your thirst and throw the bottle as soon as you're done, buy a reusable water bottle. There are so many brands of eco-friendly water bottles made from glass and stainless steel. These bottles are BPA-free and non-toxic.
Related article: The Problem With Plastic Water Bottles
Glass Coffee Cup: Carrying a cup of coffee from home will not only save you money but also reduce your plastic waste. Even if you'd rather have your Starbucks coffee, bring your reusable coffee cup. JOCO cups are among the best reusable cups available. The cups are made from high quality, non-porous, borosilicate glass.
Compostable Cutlery and Bowls: Cut your plastic waste by using reusable cutlery for your takeaway meals instead of single-use plastic ones. If you find it inconvenient to carry cutlery from home, consider getting compostable ones. FirstChoice is a great option for biodegradable cutlery.
Reusable Straws: Plastic straws are beginning to become a thing of the past with many states banning them. Start using reusable stainless steel or bamboo straws whenever you buy a drink. Check out our full list of the best reusable straws you can consider buying.
Related article: Why are Straws Bad?
Cleaning & Laundry Products
Green Cleaning Products: While chemical-based cleaning products are a popular choice due to their ability to clean faster, they are also made with microplastics that are harmful to you, your family, pets, and the environment. Start using green cleaning products such as Seventh Generation, well known for cleaning products made using safe, non-toxic, and biodegradable ingredients.
Eco-Friendly Wash Cloths: Replace all your synthetic sponges with natural cleaning cloths and scrubbers. Natural cleaning cloths are not only made from natural biodegradable materials but also don't come in any plastic packaging. Skoy cotton and cellulose cloths are a great choice for eco-friendly cleaning cloths.
Wire and Wood Pegs for Clothes: Plastic pegs are harmful to the environment as well as flimsy and snap very easily. Use stainless steel or wood to air dry your clothes. These alternatives to plastic may be expensive but they last a lifetime. Lystaii 100pcs Utility Clips are a great choice for wire pegs. They are multi-purpose and can be used to hang your clothes, clip socks, seal bags.
Wood Hangers: Wood hangers are not only safe for the environment but also quite sturdy and won't break from carrying heavier sweaters. Perfecasa Grade A solid wood hangers are a good choice.
Personal Care Products
Bamboo Toothbrush: They may seem tiny but toothbrushes also add to the plastic waste pile up. Throw out your plastic toothbrush and start using recyclable bamboo toothbrushes. Wowe manufactures one of the best eco-friendly toothbrushes on the market. The toothbrush is stronger and cheaper than plastic toothbrushes. The bristles are BPA free.
Eco-Friendly Shampoo, Conditioner, and Lotion: Over 80 billion shampoo and conditioner plastic bottles are thrown out annually. Swap liquid shampoo and conditioner with bar ones. By buying one bar from Ethique you save three plastic bottles from ending up in a landfill. Bars are not only plastic-free but also last 2-5x longer than bottled alternatives.
Bamboo Safety Razor: Start using bamboo safety razors instead of the common disposable plastic razor. Bamboo razors have recyclable aluminum blades that are much easier to recycle and last longer than other types of blades.
Reusable Menstrual Cup: Say goodbye to disposable tampons and pads and say hello to reusable menstrual cups. The DivaCup has got to be one of the best‌ ‌menstrual‌ ‌cup‌ products available. It's made from 100% silicone, it's odor-free, comfortable, and offers 12 hours of protection.
Non-Toxic Makeup: Most make-up products contain micro-plastic. However, more brands are manufacturing an array of alternative plastic-free products. From lipsticks free of micro-plastic to wooden make-up brushes.
Related Article: Best Plastic-Free Makeup Brands
100% Pure is one of the best all-natural makeup brands. They create vegan cosmetics using natural ingredients such as high-performing antioxidants, naturally occurring vitamins, and essential oils.
Cloth Diapers: 20 billion disposable diapers are thrown in landfills throughout the US each year. If you have a diaper-wearing child, try using reusable cloth diapers that are safe for your child and the environment.
How to Reduce Plastic Use – 8 Tips
Interested in reducing the amount of plastic you use on a daily basis but not sure where to start? Here are eight easy ways to reduce plastic use :
Bring your own carryout food container: Do you love your takeout? Get it in a reusable food container instead of the single-use plastic containers.
Get items packed in boxes instead of plastic bottles and bags: when shopping, opt for items packaged in cardboard instead of plastic whenever possible. Cardboard can be recycled and biodegrades quicker and safer than plastic.
Return reusable containers: When you buy food items in plastic containers, bring them back for your next round of shopping for reuse. Reusing something is always better than recycling it.
Cut out plastic cutlery: When ordering food online, choose the option for not receiving plastic utensils. You simply need to check (or uncheck) a box. Better yet: Try cooking for yourself and skip takeout.
Buy foods in bulk: Some foods such as noodles, rice, and beans, bring you large savings in plastic waste when bought in bulk.
Use your reusable bag: You probably already have lots of reusable bags, but you keep forgetting them in your kitchen. The trick is to store a bag in everything you take with you—your purse, backpack, gym bag—and in your car.
Start recycling: Have you started recycling items around your home? If yes, are you doing it correctly? While most people know they should be recycling by now, even the best of us still don't always get it right. Turns out, people recycle only a fraction of the plastic waste we produce, and that's partly due to following poor recycling techniques.
Encourage others to consume less plastic: Get your family, friends, and co-workers to join you in reducing plastic waste and using alternatives to plastic. The more people recycle the more good we'll be doing to the environment.
Related article: Plastic Bag Pollution Facts
Doing your best to use alternatives to plastic is an easy way to reduce the amount of plastic you use in your daily life. Yes, it's not easy to say no to plastic but all you've got to do is try!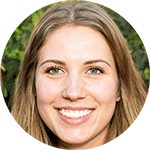 Jamie - Cofounder
Hi, I hope you enjoyed reading this article.
If you are looking for more ways to live an eco-conscious lifestyles, then check out our complete guide here.
Thanks for stopping by - Jamie