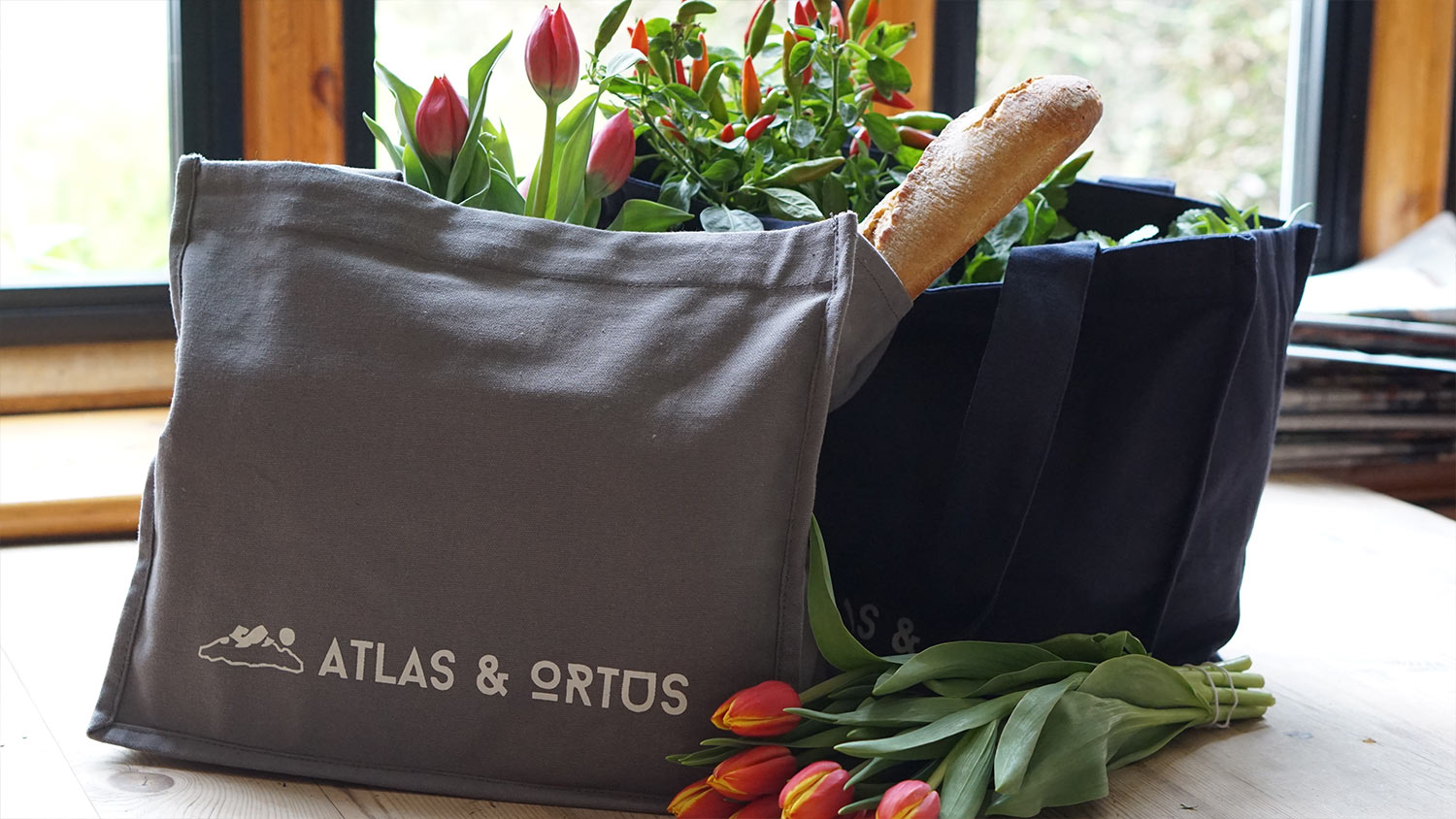 Did you know that the average American uses up to six shopping bags per week? That translates to a whopping 1.8 billion bags used and discarded in America every week. And do you know where all that trash lands? In a landfill, in the streets, and in the oceans.
It's about time we all started using reusable grocery bags and rid our environment of all this trash.
While they may be convenient to use, plastic bags take too much time to break down. A plastic bag can take from 15 to 1,000 years to break down. In addition, the cost of recycling plastic bags outweighs their value.
Making a switch to reusable bags is the smartest move you and I can make to reduce the impact of plastic bags on the environment. The best part is that being eco-conscious doesn't have to cost us much, thanks to many cheap options at your disposal.
Buy a couple of good quality reusable grocery bags and store them around your house, in your car, purse, and office so you never leave the house without one.
We have compiled the best reusable grocery bags that are both functional and stylish and of course environmentally friendly.
Our Reviews of the Best Reusable Grocery bags in 2020
CHECK ON AMAZON
The Baggu standard shopping bag is strong, durable, lightweight and super cute. This popular reusable bag is made with solid stitching and is sturdy making it the perfect bag if you're shopping for lots of groceries. The Baggu standard bag is foldable and comes with a separate storage pouch. You can choose from all kinds of colors and designs.
2. Best Reusable Tote Bag – Dalix
The Dalix Canvas Tote Bag is a large stylish, zippered cotton canvas tote bag. It's big enough to fit a lot of groceries. It's made from a thick, sturdy material and has a zipper to keep all your groceries inside the bag. The bag also has a convenient compartment that you can use for your wallet or keys. No need to carry an extra bag or purse!
3. Best Insulated Shopping Bag – Earthwise
Earthwise Insulated Grocery Bag is the best choice for carrying frozen grocery thanks to its double insulated walls. It will also keep your food or beverages hot. The bag is made with heavy-duty nylon material making it a long-lasting bag. It's also water and leak-proof, easy to clean and store.
4. Best Reusable Foldable Bag – Easy Fold Bag
Easy Fold Bag reusable bags are not only good for the environment but also quite convenient and beautiful. These bags are made from heavy-duty rip-stop nylon and are machine washable. You can easily fold and store them wherever you want.
5. Best Reusable Cotton Bag – Ecoright
EcoRight Cotton EcoFriendly tote bag is 100% eco-friendly and biodegradable. It's made of a blend of jute and cotton making it a tough reusable grocery bag. This everyday shopping bag is large and has a zip on top allowing you to close the bag nicely.
6. Best Canvas Grocery Bag – Colony Co. Waxed Canvas Grocery Bag
CHECK ON AMAZON
Colony Co. waxed canvas reusable shopping bags are durable, heavy-duty and stain-resistant bags. This reusable item has high-quality stitching and seam work and is built to last. The Colony Co bag is free of any animal-based materials such as leather or beeswax. It's great for any kind of shopping.
7. Best Reusable Mesh Bag – Baggu Mesh Shopping Tote
CHECK ON AMAZON
Baggu mesh shopping tote is a stylish eco-friendly bag for all your grocery shopping needs. The Baggu mesh tote bag is a mesh version of the Baggu standard shopping bag. The mesh makes the bag see through giving it a stylish and cool look. The beauty if the Baggu mesh grocery bag is that it doesn't stretch out, it holds its shape really well when you fill it up with groceries. It comes with a separate small zipper pouch to store the bag when folded.
8. Best Reusable Grocery Bags Bulk – BagPodz
CHECK ON AMAZON
BagPodz reusable produce bags are environmentally friendly and very convenient. They are easy to use and store. They come in a zippered pouch so simply pull out a bag at a time. They come out quickly like peas from a pod. You can carry the entire pouch to the grocery store and use as many bags as you need.
9. Best Heavy Duty Shopping Bags – Creative Green Life
CHECK ON AMAZON
Creative Green Life reusable grocery bags are premium heavy-duty bags with long handles (with metal rivets) and a reinforced bottom. They are strong and made to hold lots of groceries. These bags are foldable and collapsible making them easy to store and reuse.
10. Best Washable Reusable Shopping Bags – BeeGreen
BeeGreen reusable grocery bags come in an integrated square pouch for easy storage. A bag will also fold up to fit in your pocket or purse. You'll never leave your home without a bag! BeeGreen bags are made of 100% ripstop polyester cloth, a sturdy and lightweight material. They have a squared-off bottom which helps products stay in place.
11. Most Stylish Reusable Bag – Tandi Zippered Shoulder Tote Bag
Tandi Zippered Shoulder Tote Bag is a zippered bag with fashionable designs to choose from. This reusable bag has two compartments, one large one and a smaller one to separate your shopping as you wish. The Tandi bag is made of nylon and has a PVC cover over it for easy cleaning.
12. Best Collapsible Shopping Bag – CleverMade SnapBasket
CHECK ON AMAZON
CleverMade SnapBasket is a durable utility bag is ideal for grocery shopping as well as for sorting and organizing your laundry. The top is reinforced with a steel rim while the bottom has a rigid baseboard giving the bag a heavy-duty structure. The snap hinges inside of the bags make them pop-up quickly and fold completely flat making them easy to be store anywhere around your house without taking up space.
It's time to stop using your plastic grocery bags and say no to them at the checkout counter. Get one of these cheap reusable grocery bags and upgrade to something you'll want to keep around for years to come. And you know what? The environment will thank you for using reusable grocery bags!