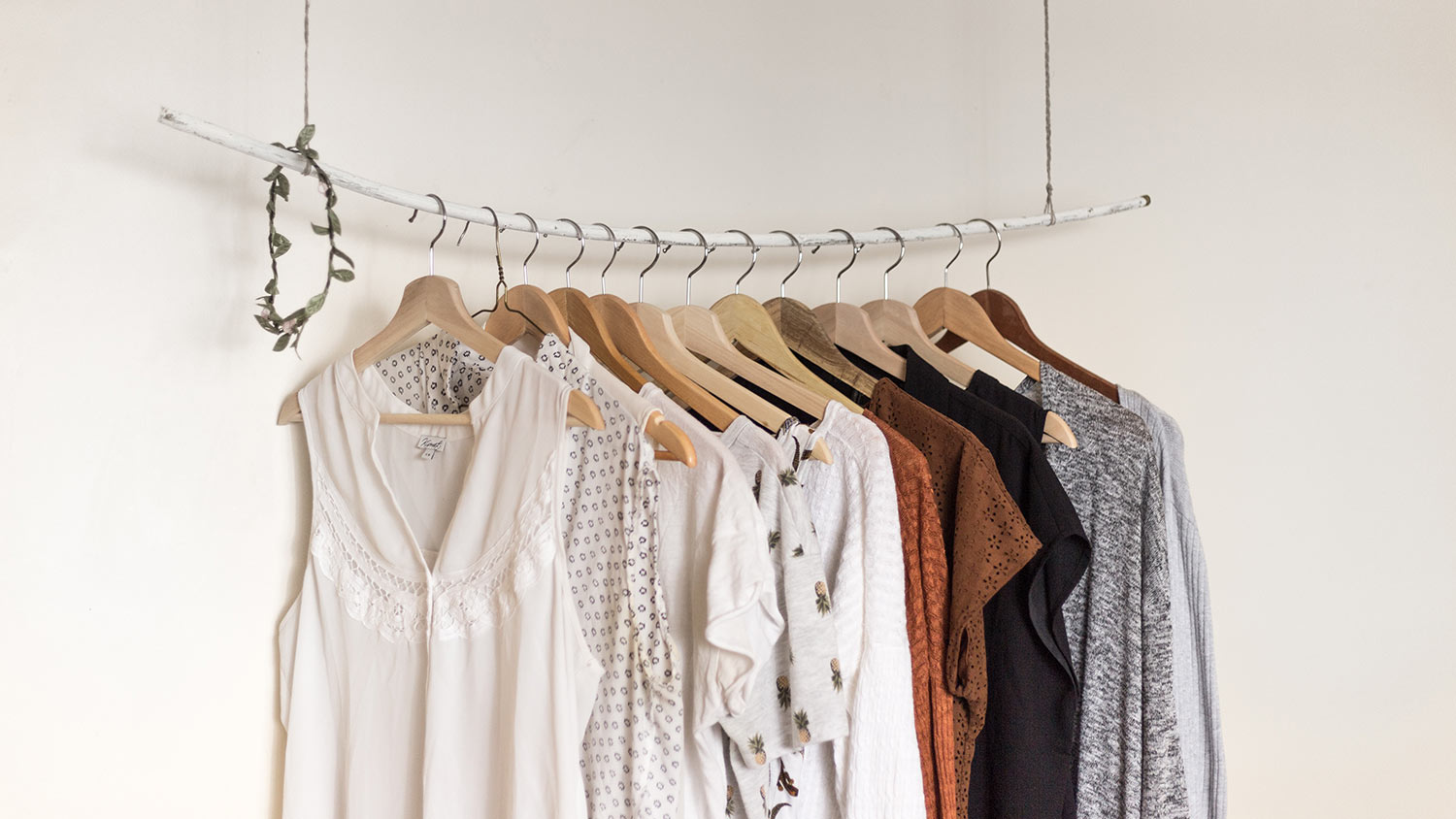 Did you know the clothes you bought last year produced on average 1.5 tonnes of carbon dioxide? That's equivalent to what 6000 cars produce. Yes, you contribute to environmental pollution with every piece of clothing that you buy. The fashion industry is one of the biggest polluters in the world and also a multi-billion industry thanks to the fast fashion model that makes you want to keep buying more and more clothes. Eighty billion pieces of clothing are consumed globally every year. Today there are so many fast fashion companies producing low-quality clothes that become unfashionable, wear out, lose shape easily to force you to keep buying new clothes. Clothes are being worn much less and discarded quicker than ever before. As a result, about 350,000 tonnes of used clothing goes to landfill. If you're keen on conserving the environment, then it's time to embrace the slow and sustainable fashion movement and supporting companies that produce sustainable products. Start buying your clothes from ethical clothing brands. Ethical clothing companies are conscious of the way they produce their garments. They use eco-friendly materials instead of polyester. Polyester uses near 70 million barrels to make it and takes more than 200 years to decompose. Such companies also care about the welfare of their workers and will practice fair trade and promote labour ethics.
25 Best Ethical Clothing Brands in 2020
If you're making the shift to a completely ethical wardrobe check out these top 25 ethical clothing brands that are affordable and whose quality and style is not compromised.
1. Everlane
Everlane is a clothing brand that lets you take the basics and turn them into bold fashion statements. This clothing company offers affordable clothes designed with a twist. You can easily dress up or dress down with their clothes. All Everlane clothes are ethically-made.
Check out: Everlane Clothing Review
2. PACT
PACT manufactures long-lasting fair trade clothing that is comfortable and flattering. Their clothing ranges from leggings to underwear, tees to hoodies. They have something for everyone in your family, toddler and baby included.
Read this: Pact Clothing Review
3. ThredUp
Looking to fill up your closet with new clothes without breaking the bank? Go to ThredUP. This online thrift store sells clothing at a nearly 90% off. Many of their clothes are by ethical clothing brands but at knockoff prices. They thoroughly examine every product to make sure it's in great condition before reselling.
4. People Tree
People Tree based in the Uk are the pioneers of Fair Trade and create beautiful clothing that's fashionable all year round. Their clothing is affordable and is made using fair trade practices and eco-friendly and organic fabrics.
5. Kotn
Kotn is well known for its soft, fine, and remarkably breathable and sustainable Egyptian cotton. The brand carries high quality classic white tees and nostalgic 90s sweatshirts that are comfortable enough for everyday wear. Kotn is dedicated to promoting fair and equal pay and safe working conditions.
6. Krochet Kids
When it comes to making a difference in the world, Krotchet Kids is at the forefront of providing life-changing job opportunities to women in need. They put employees ahead of profits. Each product is signed by hand so you know exactly who made it.
7. ABLE
ABLE sells beautiful denim and basics made by fairly-paid women from around the world. You know how sometimes it's hard to pick the right size when shopping online? ABLE knows this too well hence, offers free unlimited US shipping back and forth until you find the perfect fit.
8. Alternative Apparel
At Alternative Apparel, you'll find clothes that balance both style and simplicity. You will love their off-the-shoulder sweaters and ultra-comfy sweats! They use eco fabrics, recycled materials, and processes whenever possible to make all their pieces. They also ensure that workers receive fair pay and safe working conditions.
9. Thought Clothing
Based in the UK, Thought Clothing sells ethically made clothing that comes in unique colors and stunning styles. All their products are eco-friendly, organic and made from natural textiles such as wool, organic cotton, hemp, and reborn polyester. Their affordable pieces are perfect for work, a night out, or simply hanging out with friends.
10. Outdoor Voices
Outdoor Voices creates high-quality ethical activewear using sustainable technical fabrics such as recycled polyester and sustainably-produced Merino wool. If you're an outdoor activity person, you will love their durable and sustainable athletic essentials.
11. Reformation
Reformation is a company that really embraces the sustainable lifestyle. They offer year-long stylish on-trend pieces that are made from sustainable and upcycled materials only. Each item carries a detailed description of its environmental footprint. The company also promotes a fair wage environment.
12. United by Blue
Another great brand for the outdoors lover. United by Blue creates durable affordable ethical clothing for outdoor activities. Besides creating ethical clothing, they are conscious of the environment and help clean up trash in the world's oceans and waterways.
13. Outerknown
Outerknown has timeless clothing that you can wear any season of the year. They have lovely pieces for both men and women made with the environment in mind. The brand works with global partners who offer fair wages and practice sustainable production.
14. Vetta
Vetta sells responsibly made long-lasting clothing that you'll be wearing years to come. All of their clothes are produced responsibly from deadstock and sustainable materials. To give you the perfect look without spending too much, you can buy a long-lasting capsule collection of five pieces that translate into more than 30 outfits. Or, you can choose to buy pieces individually and build a custom wardrobe you'll love forever.
15. Cuyana
Do you believe fewer is better? Then make Cuyana your go-to clothes store. Cuyana focuses on manufacturing elegant and long-lasting capsule pieces. Every piece is made from high-quality ethical materials. Got clothing in your wardrobe that you no longer wear? Join Cuyana's Lean Closet initiative and donate it to women in need in exchange for credit towards your next Cuyana purchase.
16. Eileen Fisher
Eileen Fisher is an industry leader in affordable sustainable clothing. The company is working towards making its clothing from 100% organic cotton and linen fibers and responsible dyes. They also hope to employ carbon positive operations and a no-waste facility. Besides that, they practice size inclusivity. Their sizes range from XXS to 3X.
17. Boden
Boden provides you with eco-friendly clothing options best for the entire family. From men's chinos to baby occasion wear, as well as women's dresses for work, beach, and everything in between. The company promotes fair trade in all their factories located around the world.
18. Naadam
Naadam features ethically produced cashmere goods at an affordable price. Naadam's ultra-soft cashmere is hand brushed from the goats and is Cradle-to-Cradle certified. This ensures the people and resources involved in production are well protected.
19. Patagonia
Patagonia was one of the earliest sustainable clothing brands in the activewear fashion industry. Their clothes are made from recycled materials and organic cotton. Patagonia works with Fair Trade Certified factories only in a bid to promote labour ethics.
20. Monsoon
Important occasions in your life will call for a special outfit. Monsoon specialises in sustainable and ethical clothing for special occasions. From wedding dresses to affordable bridesmaid, flower girl, and ring bearer pieces, to party dresses, Monsoon has them all.
21. KowTow
This brand is home to elegant and timeless womenswear made from organic, fair trade cotton and non-toxic GOTS approved dyes. KowTow runs SA8000 approved factories and has a no animal products policy.
22. Amour Vert
Amour Vert produces sustainable clothing made from organic cotton, Tencel and recycled polyester. To further conserve the environment. The brand plants a tree for every t-shirt they sell.
23. Boody
Boody is a green and ethical brand that makes its clothing from organically grown bamboo. Boody uses recycled packaging, supports 1% For The Planet movement and is Oeko Tex Standard 100 certified.
24. Nudie Jeans
Nudie Jeans is one of the best ethical fashion brands when it comes to eco-friendly denim. The brand uses a high-proportion of eco-friendly GOTS certified cotton. The amount of chemicals water and wastewater used in making their denim is very limited to save water.
Related article: Best Sustainable Jean Brands
25. Etiko
Etiko produces organic, eco-friendly clothing. The brand utilises ILO principles rates and ensures fair labour conditions in its production process. Etiko is also entirely GOTS certified. As consumers, we have become increasingly conscious about our purchases and we care about the people involved in the making of our clothes and goods. Choosing sustainable fashion brands ensures that we promote these values in the fashion industry. Buy less high-quality clothing from ethical clothing brands to reduce the need to buy more. We all should be moving towards a more zero waste lifestyle. We can do this by  consuming less fashion to reduce wasteful shopping habits as well as our carbon footprint.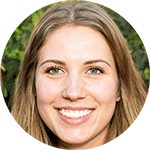 Jamie - Cofounder
Hi, I hope you enjoyed reading this article.
If you are looking for more ways to live an eco-conscious lifestyles, then check out our complete guide here.
Thanks for stopping by - Jamie