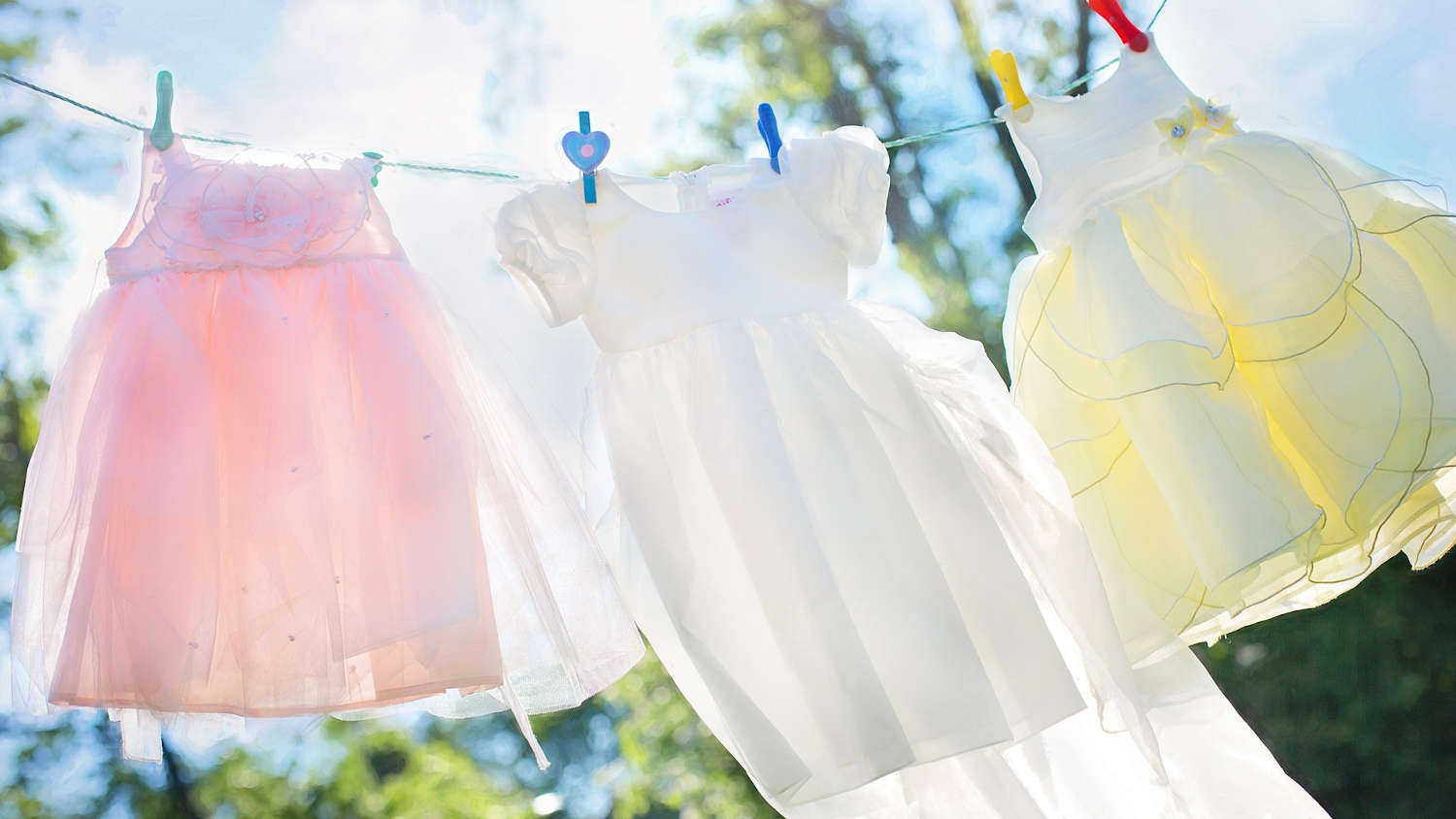 Struggling with stubborn stains? Feel like you need an even stronger laundry detergent? Well here's the thing, you don't need more chemicals. The best natural laundry detergent will do an amazing job of removing stubborn stains without affecting the environment.
Chemical-based laundry soaps aren't your best bet. Yes, they may clean your clothes but will do more harm than good. Such soaps are harsh to your skin as well as to the environment.
Using natural detergents is not only safe for your family but for the planet too. There are some pretty good brands that will match the thorough cleaning of chemical-based detergents.
Here's a list of the 10 best natural laundry detergents that will do the work without affecting the environment.
Our Reviews of the Best Natural Laundry Detergent
1. Best natural laundry detergent overall – Mrs. Meyer's Clean Day
CHECK CURRENT PRICE
Mrs. Meyers 64 load is our choice of best all-natural laundry detergent. The laundry detergent contains a 2x concentrated formula made with 97 percent of naturally-derived ingredients. The detergent is also biodegradable and HE compatible, making it compatible with almost any washing machine.
This detergent is free of phthalates, chlorine, formaldehyde, artificial colors, parabens, animal-derived ingredients, MEA, DEA, and optical brighteners. The bottle comes in 25% post-consumer recycled packaging making it even more eco-friendly. On top of that, Mrs. Meyer's detergent has a pleasant honeysuckle scent that you will love.
2. Best all-natural laundry detergent for babies – The Honest Company
Babies have sensitive skin and you can never be too careful. You want to use a detergent that is free of harsh chemicals to keep your baby's skin protected.
The Honest Company detergent is specially designed for sensitive skin and is tested by dermatologists. It's also very effective in dealing with baby formula stains, poop stains, and any other tough to remove skills without leaving any kind of chemical residue.
3. Best natural laundry powder – Charlie's Soap
If you prefer powder detergent to liquid, Charlie's Soap is a perfect choice. This eco-friendly laundry detergent goes a long way as you just need a tablespoon of powder to your washing machine and you'll have an odor and stain-free, and soft laundry in no time.
Charlie's Soap is non-toxic, biodegradable and safe for the environment.
4. Best liquid laundry detergent – Biokleen Concentrated Liquid
For the liquid laundry detergent lovers, Biokleen concentrated liquid is economical and offers three times the power of conventional detergents. The concentrate is made using an eco-friendly formula derived from plant-based ingredients.
The detergent doesn't contain artificial colors, fragrances or preservatives. It's also free of petroleum solvents, chlorine, phosphates, metasilicate, or any of the other toxic ingredients that may be found in other laundry detergents. This makes this detergent safe for your clothes, skin and the environment too.
5. Best smelling natural laundry detergent – Indigo Wild Zum Clean
Want your clothes smelling nice? Use Indigo Wild Zum Clean. This natural laundry detergent is made from pure essential oils that deliver a dose of aromatherapy in addition to clean laundry.
The detergent comes in sweet-smelling scents like frankincense and myrrh, sea salt and sweet orange.
It's free of parabens, phosphates, petrochemicals or sulfates. Instead, it's made from natural ingredients such as coconut oil, baking soda, vegetable glycerin, and borax.
6. Best unscented laundry detergent – Seventh Generation (Free & Clear)
If you prefer scent-free laundry detergent, go for Seventh Generation Free & Clear option. Besides being unscented, this detergent is economical and goes a long way. It will green clean 53 loads of laundry with one, 40-ounce container and will still clean tough stains like grass, tomato sauce, and chocolate.
Seventh Generation is well-known for their environmentally friendly products. This detergent is proof of that, made from renewable, plant-based ingredients with no dyes, synthetic fragrances included. The company also does not test the detergent on animals.
7. Best natural laundry detergent pods – Grab Green Natural 3 in 1
Grab Green natural laundry detergent a really good environmentally friendly laundry detergent that comes in the form of pods. The pods are naturally-derived and made with a non-toxic, concentrated powder formula that contains zero phosphates, chlorine and harmful dyes.
Though tiny, these pods are very effective in removing stains and brightening clothes. Place the pods seamlessly in your washer to give your clothes a brilliant clean.
8. Best vegan laundry detergent – Nellie's
Try out Nellie's if you're vegan and want only the best eco-friendly laundry detergent. This vegan laundry detergent will not leave any residue on your clothes and is free of phosphates, chlorine, and fragrance.
9. Best laundry detergent with recyclable packaging – Molly's Suds
Designed for chemically sensitive people or those with sensitive skin, this powder can pretreat stains before washing, and it gives you a low-suds, natural, and effective clean as laundry detergent. The powder also includes a one-tablespoon scoop for easy use. I recycle the bag it comes in with my grocery plastic bags.
10. Best biodegradable laundry detergent- Dreambly Laundry Sheet
Nothing makes a better green laundry detergent than a biodegradable one. Dreambly laundry sheet is an all-in-one laundry gem that will replace all those bottles in your laundry room. One sheet is a detergent, stain remover, fabric softener, whitener, brightener, and static remover.
The sheets are made with all-natural ingredients and are biodegradable. They have a light clean lemon sage scent, suitable for people who prefer unscented laundry detergent.
By using any of these best natural laundry detergents you won't have to worry about causing any harm to your skin, clothes, or the environment and better yet, you will have stain-free clothes!