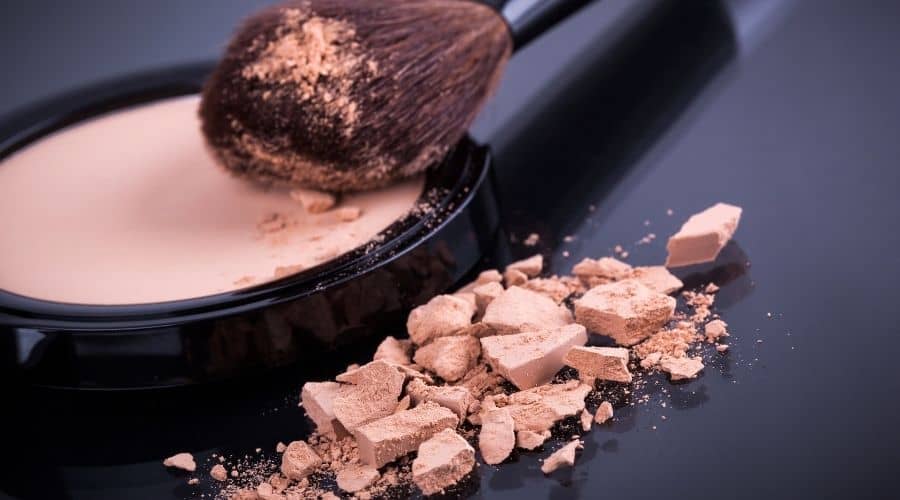 Chances are you apply a foundation day in and day out, all over your face. How about minimizing your exposure to any potentially questionable chemicals by using a natural foundation?
The best natural foundation will often contain natural ingredients that soothe and hydrate your skin while giving you an all-natural finish.
Fortunately, there are many incredible natural foundations in the market now than before, touting a wide array of coverage levels, finishes, and textures.
Also, since you're all about looking good naturally, make sure to check out our recommendations for best natural eyeshadows & best natural nail polish.
Best Organic & Natural Foundation Brands
These 10 organic makeup brands offer a wide range of shades, come in powder, cream, or liquid form, and are made from natural ingredients.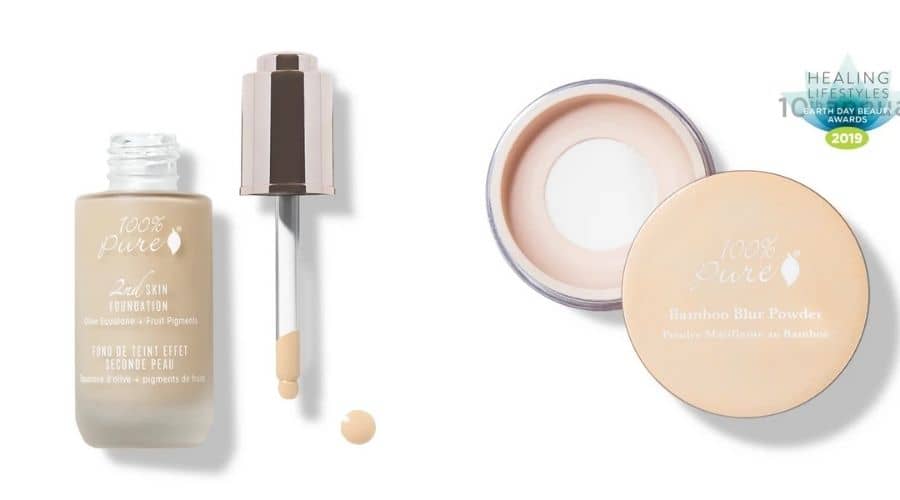 100% PURE is well-known for its variety of vegan formulas for every type of skin. Their foundations are no different. The foundations contain natural fruit and vegetable ingredients like avocado seed oil, pomegranates, and bamboo so they leave your skin feeling supple and smooth throughout the day.
They also contain organic aloe juice, a superstar ingredient that soothes and hydrates your skin. The aloe juice also makes the foundations light, spreadable, and refreshing. Additionally, they contain zero preservatives or synthetic dyes making them healthy, good for your skin, and cruelty-free.
100% PURE range of foundations include tinted moisturizers colored from peach and cocoa pigments, a full-coverage liquid foundation infused with anti-aging superfruits, a do-it-all BB cream formula, and a powder foundation makeup with skin purifying eucalyptus. The foundations also come in a variety of different finishes: dewey, satin, or matte. Our foundations.
Based in: California, USA. Ships internationally.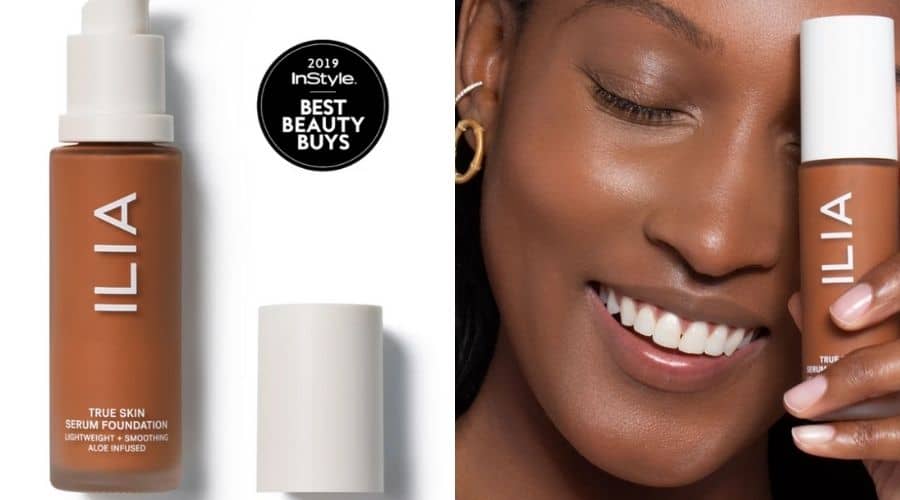 ILIA understands quite well that our skin absorbs nearly everything we put on it. They, therefore, make sure their products contain healthy ingredients that provide our skin with the calm nourishment it needs. The best part is that they're formulated to make your skin look like skin.
ILIA foundations contain a blend of organic aloe leaf juice, plant-based squalane, and jojoba seed oil. The blend soothes irritations and tames redness as well as gives your skin a more even tone by minimizing pores and blurring imperfections. This leaves you with a velvety finish.
All ILIA formulas are cruelty-free and are made without talc, parabens, phthalates, petrolatum, mineral oil, synthetic fragrance, BHA/BHT, propylene glycol, PEG's, D4, D5, D6, and chemical screens.
Based in: Laguna Beach, California, USA. Ships internationally.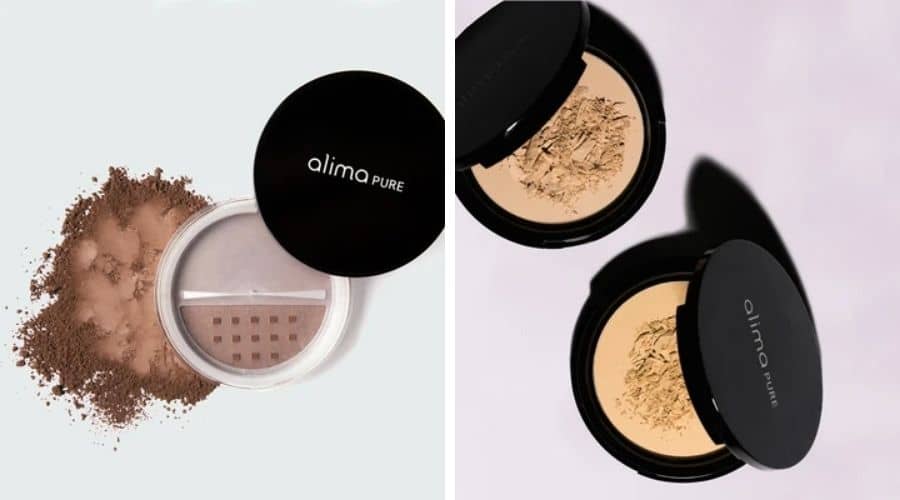 Alima Pure foundations are formulated using sage water, chamomile flower extract, and shea butter, and are perfect for every skin tone. These soothing, skin-loving ingredients will enhance your natural skin and help your complexion to look like it does on its best day, every day.
You can choose from velvety, satin, or true skin foundation and concealer formula for your desired finish. These products glide on for a smooth finish and on-the-go application.
Alima Pure is a certified B Corp and it produces natural and organic makeup while being 100% carbon-neutral. It encourages sustainability and thus offers refills and samples to minimize the use of water.
Based in: Oregon, USA. Ships internationally.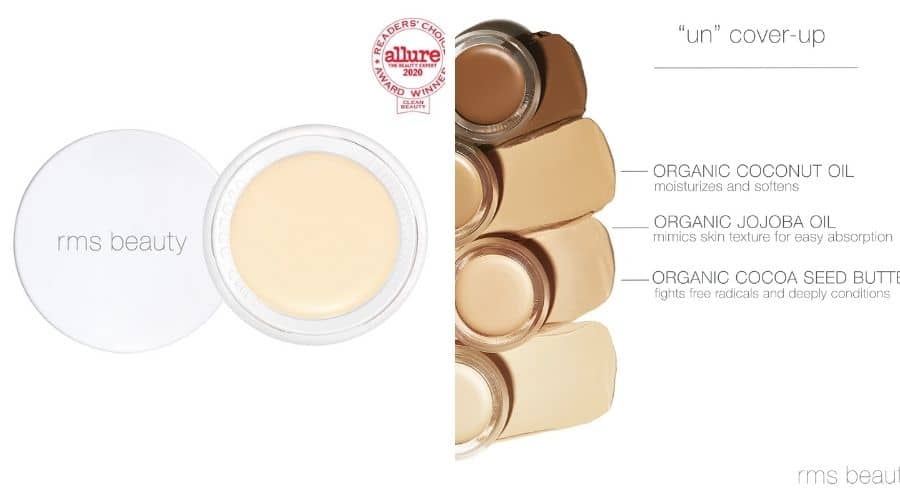 RMS Beauty organic foundation is one of the best-selling natural makeup products out there. This dual-purpose complexion perfector is creamy, rich, and melts seamlessly into your skin, whether you're using it as a strategic concealer or an all-over base. The foundation contains jojoba oil, wildcrafted buriti oil, organic coconut oil, and RMS 9 adaptogenic herbs.
This lightweight concentrated cream covers under eye and hides redness and imperfections leaving you with a buildable, natural finish. The creamy foundation uses auto-adjusting minerals to cover with pigment instead of weight.
You can buff on the foundation for a sheer look or press into your skin for full, imperceptible coverage that never dries out or settles in your pores.
Based in: Charleston, South Carolina, USA. Ships internationally.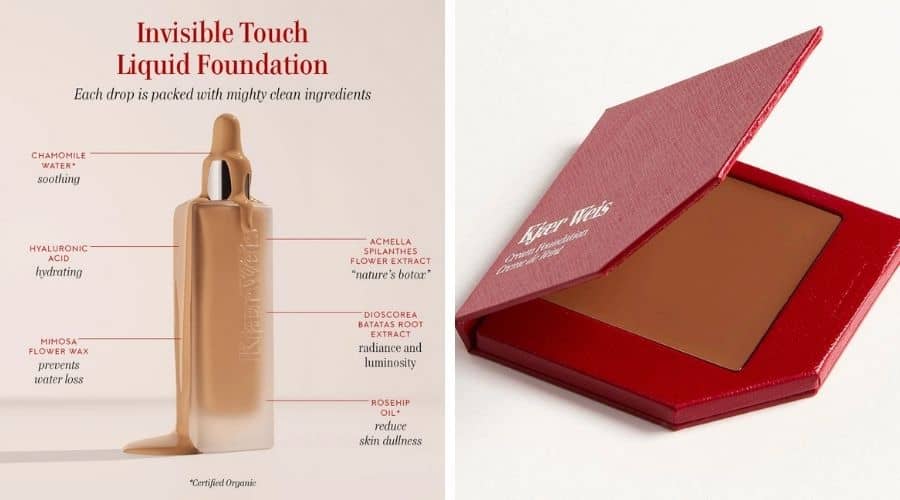 Kjaer Weis products are produced in Italy and packaged beautifully in metallic cases. The foundation contains blends of jojoba seed, coconut, and sweet almond seed oils. This blend of oils helps fight signs of aging and naturally promotes skin elasticity. This certified organic formula is not only squeaky clean, but it's also downright awesome.
This natural foundation is both creamy and blendable and comes in a semi-matte finish in 16 simply stunning shades.
To promote reuse and sustainability, Kjaer Weis offers refills for your existing compact making it a truly all beauty, no waste natural foundation brand.
Based in: New York, USA. Ships internationally.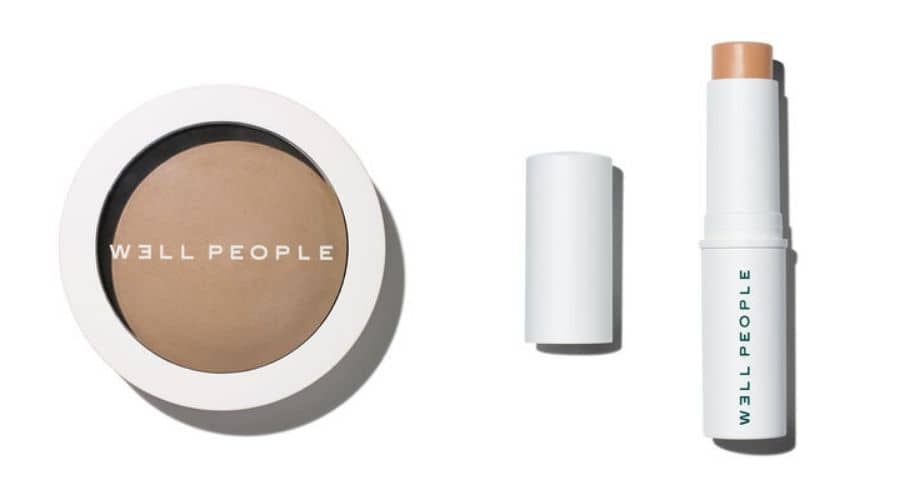 W3LL PEOPLE is the brand to go for 100% natural and organic foundation. The foundation is made in small batches that result in richly pigmented formulas created using plant-based ingredients such as organic chamomile, aloe, and zinc.
The foundation is ideal for spot correction as well as full coverage. This versatile, nontoxic foundation comes in ten unique shades for a natural and flawless complexion.
Based in: Austin, Texas, US. Ships in the US only.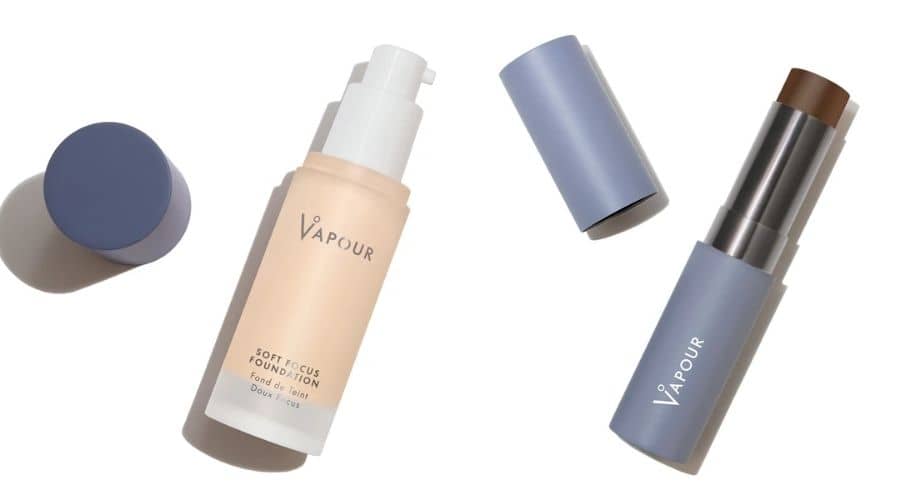 Vapour Organic Beauty is continuously gaining popularity as a reliable organic makeup and beauty brand. The brand's foundation is made using 100% all-natural products and mineral pigments.
The foundation contains heavy-hitting hydrators such as shea butter, jojoba oil, and sunflower seed oil resulting in a rich and creamy texture that glides seamlessly across the skin.
This formula enhances your natural glow without feeling heavy or irritable. It's also a great foundation for sensitive skin. The Vapour Organic Beauty foundation comes in 19 shades that you'll love.
The foundation is so easy to apply, you can actually blend it in well using just your fingertips, no brush or sponge required. This makes it the perfect on-the-go foundation.
Based in: Taos, New Mexico, US. Ships internationally.
Aveda foundation is versatile and can be used dry (for full coverage) or wet (for sheer to medium color). The foundation is great for balancing skin tone and delivering pigment hence blurring imperfections and maximizing your inner glow.
This paraben-free foundation is infused with energizing minerals. It is also talc-free and non-acnegenic. Better yet, it comes packaged in 100% a post-consumer recycled (PCR) clamshell and paper sleeve.
Based in: Blaine, Minnesota, United States.
Au Naturale Cosmetics has been changing the cosmetics industry since 2011 by promoting the use of safe and natural ingredients for its beauty products. The brand's foundations are 100% natural, cruelty-free, vegan, and come in 15 shades. Additionally, they don't contain any fillers, parabens, talc, or synthetic fragrances.
Get a flawless all-natural look by pairing the foundation with the creme concealer and the pore-minimizing finishing powder. These products are formulated to make you look and feel as if you're wearing nothing at all.
You can easily achieve the level of coverage you desire using Au Naturale's creme and powder formulas. Whether you just want to even out your skin tone or cover blemishes these products are up to the task.
Based in: Green Bay, Wisconsin, USA. Ships worldwide.
More All Natural & Organic Foundation Brands
10. Kosas – Kosa's foundation is deeply hydrating and provides medium coverage. It's formulated using three types of mineral pigment and six active botanical oils including avocado, red raspberry, and meadowfoam.
11. Juice Beauty – Juice beauty foundations are made with certified organic ingredients in the USA and come in sustainable packaging.
Benefits of Using a Natural Foundation
A natural foundation makes sure that your skin is not exposed to harmful chemicals and irritating ingredients like parabens, phthalates, fragrances, and mineral oil. This is because it's often based on oils and butter. So instead of harming, it nourishes and protects your skin.
Organic foundations also don't contain PEGs (Polyethylene glycols). These are petroleum-based compounds that are popularly used in traditional liquid foundations. PEGs can cause contamination with 1,4-dioxane and ethylene oxide, both of which are known carcinogens.
Using a clean foundation also affirms your desire to use clean makeup for an authentic all-natural skincare routine.
Looking to stock up on more organic makeup products? Check out these 15 organic and toxic free makeup brands.


  Stella - Writer
Stella is a writer and mother from Thika, Kenya.
Her love for nature and the beautiful Kenyan outdoors has inspired Stella to consciously make an effort to lead a more sustainable, eco-friendly lifestyle.