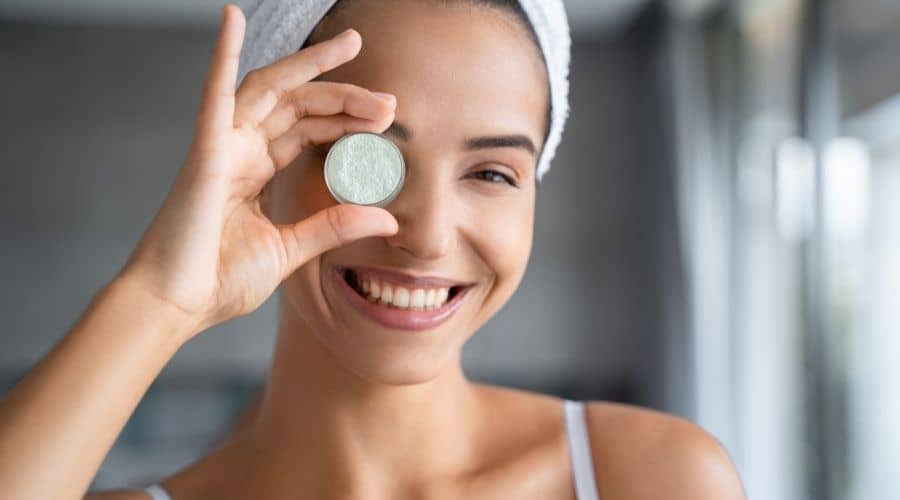 Our eyes are prone to many issues—from puffiness to dark circles to tender skin—especially as we grow older or get busier. It's normal to assume that you need treatments with strong chemicals to have nourished, hydrated skin. But no, you can have the same, if not better, results with a good natural eye cream.
Natural eye creams contain organic ingredients such as rosehip oil, aloe juice, and algae, that will take good care of your skin safely and naturally.
If you enjoy this article make sure you check out our picks for best organic face moisturizer
Best Organic & Natural Eye Creams
Here are 13 of the best natural eye creams that are sure to revive your eyes naturally and safely: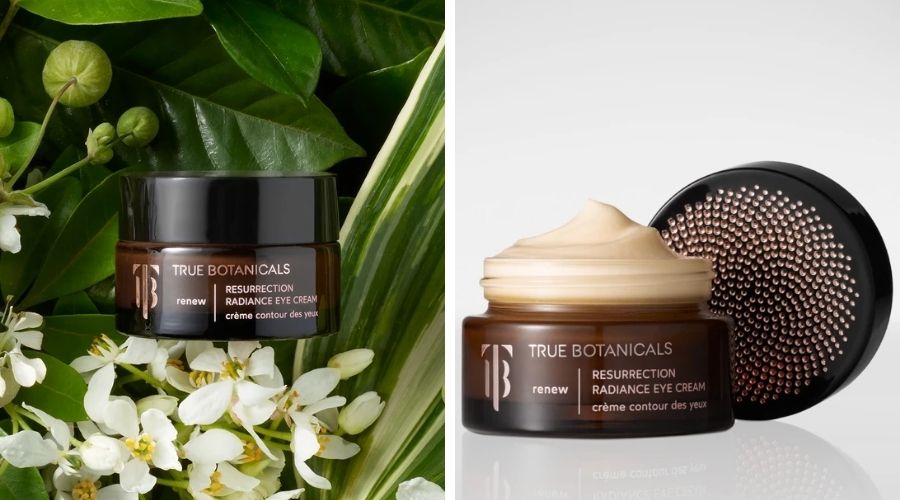 True Botanical Resurrection Radiance Eye Cream is a gentle way to remove dark circles and reduce puffiness around your eyes. This cream features a bioactive moisture retention complex from the resurrection plant that helps intensely moisturize and dramatically reduce the appearance of dark circles, fine lines, and wrinkles.
This natural eye cream for wrinkles is also infused with a unique tree bark extract that deals directly with the root cause of dark circles. It also contains antioxidant-rich turmeric, coffee, and licorice extracts that help to depuff and brighten the whole eye area. With this cream, you will have youthful-looking, radiant eyes in no time.
True Botanical's organic eye cream is made from natural ingredients only and doesn't contain silicones, waxes, and even shimmers.
Based in: San Francisco, USA. Ships internationally.
100% Pure Coffee Bean Caffeine Eye Cream is an effective eye cream to incorporate into your morning routine. This cream contains an awesome combination of coffee beans and green tea leaves that can wake up anyone from a sleep state.
This cream is effective in reducing eye puffiness with continued use and will improve your skin's hydration. The combination of vitamin E and rosehip oil will give you a moisturized eye area.
While this eye cream is not organic, it's vegan and cruelty-free. The company doesn't use any animal products as ingredients, nor test on animals.
Based in: California, USA. Ships internationally.
Osea Firming Eye Cream is the best when it comes to dealing with signs of aging. The cream has a high-performance hydrator that delivers anti-aging benefits to sensitive eyes and lip areas.
The organic eye cream contains squalane that does a great job to plump and firm the eye contours. It also reduces the appearance of lines around the eyes and lips. The cream also contains mineral peptides that work as antioxidants to deliver nutrients and additional anti-aging benefits.
The cream smells clean, is very hydrating, and the ingredients are top of the line and natural. Your skin will get smoother and the texture will be firmer.
Based in: California, United States. Ships internationally.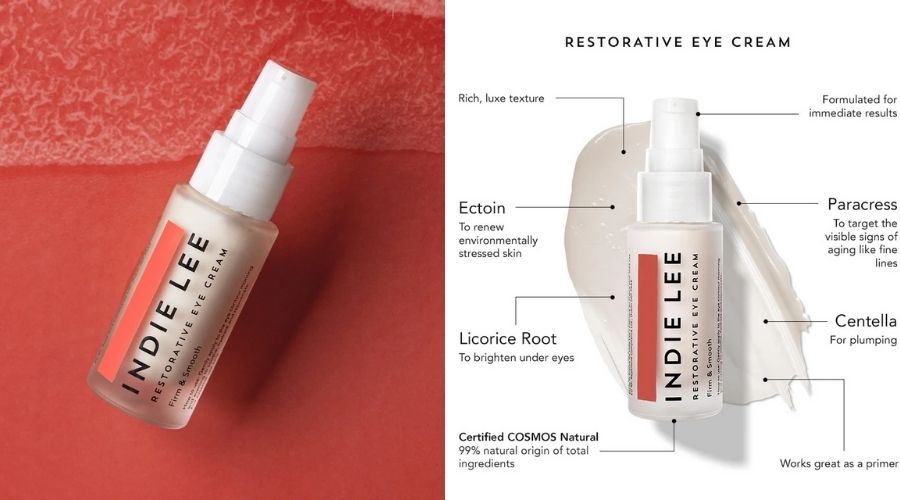 If you're looking for the best natural eye cream for dark circles, Indie Lee Restorative Eye Care is it. This powerful eye cream will give you immediate results.
The cream contains ectoin, antioxidant Centella lef, and paracress extracts that help strengthen, protect and diminish the visible signs of aging. Additionally, conditioning algae and licorice root promote brighter, plumper, more youthful-looking skin.
A small portion of the cream goes a long way so the bottle will last you months. The cream absorbs well, it's not heavy or greasy, and doesn't cause milia.
The cream doesn't have dangerous ingredients such as parabens, mineral oil, sulfate-based detergents, synthetic fragrance, petroleum-based ingredients, phthalates, phenoxyethanol, formaldehyde, and GMO ingredients.
Based in: New York, USA. Ships to the US and Canada only.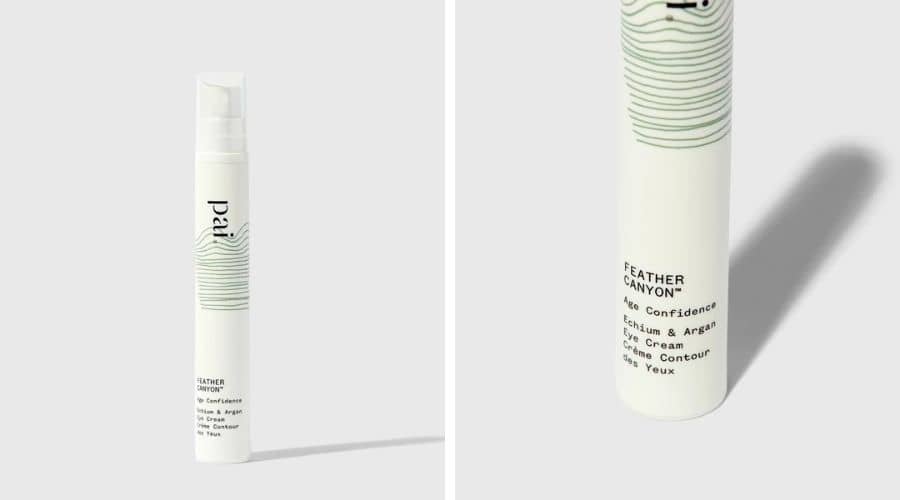 Pai Echium & Argan Eye Cream is a feather-light cream for sensitive eyes. It hydrates without overloading the skin. Essentially, it will give you results, not reactions.
The cream is rich in essential fatty acids helping to improve the appearance of fine lines and keep the delicate eye area hydrated and plumped.
The cream contains smooth, soothing Echium Oil, and Feather Canyon's fatty acid-filled formula that soothes irritation making it perfect even for sensitive skin. The cream will also hydrate your skin so makeup stays put.
Based in: California, USA. Ships internationally to Canada, United Kingdom, and Europe.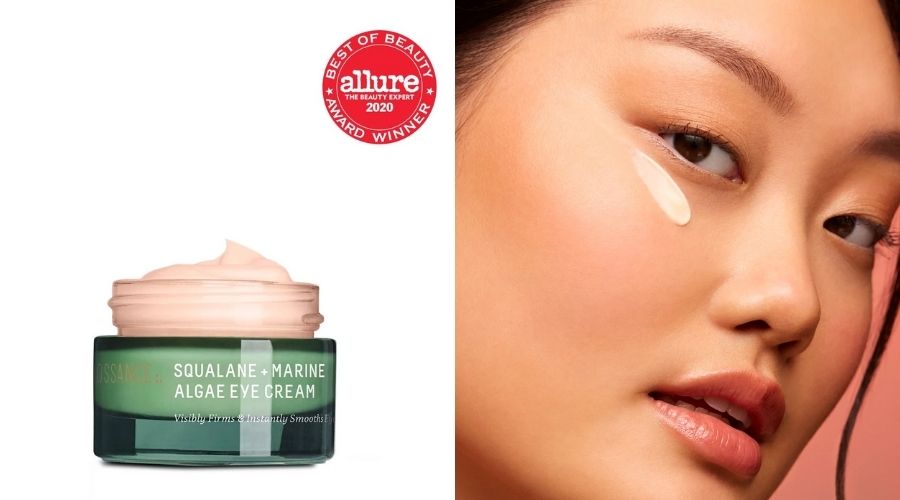 Biossance's Squalane + Marine Algae Eye Cream is one of the best organic eye creams loved for its ability to visibly improve complexion in no time. It doesn't irritate sensitive eyes and works perfectly under makeup.
This EWG-approved formula uses squalane sourced from renewable sugarcane, pink marine algae, and paracress extract, and is developed in a Green Lab Platinum Certified facility. This combination leaves you with a lifted look and also reduces the appearance of fine lines and wrinkles.
Based in: California, United States. Ships internationally.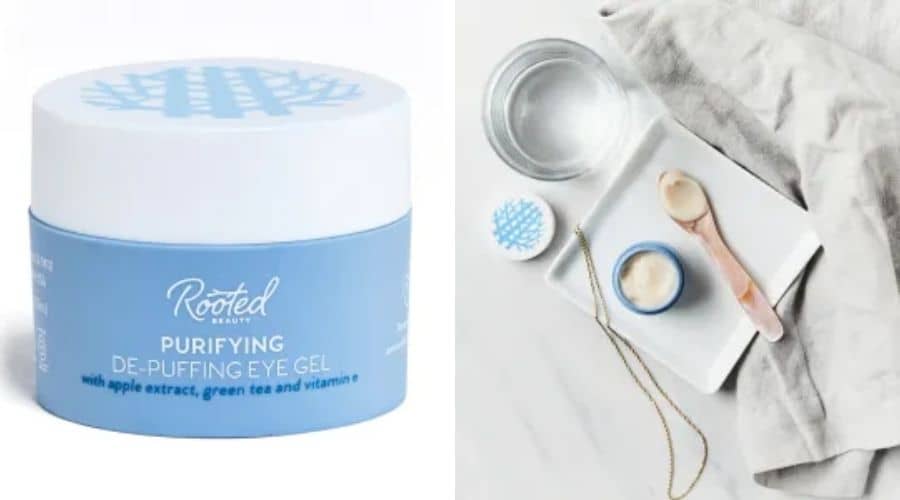 Rooted Purifying De-Puffing Eye Gel will hydrate, relax and lift your eyes instantly. The cream contains nourishing, natural ingredients including apple extract and green tea that help to reduce dark circles and puffiness. Added vitamin E and the R7 Complex (Rooted Beauty's signature blend of seven antioxidant-rich root extracts) help reduce any fine lines or wrinkles while also helping to protect against free-radical damage.
The gel doesn't contain any parabens, phthalates, sulfates, silicones, and synthetic fragrance. It's easy to put on, and a little goes a long way. You will love how this product smells and feels. It's super moisturizing, nourishing, and natural in so many ways.
For more sustainability, Rooted Beauty packaging is made with up to 82% post-consumer recycled material!
Based in: California, USA. Ships to the contiguous US only.
Tata Harper's Restorative Eye Crème is a super-hydrating, multi-correctional formula made with 30 high-performance 100% natural botanical ingredients.
The cream contains olive oil, lavender, and mango perfect for plumping, hydrating, and de-puffing your eyes in just a few weeks. This is the cream that will help beat early signs of aging and leave you with a youthful look.
This cream is ethically formulated, handcrafted, and packaged in Vermont, using eco-friendly practices. It's also COSMOS NATURAL certified by Ecocert Greenlife according to COSMOS Standard.
Based in: Vermont, USA. Ships internationally.
Beauty by Earth Earth Coffee Bean Eye Cream is a powerful counteractive agent against puffiness created using the perfect blend of coffee, aloe vera, cucumber, pineapple, sea buckthorn, and cranberry.
This is one of the best organic eye creams that will take your eyes from sleepy to stunning instantly. The coffee extracts will gently nourish the delicate skin around your eyes, leaving you looking bright and awake.
The caffeine in the cream works by drawing out water, soothing your skin, and getting rid of puffiness. The oil extracted from coffee beans, on the other hand, is also full of essential fatty acids, which help keep skin looking youthful.
The cream also has shea butter that's full of vitamins and fatty acids. It softens, conditions, and moisturizes skin all while combating inflammation.
Based in: Texas, United States. Ships internationally.
Eminence Organic Hibiscus Ultra-Lift Eye Cream is loaded with hibiscus, ice wine extract, caffeine, botanical peptides, and green algae that work together to aid the skin's overall health.
Additionally, the cream contains Advanced Instant Lift fX eye treatment that rapidly de-puffs tired eyes, smooths wrinkles, and minimizes the appearance of dark under-eye circles.
The cream comes with a cool metal ball applicator that rolls on the product. The cooling, stainless steel rollerball applicator massages the product into the areas around the eye making them tighten and lift the skin instantly.
Based in: Vancouver, Canada. Ships in Canada and the US only.
More Natural Organic Eye Creams
11. Sahajan Radiance Eye Cream – This eye cream contains an ayurvedic blend of antioxidant-rich Neem oil and niacinamide that defends against dark circles and the appearance of fine lines.
12. Juice Beauty Smoothing Eye Concentrate – This natural eye cream is especially great for people with sensitive skin. It contains organic grape and carrot juices, aloe, and sunflower, and jojoba seed oils that give you brightened eyes.
13. Tula Skin Care Glow Get It Cooling Brightening Eye Balm – This eye cream contains caffeine, aloe vera, watermelon, and blueberry extract that give your skin hydration and antioxidant protection.
Good natural eye cream is the secret weapon you need to bring your puffy eyes back to life. With these top best organic eye creams you can be sure to find one that your eyes will love!
Want a truly eco-friendly skincare routine? Check out our recommendations for natural skin care products and best organic face oils.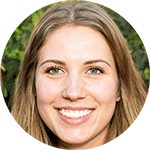 Jamie - Cofounder
Hi, I hope you enjoyed reading this article.
If you are looking for more ways to live an eco-conscious lifestyles, then check out our complete guide here.
Thanks for stopping by - Jamie