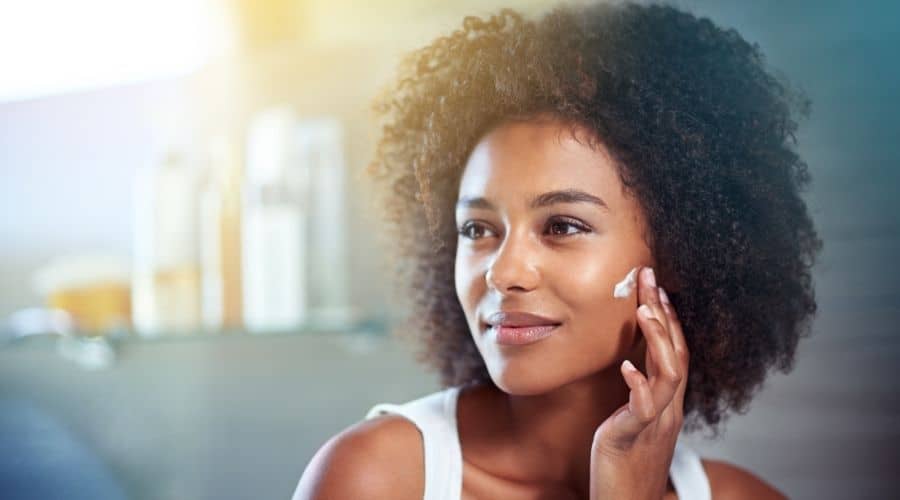 Taking care of your skin is vital to looking and feeling your best. But when it comes to choosing skin care you want to pick a product that won't harm you. Further, if you're in the pursuit of living an eco-friendly lifestyle, you may want to use products that are also kind on the planet.
Organic skin care products are good for you and don't hurt the planet in the bargain. These products combine essential vitamins, botanicals, and minerals that heal and restore our skin—without harming our planet.
But with so many skin care brands around, how do you know which products to trust? We've put together this list of our top picks for the best natural skin care brands.
15 Best Natural & Organic Skin Care Brands
These 15 natural skincare brands feature products that are eco-friendly and safe for you and the environment.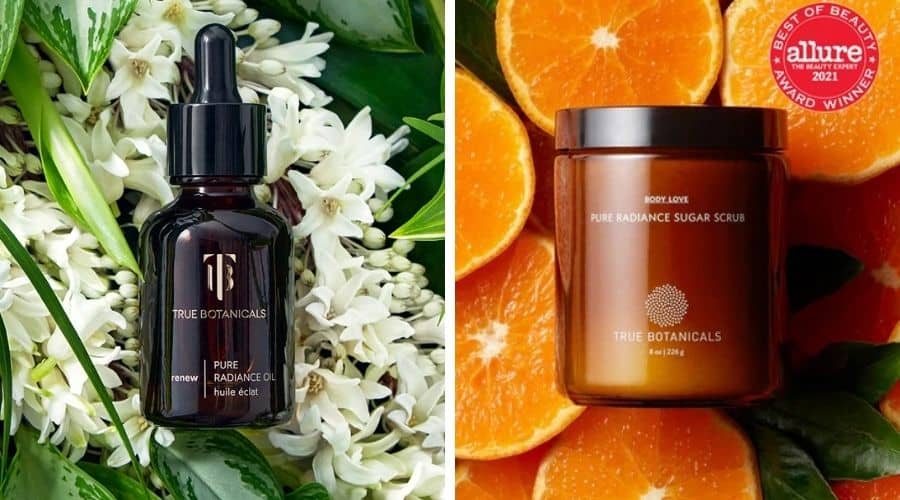 True Botanicals uses nature's most restorative and nourishing ingredients to make award-winning skincare for everyone. Whether you have sensitive skin, acne-prone skin, or even pregnant and looking for safe products, True Botanicals has everything you're looking for.
The brand uses organic and wildcrafted ingredients only to fulfill its mission to deliver clean and sustainable products that are clinically proven to work at the highest standards. The company ethically sources vegan ingredients from nature that contain zero toxins or fillers. These natural or nature-identical ingredients are hypoallergenic, non-irritating, and small-molecule so that your skin can easily absorb and use them.
Each product contains nourishing vitamins, essential fatty acids, antioxidants, and anti-inflammatory properties.
True Botanicals is one of the few natural skincare brands in the world that carry the MADE SAFE® seal on each and every one of its products. This is the most comprehensive safety and sustainability standard available, backed by the world's leading scientists.
Based in: San Francisco, USA. Ships internationally.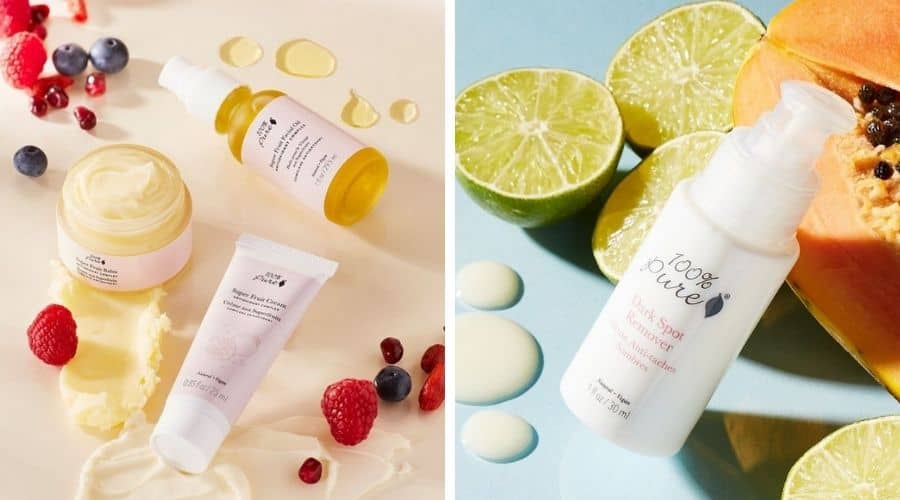 100% PURE organic skin care products are USDA certified and contain the very best ingredients and nutrients. The brand features a full range of natural and personal care products making it a one-stop shop for all-natural products.
100% Pure focuses on vegan, cruelty-free, and US-made natural organic skincare products. The brand is also very committed to protecting, not just the consumers, but the environment as well. To reduce its carbon footprint, 100% Pure uses packaging that is completely reusable and recyclable.
Based in: California, USA. Ships internationally.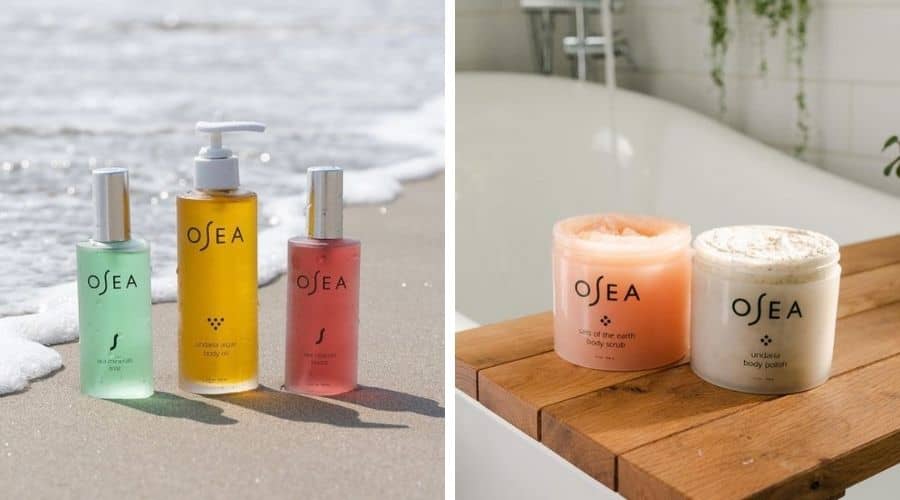 OSEA has been creating some of the best natural skin care products for over 20 years. The brand specializes in products that are healthy for you and the planet. All its skincare products are made with all-natural plant-based ingredients which are also vegan compatible.
One of the most notable ingredients in OSEA's products is the sustainably harvested seaweed. When seaweed is combined with pure, cold-pressed essential oils, it makes OSEA products nourishing and one-of-a-kind.
OSEA is keen on protecting animal rights and therefore, its products are cruelty-free and do not contain animal-derived ingredients such as lanolin, beeswax, carmine, and beyond.
Based in: California, United States. Ships internationally.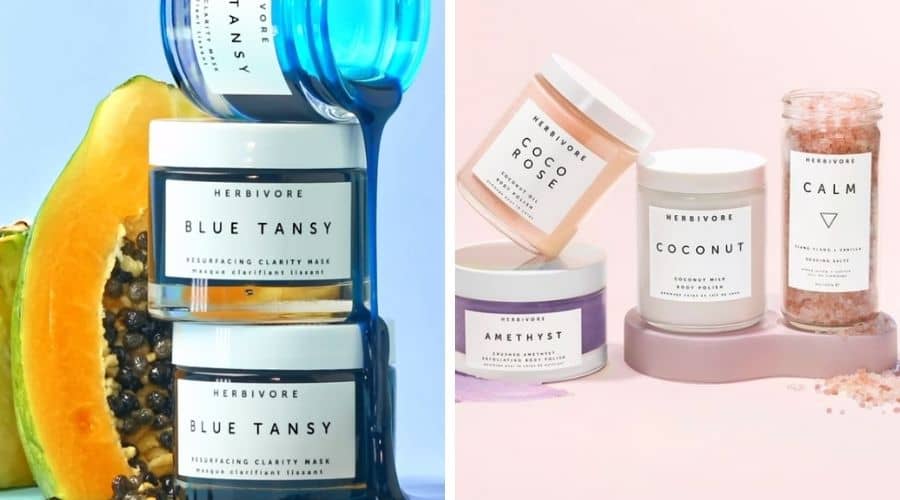 Herbivore Botanicals is a natural skin care brand that uses cold-pressed and steam-distilled oils to make its skincare products.
The brand avoids using fillers and instead utilizes globally sourced, natural skin care ingredients, such as French pink clay and Brazilian gemstones. The products are free of synthetic ingredients, including dyes, fragrances, and parabens making them as biocompatible as possible.
Herbivore Botanicals products combine essential vitamins, minerals, and botanicals to restore your skin to its optimum health and vitality.
The beautiful eco-friendly packaging, aromatic scents, and great textures will give you the self-care and a moment of indulgence that you deserve.
Based in: Washington, USA. Ships internationally.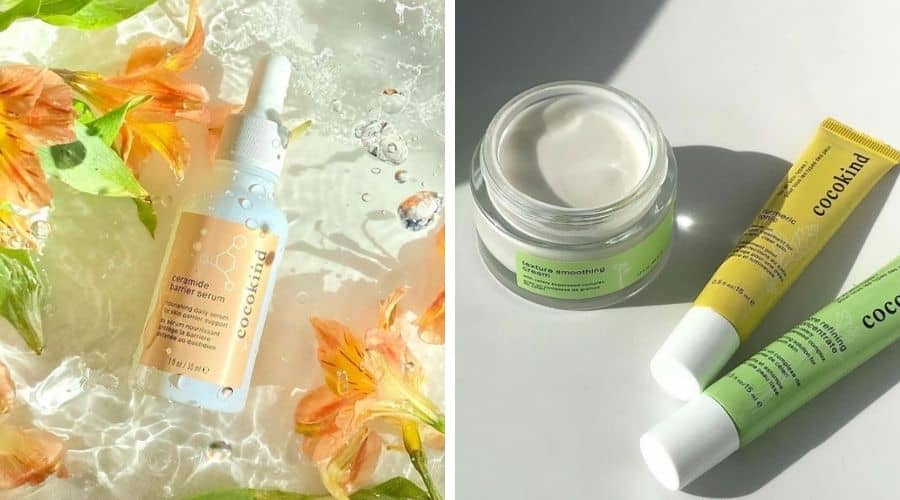 Cocokind natural skincare products will leave your skin feeling catered to. While not all of the brand's products are certified organic, most of our formulas feature certified organic ingredients. From organic facial cleansers to creams, to exfoliators and essences, you'll find everything that you need for your skin type.
All of Cocokind's products are cruelty-free and made without gluten or peanuts. The company does extensive research on all the ingredients it sources to make sure that they meet its strict efficacy, safety, and sustainability standards.
Cocokind is keen on protecting the environment as much as it protects your skin. It reuses the shipping boxes and packaging materials from its returns. It is also a One Tree Planted partner in support of planting more trees.
Based in: California, United States. Ships in the US, Puerto Rico, and Canada.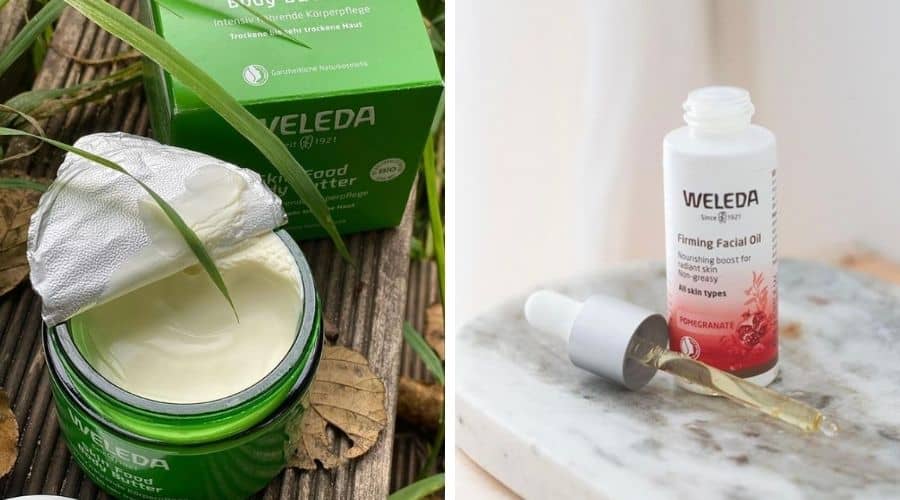 Weleda creates certified organic skincare products that are cruelty-free and crafted without parabens, preservatives, phthalates, and synthetic fragrances. The brand uses ingredients such as flowers, fruit, root extracts, mineral, and essential oils. These are sourced ethically from the company's farming partners who uphold labor laws and respect their workers and the environment.
Weleda crafts its products thoughtfully to exploit the vitality of nature, in return, the products unleash their restorative abilities on your skin. All of the brand's products are certified natural by NATRUE, Europe's leading natural certifier.
Based in: Arlesheim, Switzerland. Ships worldwide.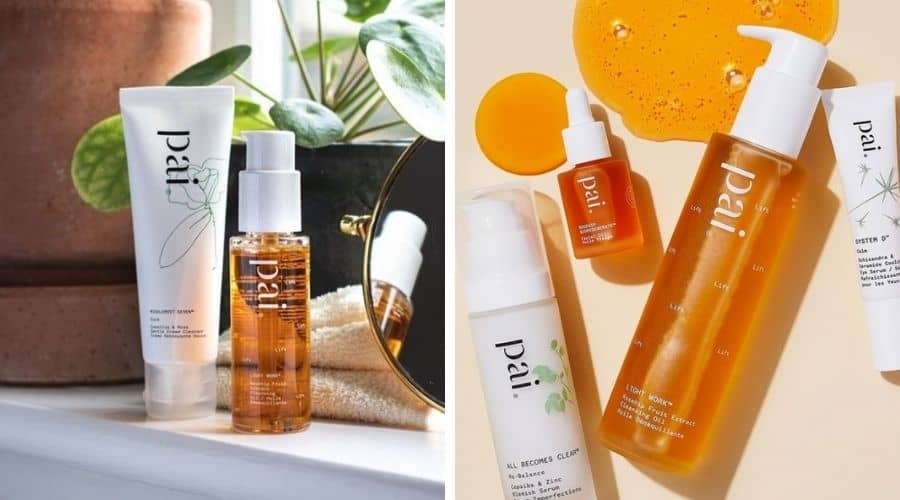 Pai features top-notch skin care products made using high-quality plant ingredients that are gentle on your skin, even for those with sensitive and eczema-prone skin. These ingredients are sustainably grown without pesticides and harvested and extracted without the use of chemical solvents. If there's any need to use non-organic ingredients, Pai makes sure they have passed strict toxicity and biodegradability criteria and carry a non-GM certificate.
Pai is independently certified by COSMOS (Soil Association), Cruelty-Free International, and The Vegan Society. This means that the products are not tested on animals and the company doesn't sell its products to any country that requires animal testing as a condition of importing.
Based in: London, UK. Ships to the UK, USA & Europe.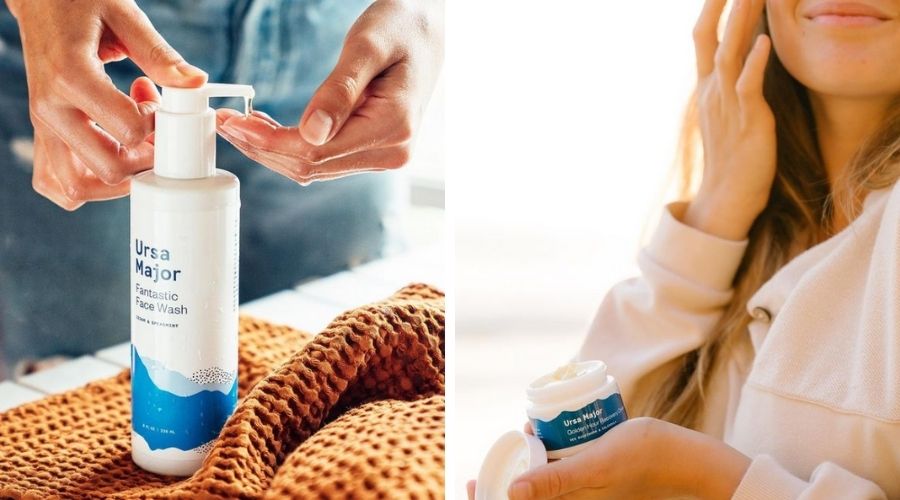 Ursa Major's products are based on the power of nature, which is why they are all plant-powered and formulated with clean, safe and naturally-derived ingredients. They don't contain any petrochemicals or synthetic fragrances.
The brand's skincare line carries serums, tonics, balms, organic moisturizers, and washes that are pure, powerful, and refreshing to help you achieve clear, healthy skin.
To promote sustainability, Ursa Major maximizes post-consumer recycled content and uses renewable energy to manufacture its products. The brand also sources ingredients from within the United States to lower its carbon footprint.
Furthermore, Ursa Major partners with a range of organizations to protect and preserve the planet.
Based in: Vermont, United States. Ships internationally.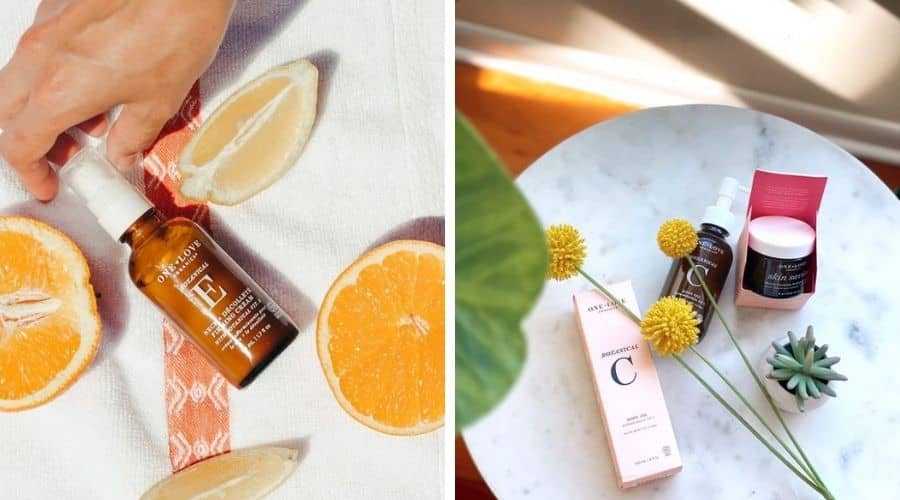 One Love Organics is a renowned award-winning natural organic skincare brand that features superb cruelty-free products including natural toners, moisturizers, serums, cleansers, tonics, organic face oils and more.
Using innovative skincare science, the brand is able to harness the healing power of plants. The company carefully sources and selects only the highest quality ingredients from reliable producers.
The brand focuses on holistic essentials packed with botanicals and antioxidants that leave you with fresh, radiant skin.
Based in: Georgia, USA. Ships in the USA only.
Tata Harper is the maker of practical skin care products that are perfect in every way. The products are created using organic ingredients farmed ethically in the brand's farm in Vermont. The brand also sources high-quality ingredients from around the globe and each is hand-selected for its unique benefit to your skin.
Tata Harper's natural products contain a formula composed of non-GMO plant, mineral, marine, and/or animal ingredients. The ingredients don't contain petrochemicals either in composition or in the processing.
Based in: Vermont, USA. Ships internationally.
Check out Tata Harper organic skin care products.
Juice Beauty, a USDA-certified organic brand has been creating outstanding natural products since 2005. The products are made using genuinely clinically tested ingredients that are completely vegan and cruelty-free. The brand also employs the use of sustainable energy sources for its production processes too.
Juicy Beauty features products that target aging, acne, and dryness, as well as pregnancy-safe beauty products. The brand is open about the ingredients it uses in its products. You can be sure about what you're putting on your skin by checking the detailed ingredients list provided by the company.
Based in: Northern California, USA. Ships internationally.
More Natural Skin Care Products
12. Monastery Made – These skin care products are made using a delicate blend of non-irritating essential oils and other natural plant-based ingredients.
13. Eminence – These products are exquisitely made, beautiful, and addictively yummy-smelling. The brand uses sustainable farming and green practices to create natural, organic, and biodynamic products.
14. Indie Lee – This brand focuses on creating clean cruelty-free beauty skincare that is gentle on you and the planet.
What Are Organic Skin Care Products?
Organic skin care products are products that contain ingredients that have been grown organically. This means that the ingredients are not grown using pesticides, chemical fertilizers, GMOs, sulfates/parabens, or antibiotics. They are also grown using sustainable farming methods that save on water and energy and also don't put farmers in any kind of harm or danger.
Organic skin care products are believed to be safer for the skin because they don't contain any harsh chemical ingredients.
However, just because the product is labeled 'organic' doesn't mean it is 100% organic. So before you buy a product, check the complete ingredients listing, and then study how each ingredient has been sourced.
Why Is Organic Skin Care Better?
There are so many benefits of using organic skin care products. Because they contain ingredients grown organically, most of these products contain formulations that are free from allergens or any toxins. This makes them safe for you and you don't have to worry about getting skin allergies and being exposed to the risk of cancer.
Organically grown ingredients often have higher nutrient levels. This makes the products more likely to work faster and effectively without causing any harm to your skin. Some of the ingredients contain natural anti-aging properties. These properties help to repair damaged skin and stimulate new cell growth that makes your skin younger and healthier.
Organically grown ingredients cause little to no harm to the environment and to the farmers who grow them. By buying organic products you promote organic farming thus protecting the environment.
Where To Buy Natural Skin Care Products?
Natural skin care products are easily available online from some pretty reputable organic skincare brands.
One of our favorite online brands is True Botanicals which formulates its products with naturally nourishing ingredients. Their products are safe for all skin types including sensitive and acne-prone skin.
Another great brand is 100% PURE. This brand's products are USDA certified and contain organic, vegan, and cruelty-free ingredients.
OSEA is another favorite brand that has been manufacturing reliable natural products for over two decades. All its products are natural and vegan.
Being conscious about what you put on your skin will protect you from exposure to harmful chemicals that may lead to health problems.
Since you're looking for organic skincare products, you may also be interested in checking out our recommendations for best all natural makeup and best natural eye cream.
Check Out More Recommendations: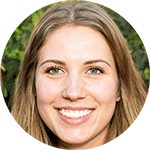 Jamie - Cofounder
Hi, I hope you enjoyed reading this article.
If you are looking for more ways to live an eco-conscious lifestyles, then check out our complete guide here.
Thanks for stopping by - Jamie